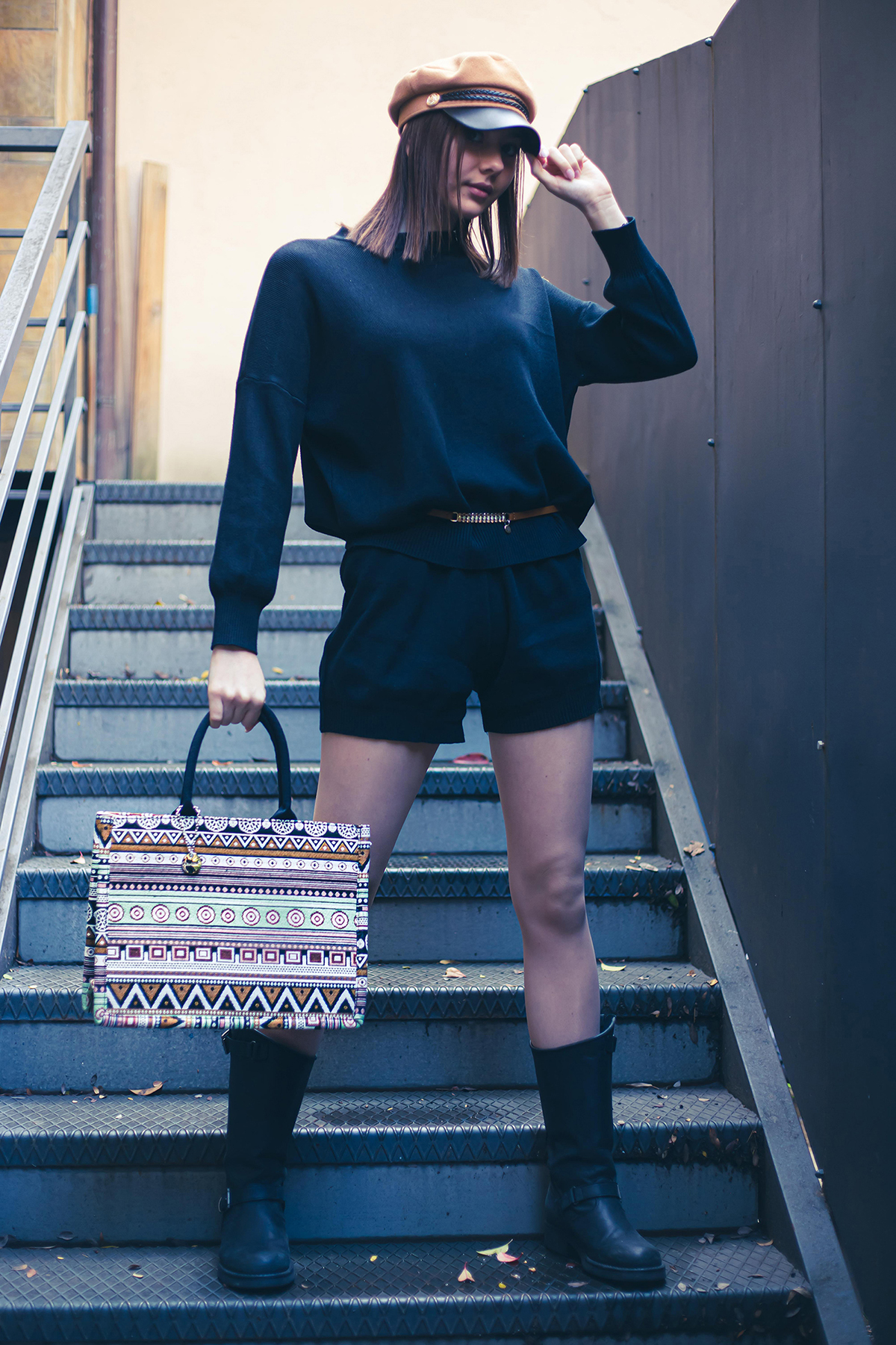 ABIDDIKKIA
International Couture
ABIDDIKKIA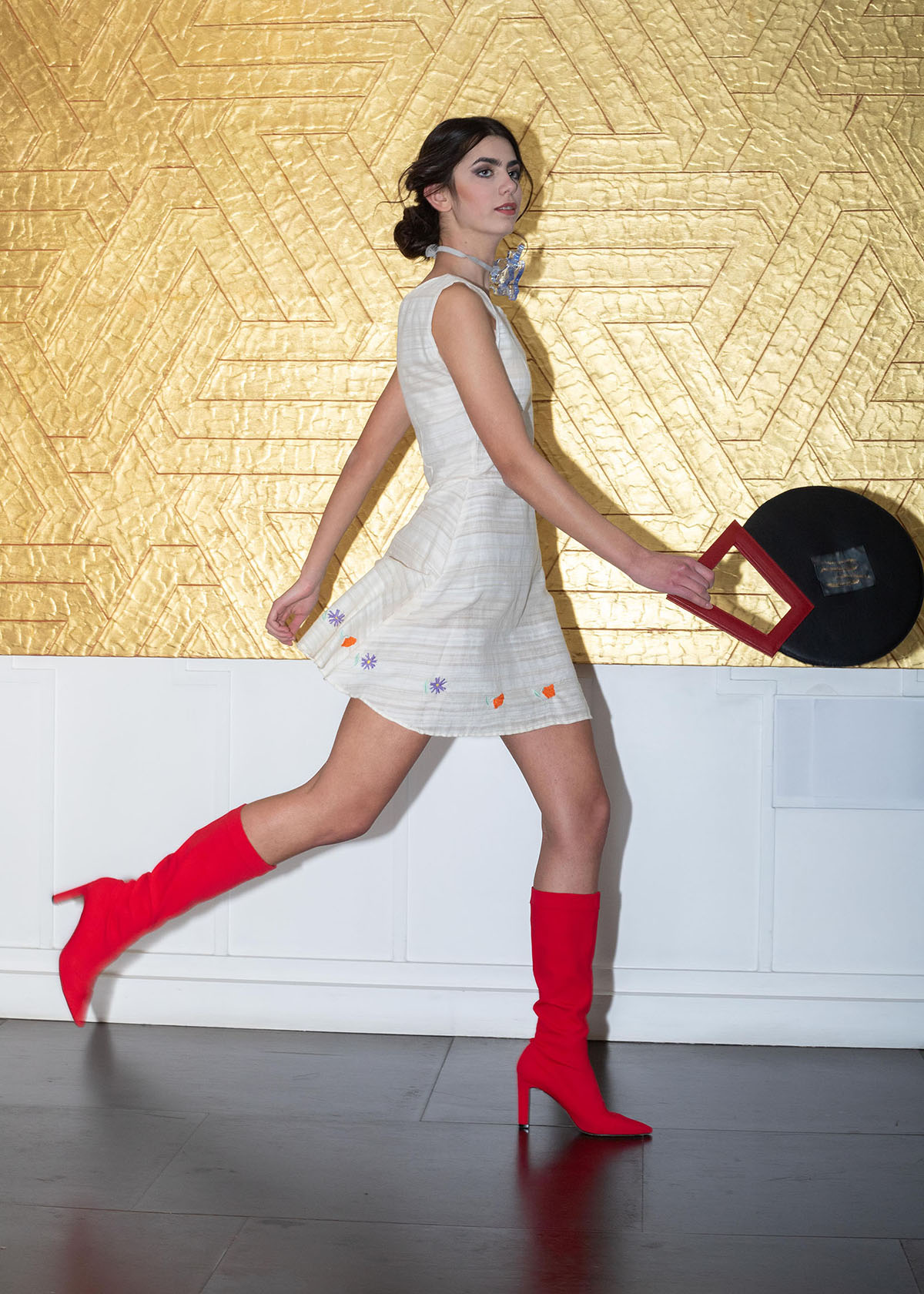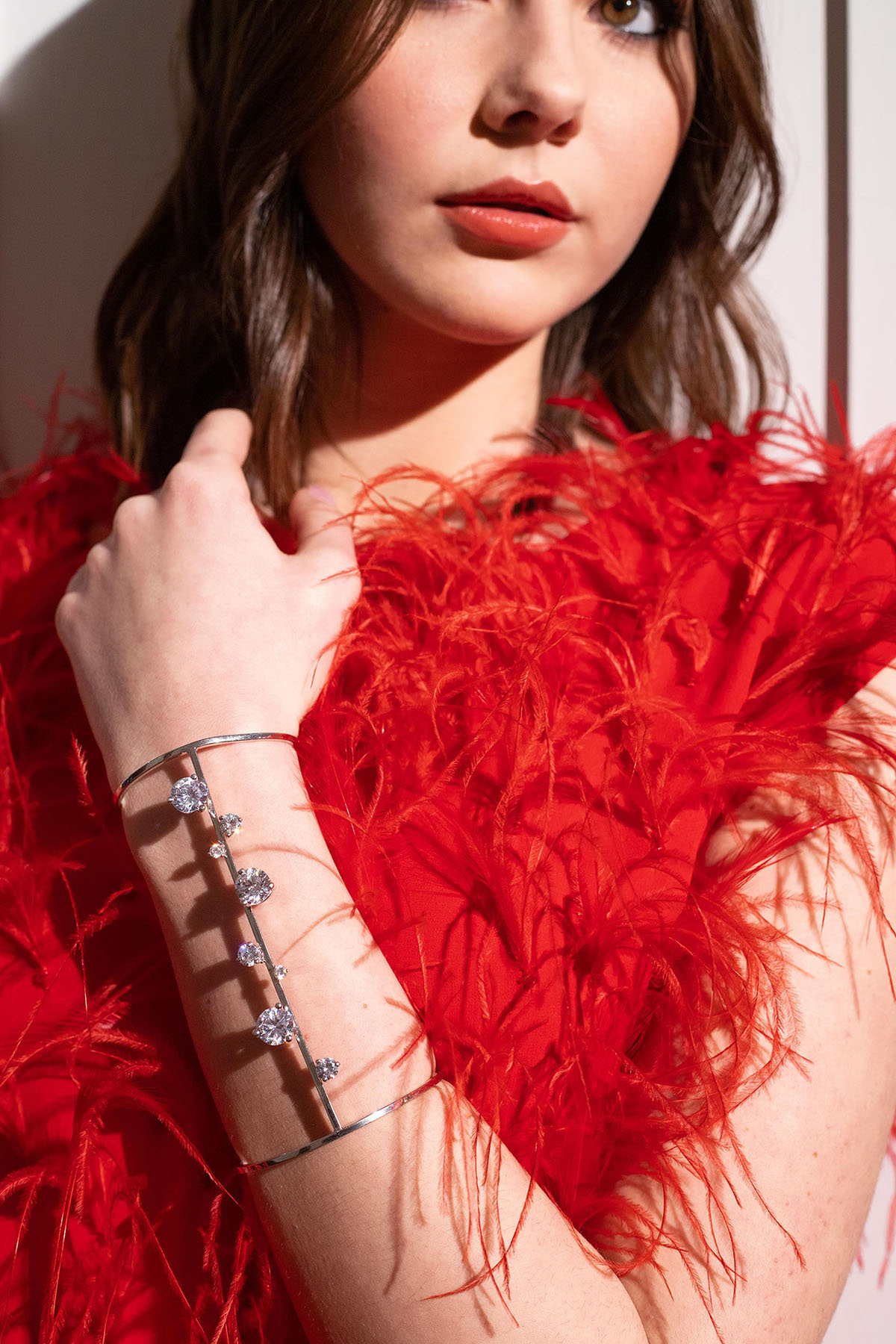 OFFICINE TALENTI PREZIOSI
OFFICINE TALENTI PREZIOSI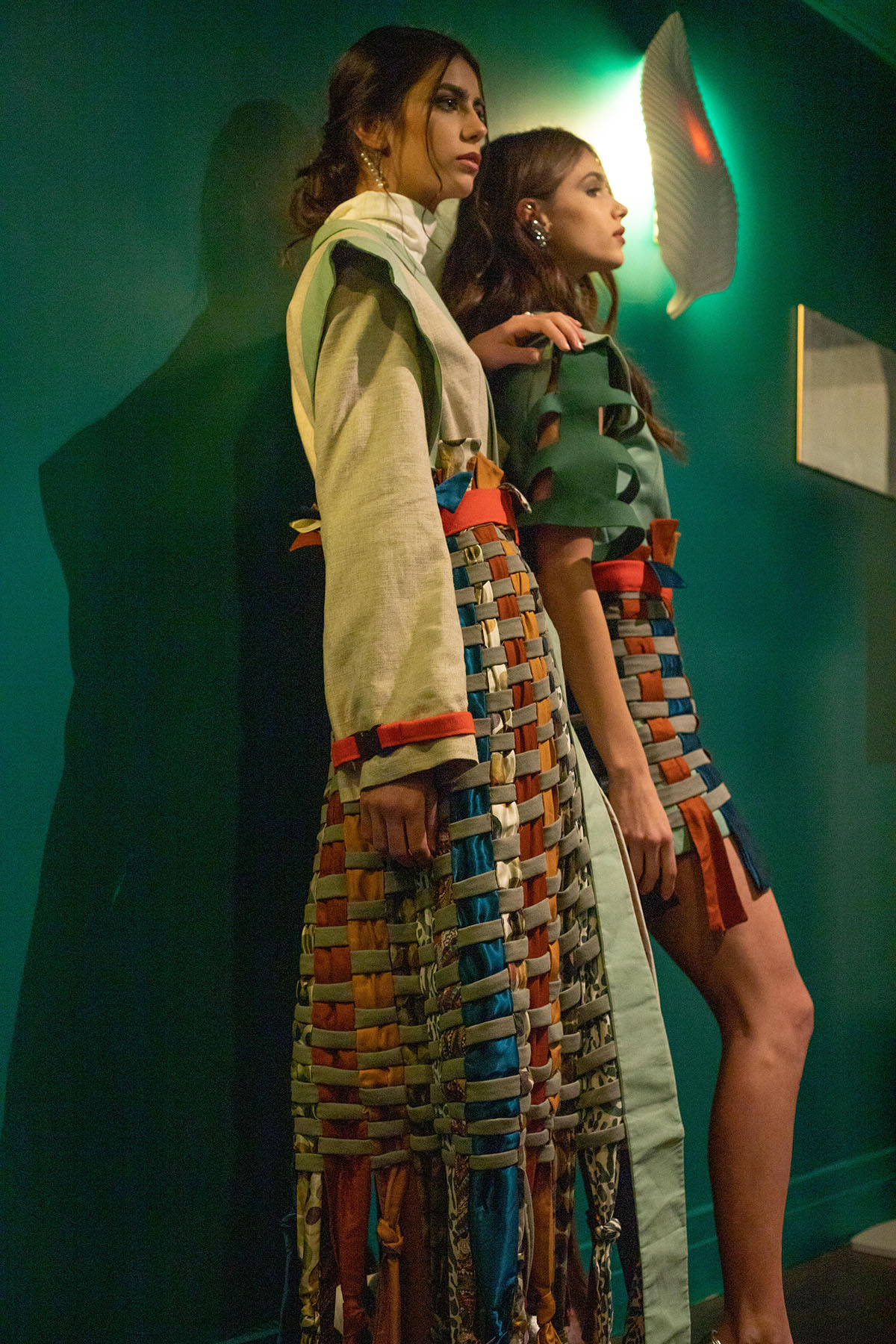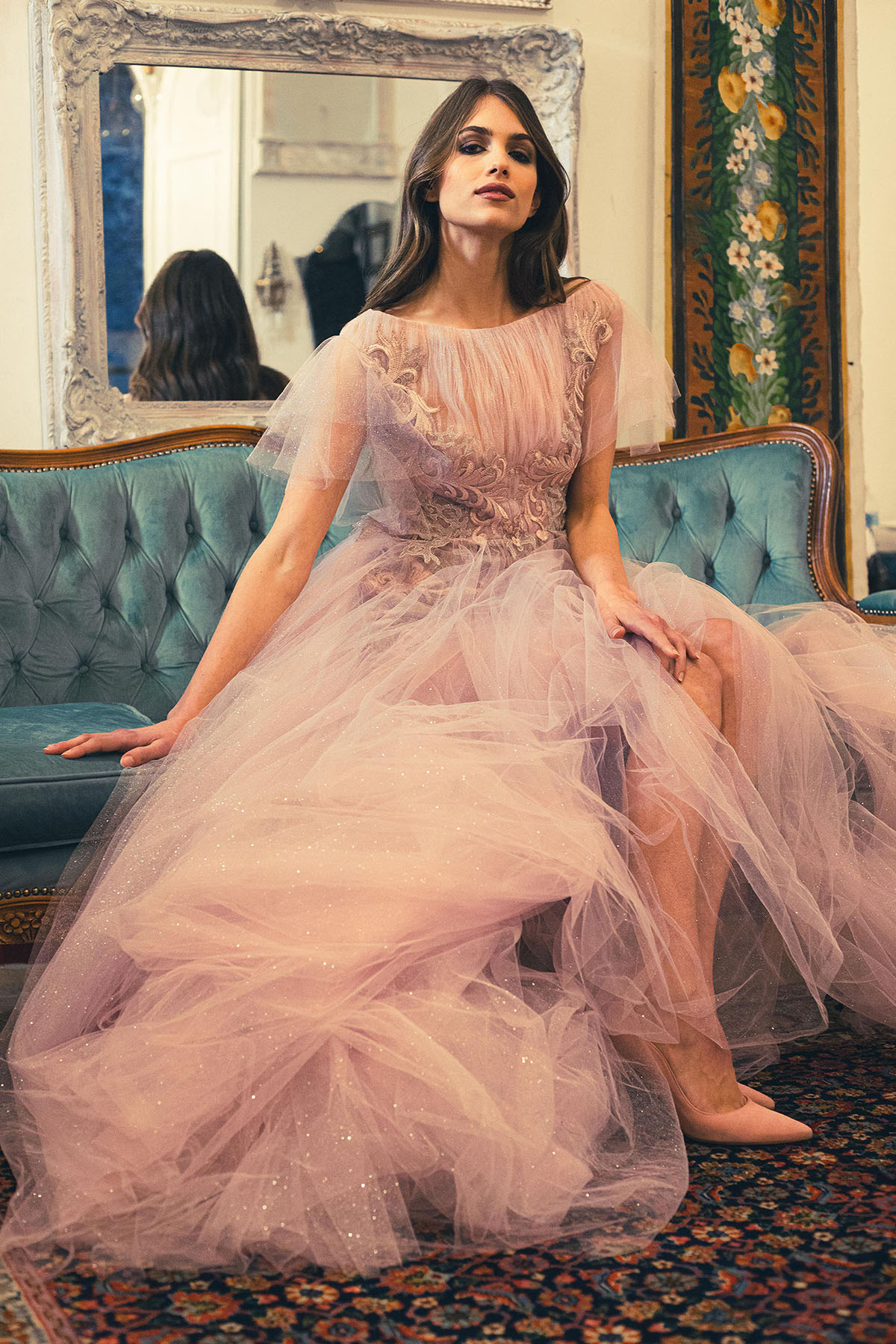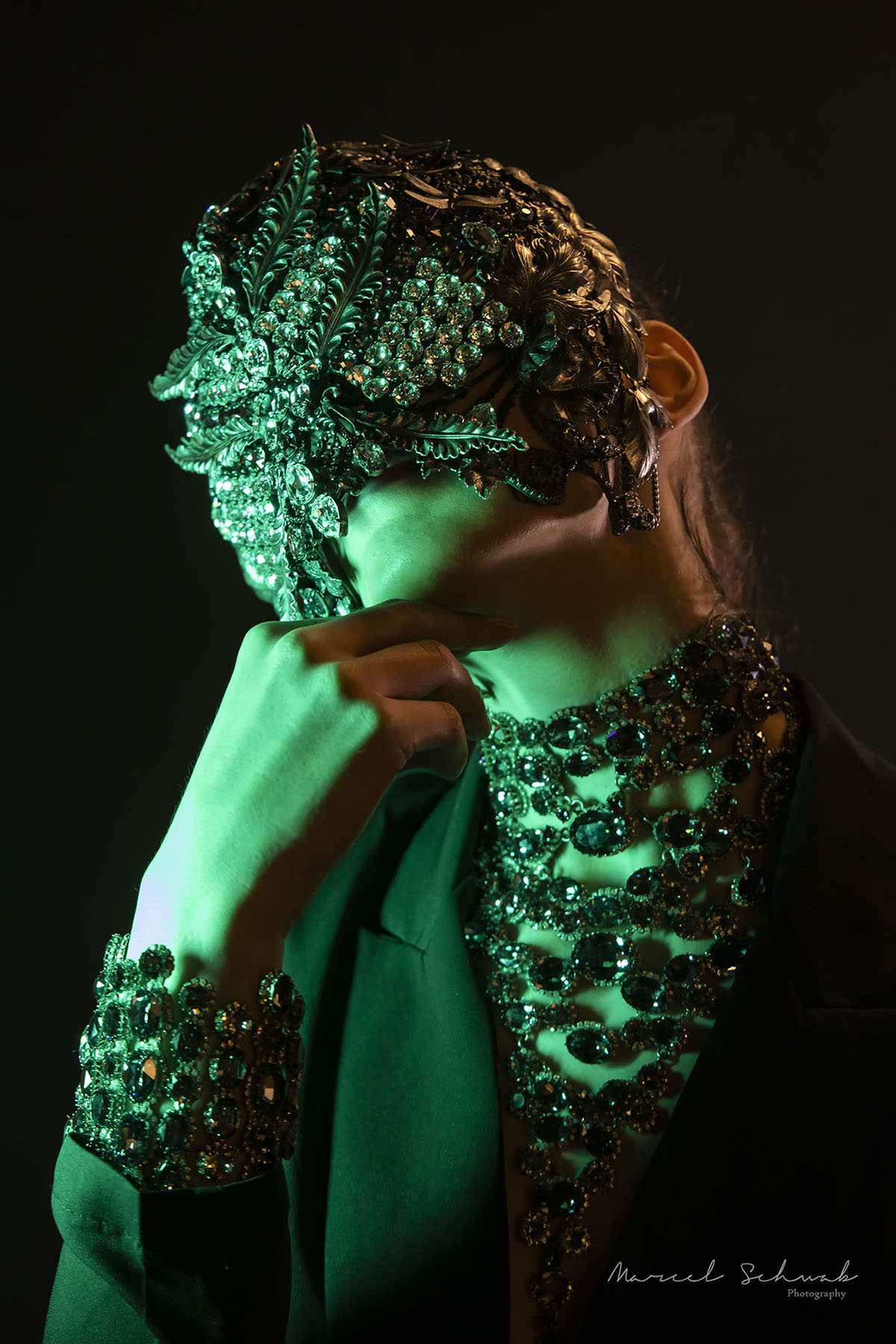 For this edition of ALTAROMA, "International Couture" will be present with a Short Film shown on the digitalrunway.altaroma.it channel on February 18th at 4:00 P.M.
"My Fashion Dream" is the story of Alyssa, a young girl who dreams the fashion world full of glamour and Haute Couture gowns, she is already a fashion addicted and she fancies clothes perfumes and jewels. But in her dream, she wishes to dress a Couture evening gowns and at the end she will make it. Her dream becomes true when we will see her wearing a long red dress signed Luigi Borbone while she is dancing with Raimondo Todaro on Bach music played life with the Viola by Susanna Zanella Cavallero.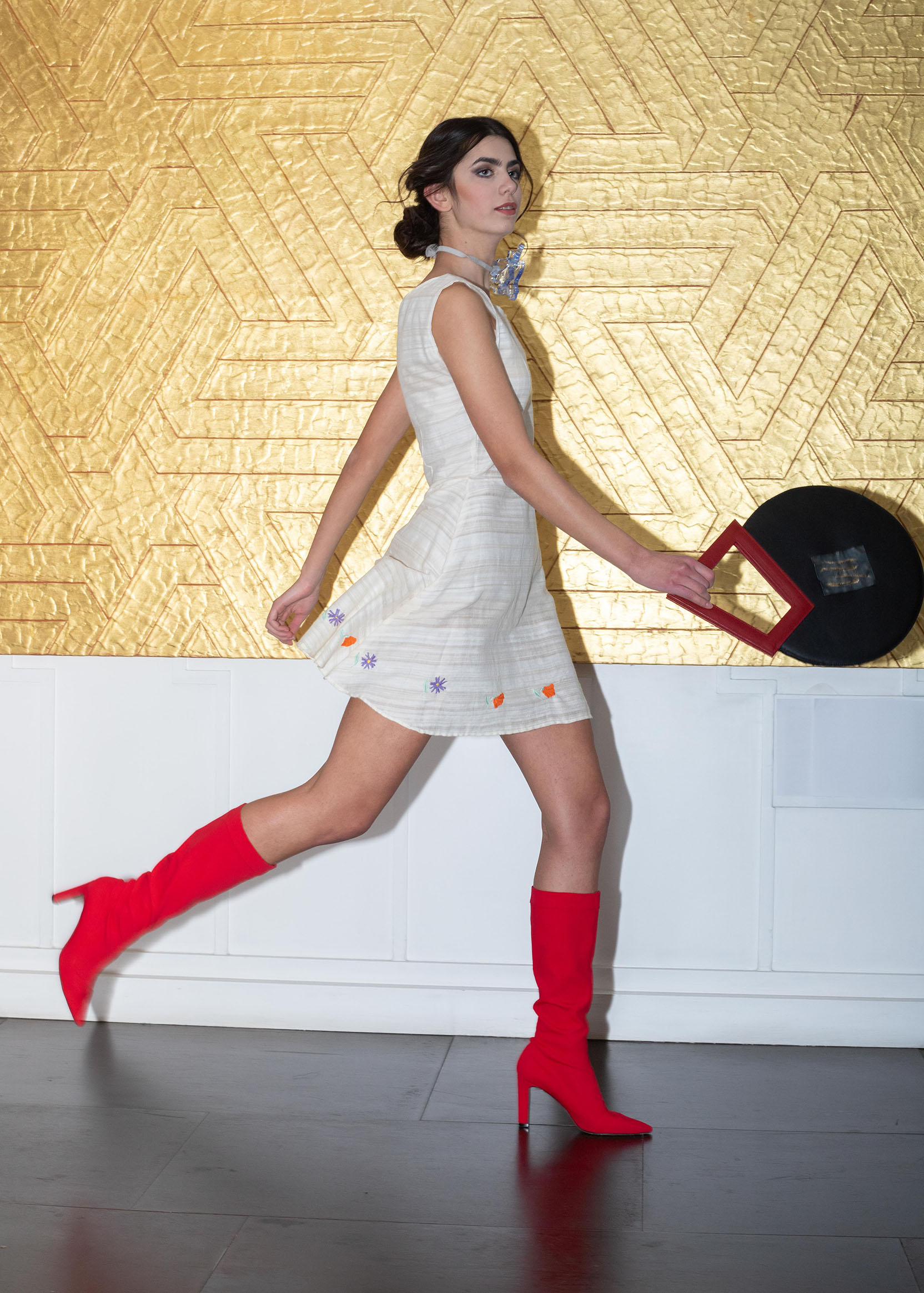 REGJINA. Clothes that reveal a history. This collection was born from an idea of Alfred Ejlli and from an old wardrobe including ten dresses made by generations of women who have been part of his family through different moments of their life, while Albania was the country with bulky background. REGJINA intends to be a portal of the time from yesterday until today that opens on paths where cutting, embroidery and weaving cross art. Where skilled and precise women's hands are intertwined on fabrics as threads and laces, animated by the mechanical and repetitive screeching of the looms and their sartorial creativity. The collection presented at "My Fashion Dream" is a trib-ute to women and the role they play in life: hard workers and courageous fighters. Alfred Ejlli, born in Albania in 1987, has a versatile personality, he cultivates great passions such as dance, cinema and theater. By Alfred Ejlli, a photographic exhibition "The im-possible detachment". A book "What matters" Talos Edizioni. An upcoming short film "Who am I?"
Alyssa, our dreamer, loving fashion shows, she will admire different ones by searching and watching them on her smartphone and also by leafing, in her bedroom, through books and fashion magazines from which she extrapolates extraordinary moments of contemplation belonging to beautiful gowns of different fashion designers such as Franco Ciambella, Victoria Torlonia, Blue Valentine, Gaia Proietti Colonna and Regjina. She also dreams of Jewelry and will appreciate the ones made by Officine di Talenti Preziosi and by BaroQco Couture Jewelry. And as all the young girls of her age, Alyssa is very in doubt while choosing her perfect look, so before leaving her room to go to work, she tries on different outfits from the of the Abiddikkia pret-à-porter line.
The Fashion Film "My Fashion Dream" was made with the participation of the dancer Raimondo Todaro, the musician Susanna Zanella Cavallero and the singer Aurora Tetto, in the spaces kindly conceded by Abitart Hotel Rome and Maison Luigi Borbone. The Make-up fulfilled by PABLO, ART DIRECTOR GIL CAGNÈ BALDANGROUP assisted by Accademia Face Place staff, Roberta Cardullo, Michela Venti and Oronzo Roma. The hair style achieved by TONI&GUY JUNIOR TEAM, Marco Luzi e Andrea Tordi. Shoes by Alessi & Alessi. The short film "My Fashion Dream" is produced by ZTV Productions.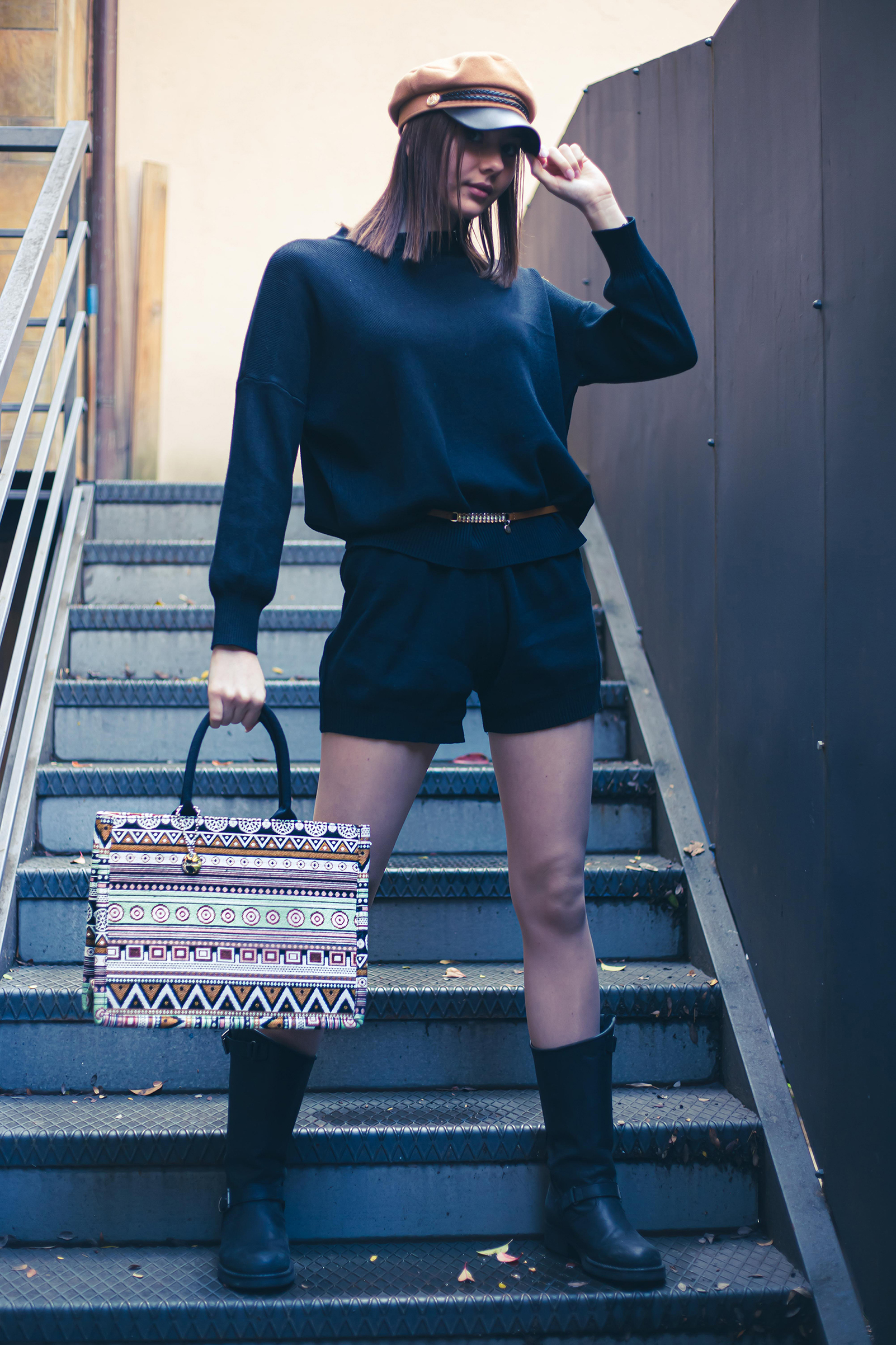 ABIDDIKKIA by Mandarano Giovanna. The inspiring muse of Giovanna Mandarano, designer of Abiddikkia brand, is her Panarea, where her soul is inextricably linked to the colors and to the island flavors. Panarea is also the place where everything is born, where everything is created and where every irrepressible emotion is transformed into fashion, into trends and style. In "My Fashion Dream", the young dreamer, Alyssa, choose to wear Abiddikkia for enhancing her romanticism and her young femininity by smiling to life and chasing her dream with clothes and accessories that mix, blend and form a style that expresses a femininity all-round with short shorts combined with ankle boots, minidress in eco-leather, mini skirt in black leather, lac shirt and belt that highlight the waist.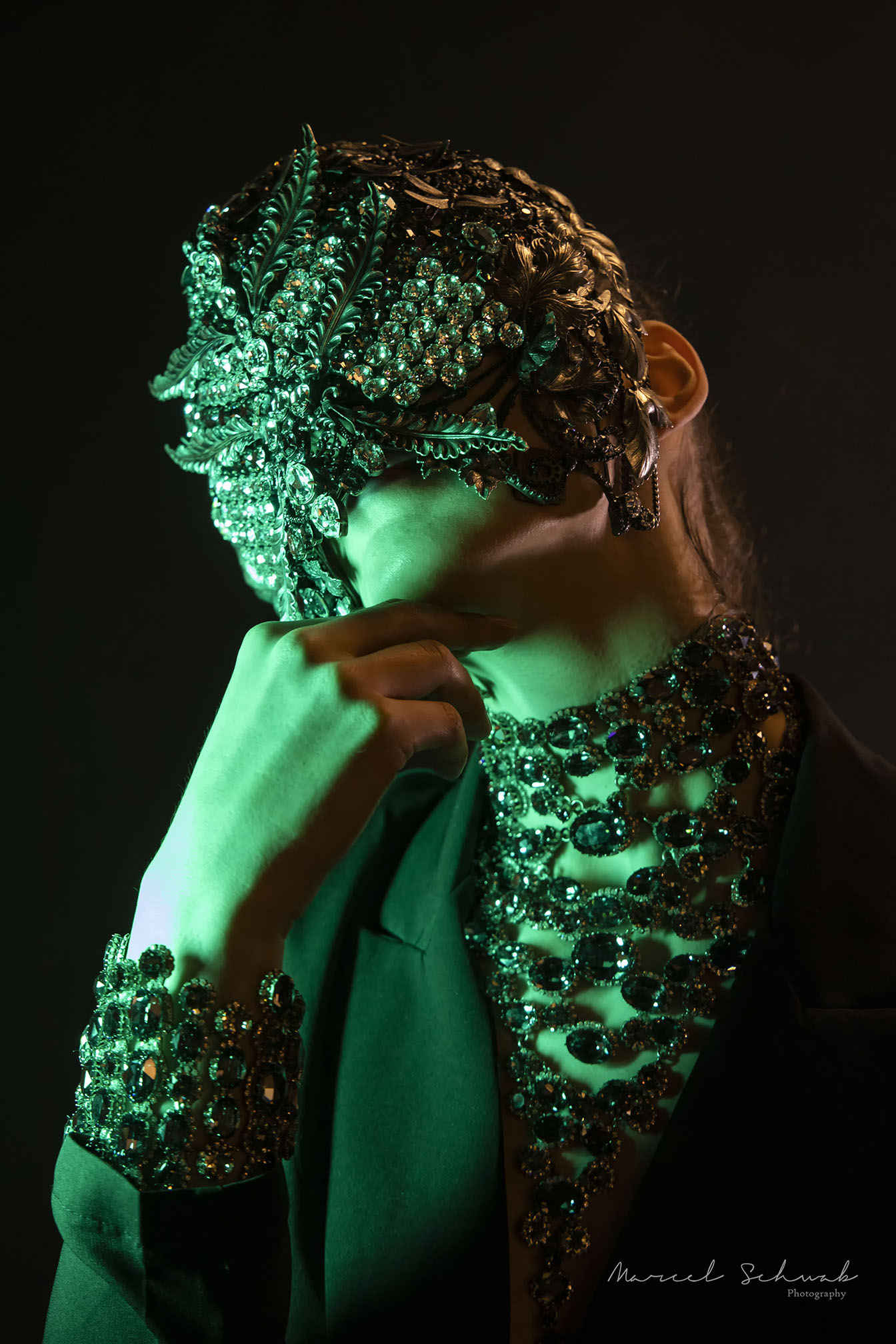 BAROQCO Jewelry is Reminiscent of luscious Baroque and intimate Rococo Art. Designed by Eduardo & Imelda Liem artisans from The Netherlands who are dedicated to making each piece unique with a high-fashion one of a kind look. Each piece is hand-crafted utilizing radiant colours from genuine SWAROVSKI CRYSTALS®, some with semi-precious stones and freshwater pearls in recycled silver or gold plating nickel free. Sourcing semi-precious Stones from either Vintage or Antique venues and or private collections instead of newly mined. BaroQco designs and creates Crowns for Miss Universe Netherlands, Germany, and Singapore. As well as the Crown for Miss Grand, Miss ECO, Miss Earth, Supranational, Miss Teen, Miss Beauty, Miss International and Miss Tourism. Eduardo & Imelda Liem, the couture couple, show at "My Fashion Dream" extraordinary Jewelry designs created with their Love. Baroqco photographer Marcel Schwab Photography.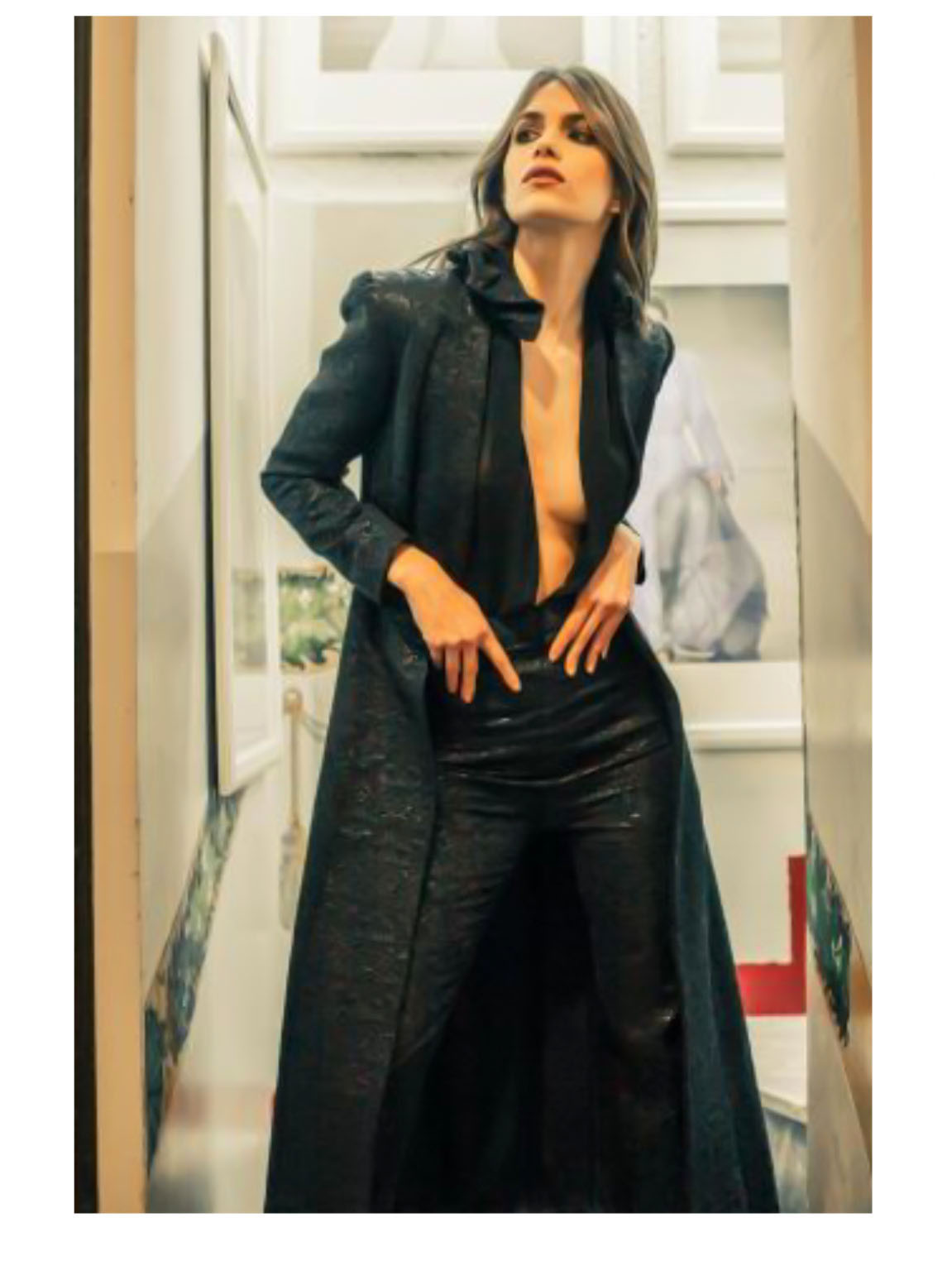 BLUE VALENTINE. Valentina D'Angelo born in 1986, she founded the "Blue Valentine" brand thanks to her instinctive passion for Fashion, Art and Cinema and it is exactly Cinema the source of her inspiration for this collection. She presented at "My Fashion Dream" Evening gowns made with a variety of details that describe the fruit of an eclectic vigorous and refined personality. Blue Valentine is Romantic, but also extravagant and cosmopolitan. White, gold, silver and black are the colours of the couture capsule shown at "My Fashion Dream." Valentina loves to define her style as "a rock chic" a characteristic that connects the designer to her creations in an indissoluble way. Blue Valentine evening gowns evoke a gothic flavour that meets the tailoring distinguishing the Made in Italy style. Blue Valentine is a name destined to persist over the time.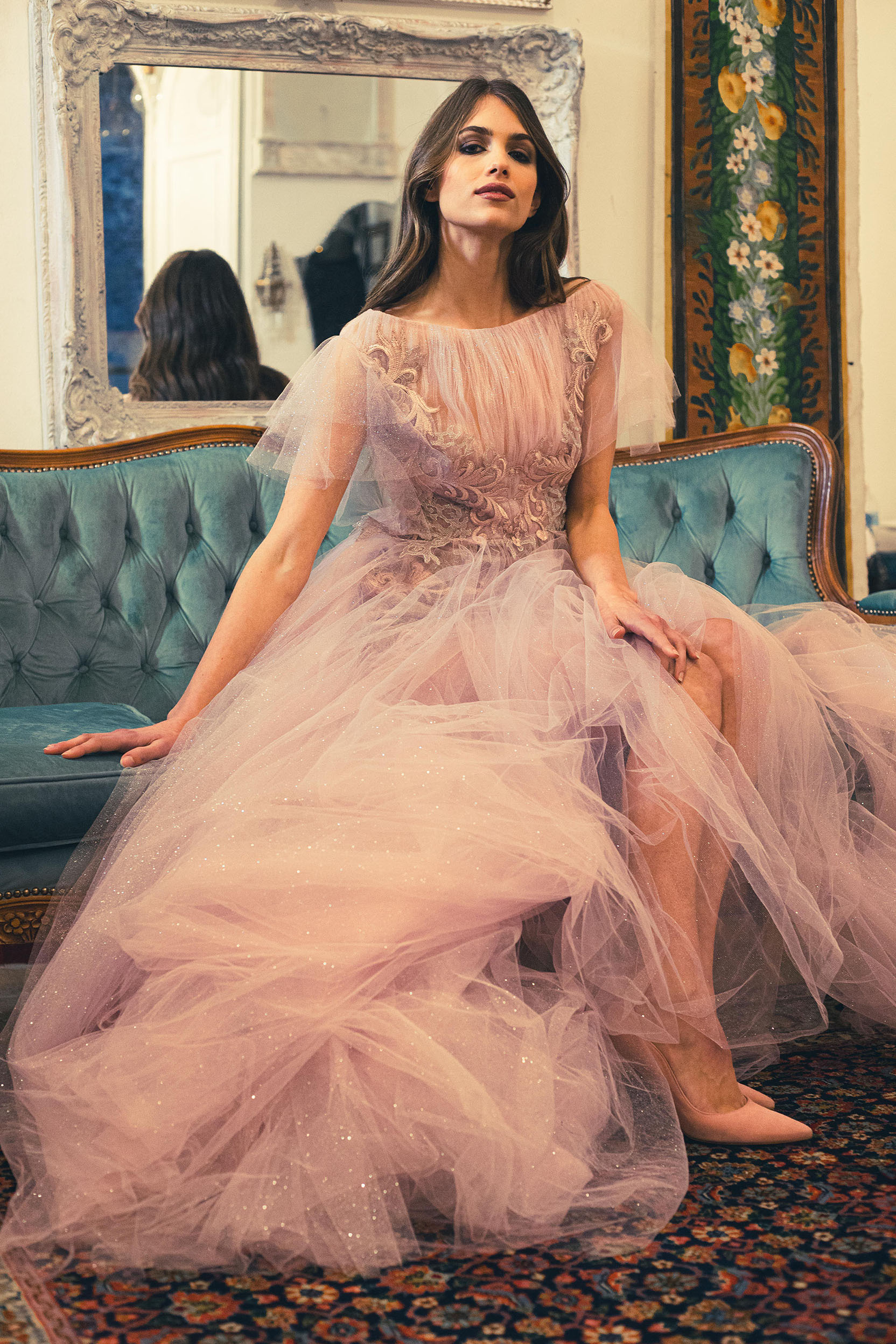 FRANCO CIAMBELLA. Franco Ciambella is the essence of high fashion understood as special and wearable. Four reverie evening gowns, three in pastel shades and one black make up the fashion image for "My Fashion Dream" where in Alyssa's vision, our dreamer, Cinderella appears accompanied by her stepsisters and stepmother. We can admire with Alyssa four evening gowns that represent the DNA of the designer Franco Ciambella, identified and distinguished by its lightness as a dreamlike expression and where every beautiful choice takes the form of dream clothes where tradition and research come together in a modern vision of Haute Couture, "I love to create dream clothes for women who want to wear something simple, light, sexy and timeless. Each dress is a unique and unrepeatable creation like the women who will wear it. "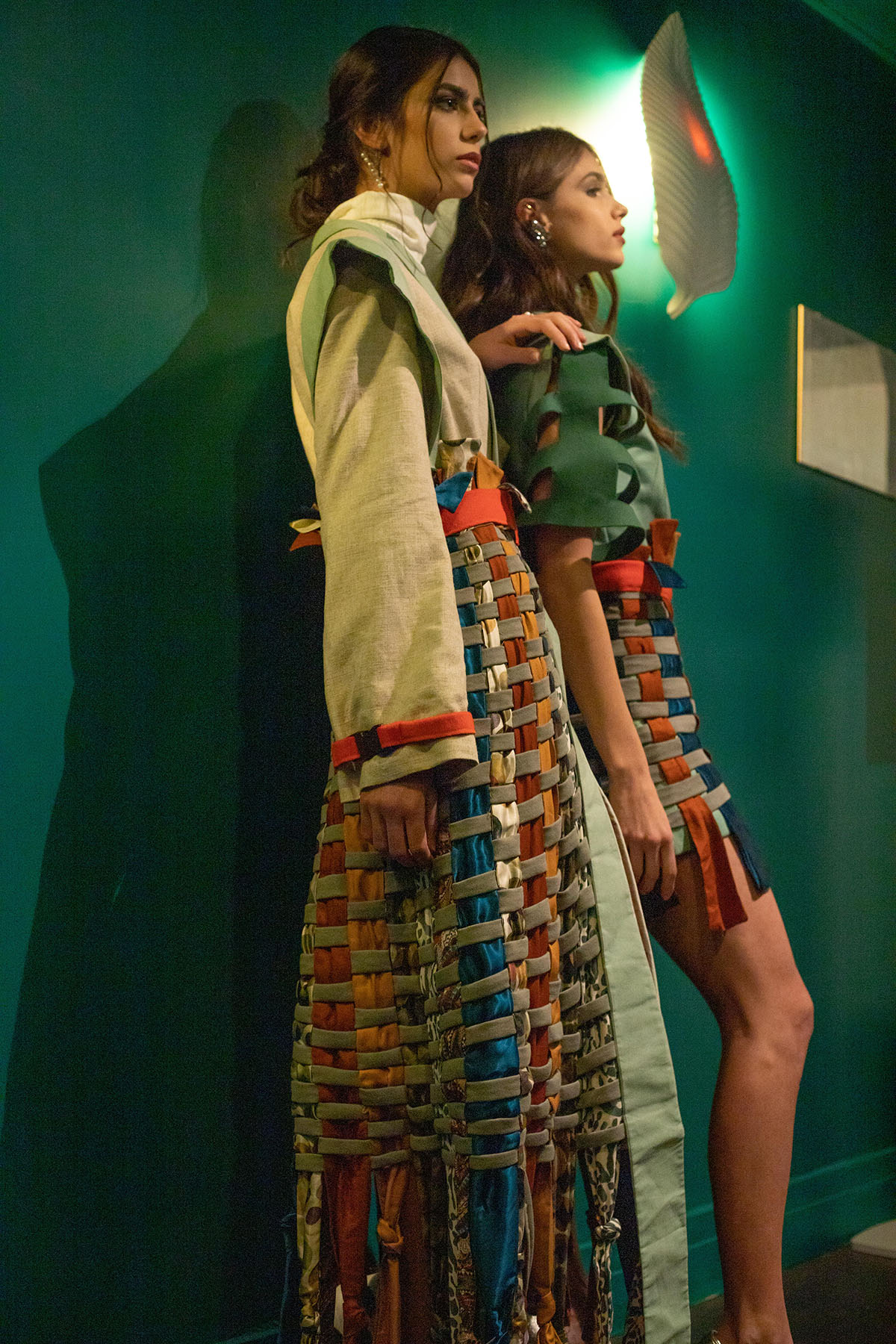 GAIA PROIETTI COLONNA. Is a young lady, born in 1995, her preparation found roots in the artistic field of "Istituto di Moda Fotu" Gaia presented at "My Fashion Dream" garments dedicated to nature completely handcrafted with eco-sustainable fabrics and materials. Mostly the modern reinterpretation of the patchwork technique with the aim of creating harmony and new life with wastes of fine fabrics, discarded from other processes such as linen, cotton, jersey, wool, silk, viscose. Made with eco-sustainable fabric also the long evening dress with a completely hand-painted pure silk cape recalling the beauty of the Tranch autumn foliage. Distinctive and unique is the white evening dress designed to convey lightness and elegance. The bodice and the skirt, in fact, are two parts "deconstructed" by the pattern and "sewn" together by small chains lacquered in gold, which are almost invisible from a far distance that gives an ethereal and ethereal look. For Gaia Proietti Colonna the future belongs to those who believe in the beauty of their dreams.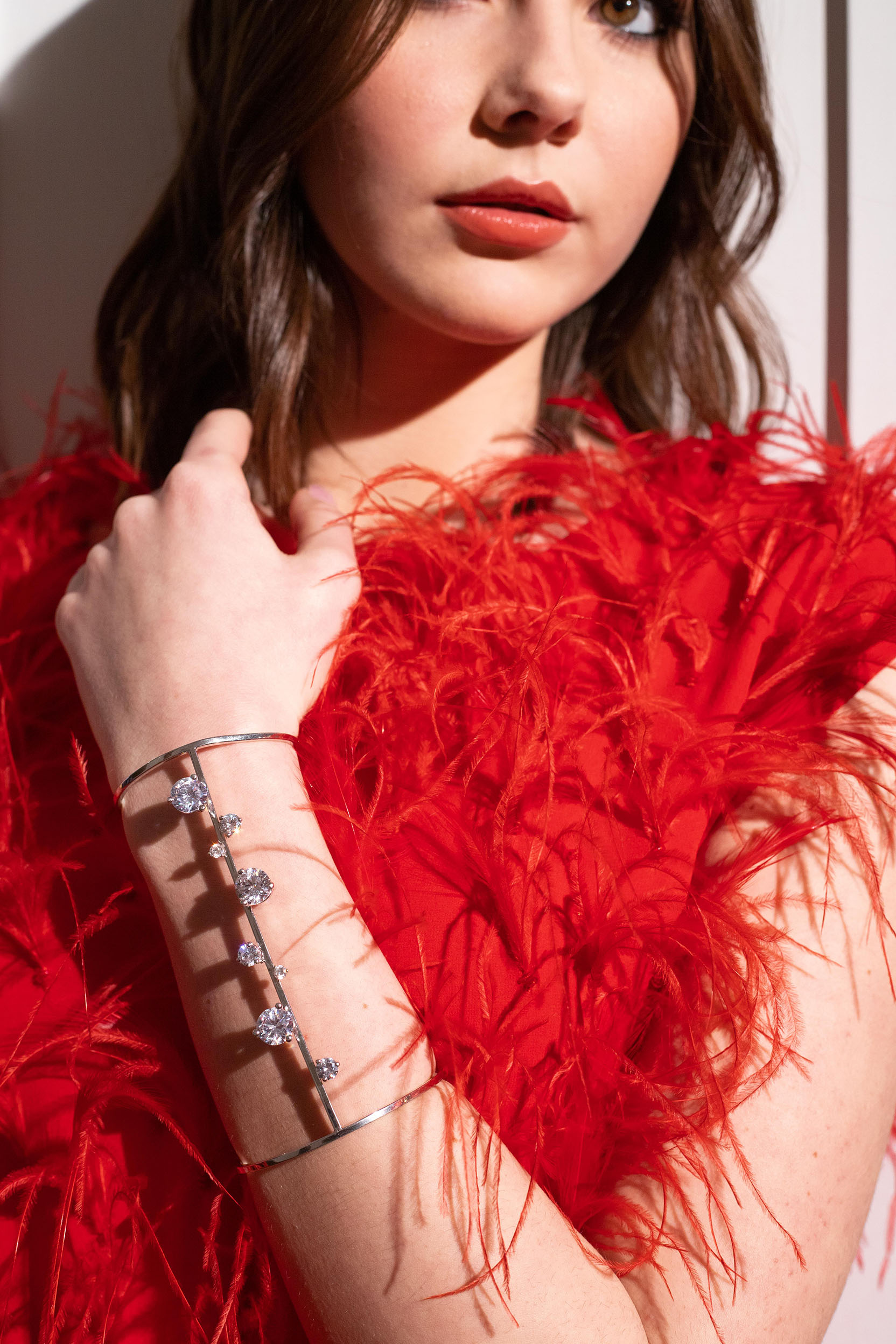 OFFICINE DI TALENTI PREZIOSI (OTP). A creative wave was born during the period of confinement with virtual and viral encounters that were marked with the beginning of a design path built by "Officine di Talenti Preziosi" giving life to the key word: "Transformation" that defines a capsule of bijoux and objects designed for a new reality of lifestyles full of new social dynamics and above all with restrictive rules that have transformed our daily life. The jewels and accessories of the future, shown at "My Fashion Dream" were born from an explosion of inventiveness especially to exorcise the Covid-19 Pandemic and they reveal earrings to wear with a mask, bottles for gel studded with precious stones, amulets for good luck with Brazilian charm, embroidered couture masks, bijoux with the typical covid-19 coils that become a collector's item, handmade bags, tanned with eco-sustainable leathers, futuristic rings and bracelets for the future without forgetting to wink at respect for environment. "Officine di Talenti Preziosi" OTP is a non-profit association founded in 2013 in the capital by the Jewelery design teacher Marina Valli, President, and since 2016 Gioia Capolei is the vice president. Made up by the following creatives designres: Cristina Caione – Christel Deliegé – Fabiana Lanzilao – Michele Soave – Nadé Di Nadia Coretti-Chiara Mingiardi – Laura Mustaccioli – Oro Bronzo Di Sabrina Marzi -Anna Pinzari-Gloria Passidomo Uomunmjewels -Liliana Palaia – Vu Elle Jewels – Paola Ranfi – Stkreo Di Stefania Tortella – Spirituel By Sabrina Pancot – Gian Luca Lera – Domitilla Camponeschi – Angela Pezzino Gioielli.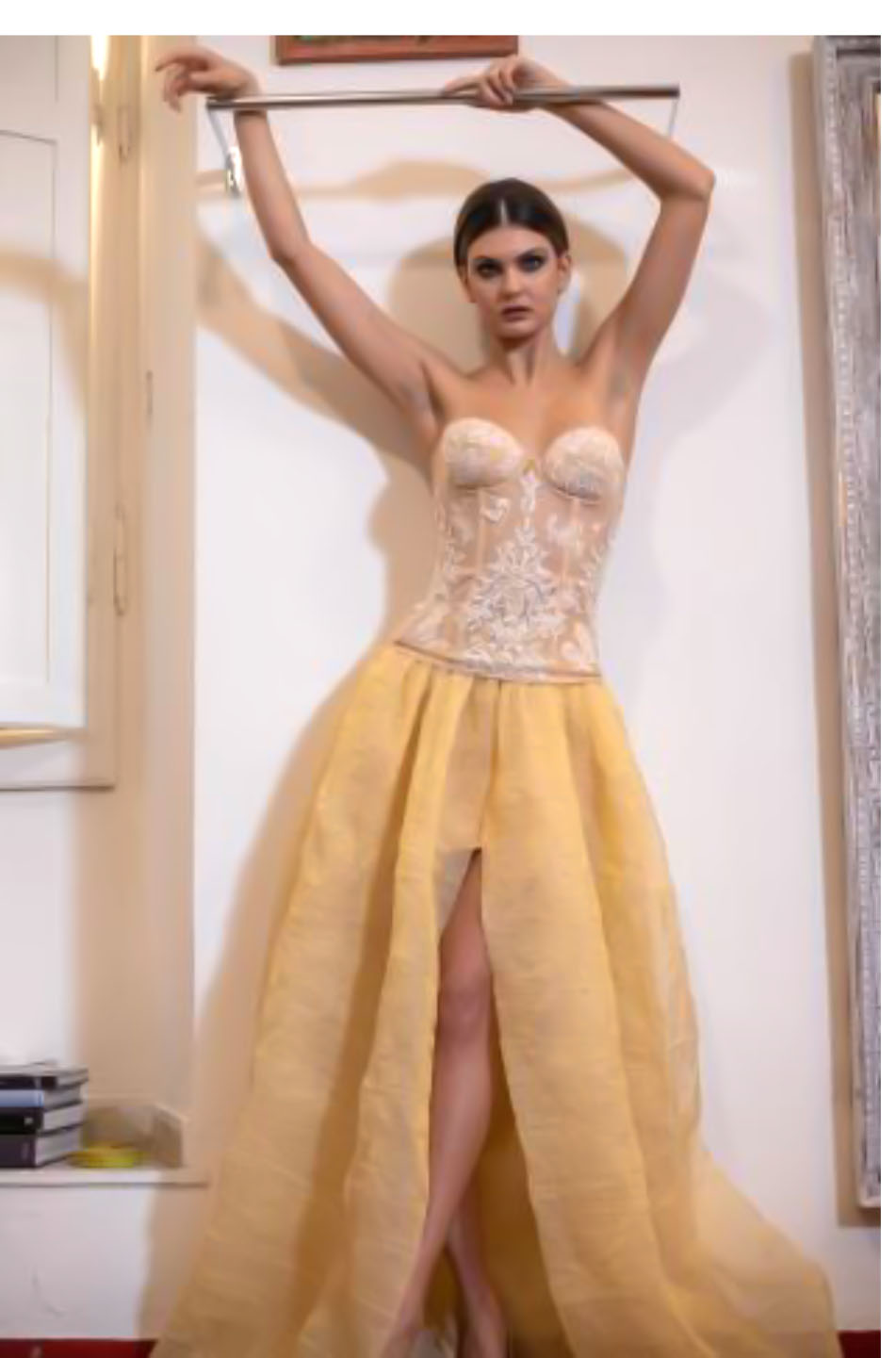 VICTORIA TORLONIA. Victoria Torlonia, an original style for an emerging talent that embodies passion and dedication for tailoring arts. The Victoria Torlonia brand embodies the history and tradition of the Italian art of tailoring. At "My Fashion Dream" Victoria Torlonia decided to present her first collection at a time when the Pandemic has made the world of fashion more complicated, but her great challenge derives from her passion that has always accompanied her since she was a child. We can admire couture creations, evening gowns made with fine fabrics and yarns. with bold colours such as red, bluette, green and mustard enhanced by embroideries that require a lot of passion, talent, skill, creativity and love in addition to the attention and care of hand-made textures by master craftsmen. Victoria Torlonia makes clothes created by people who turn dreams into reality.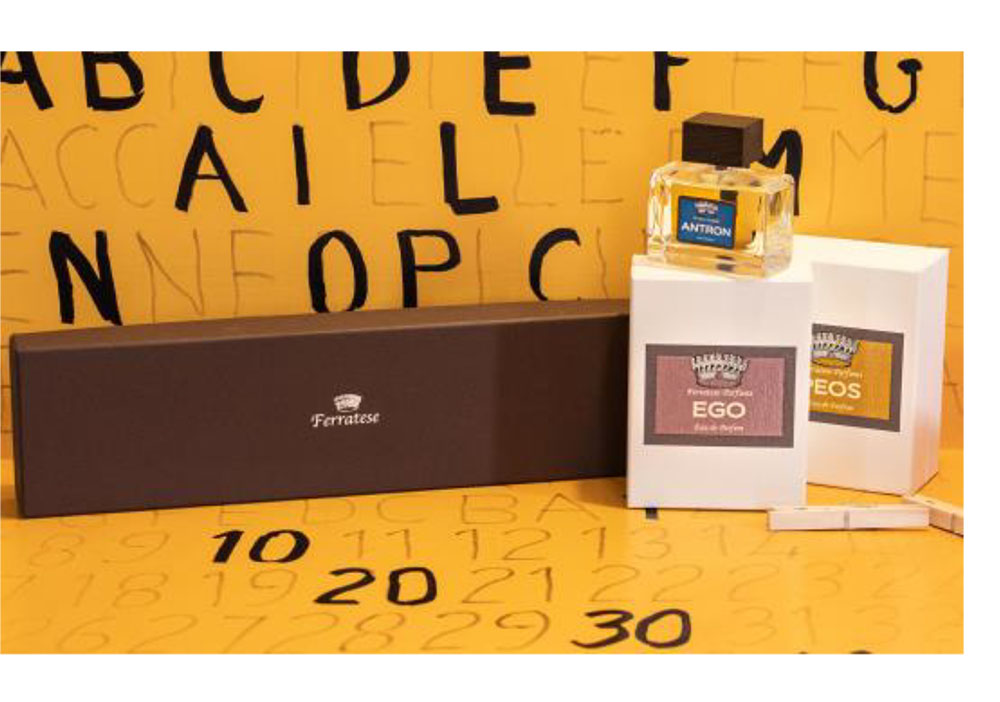 FERRATESE PARFUMES Are a tribute to the triumph of scents deriving from the Italian Castelli Romani and to the colors that enchant the gaze of the passerby dedicated to admiring the villas, lakes and woods of these lands. Accomplice of the idea, it was an ancient book founded in the library of the Abbey of Grottaferrata that shows the reader a landscape full of unique places, an extraordinary beauty associated with magical atmospheres. The names that characterize the different perfumes were chosen from the ancient Greek to pay homage to the Grottaferrata's Abbey. EGO, EOS and ANTRON.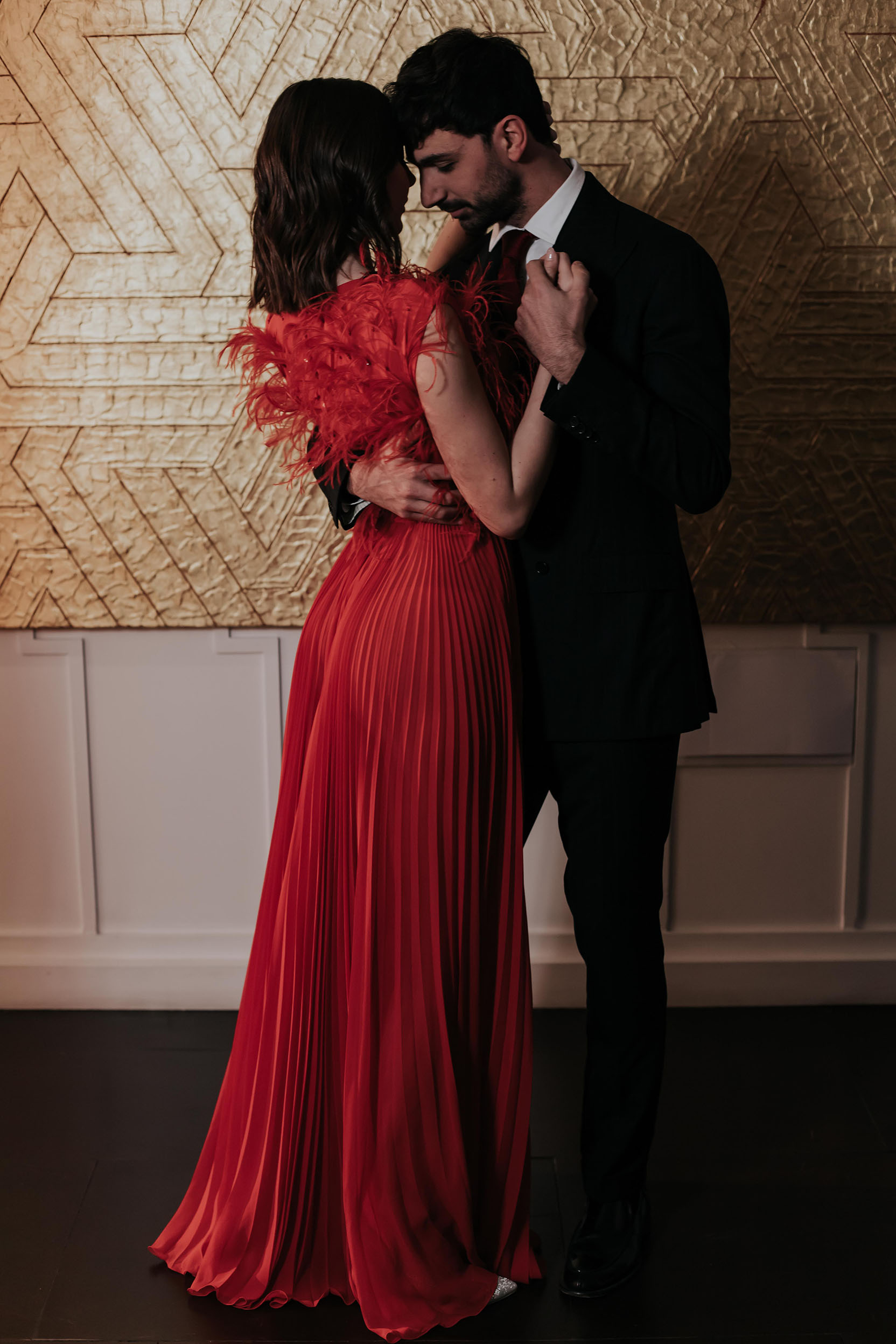 The Fashion Film "My Fashion Dream" presented by International Couture and shown on the digitalrunway.altaroma.it channel in Live Streaming on February 18th at 16:00 was made with the participation of the dancer Raimondo Todaro, the musician Susanna Zanella Cavallero and the singer Aurora Tetto in the spaces kindly conceded by Abitart Hotel Rome and Maison Luigi Borbone. The Make-up fulfilled by PABLO, ART DIRECTOR GIL CAGNÈ BALDANGROUP assisted by Accademia Face Place staff, Roberta Cardullo, Michela Venti and Oronzo Roma. The hair style achieved by TONI&GUY JUNIOR TEAM, Marco Luzi e Andrea Tordi. Shoes by Alessi & Alessi. The short film "My Fashion Dream" is produced by ZTV Productions.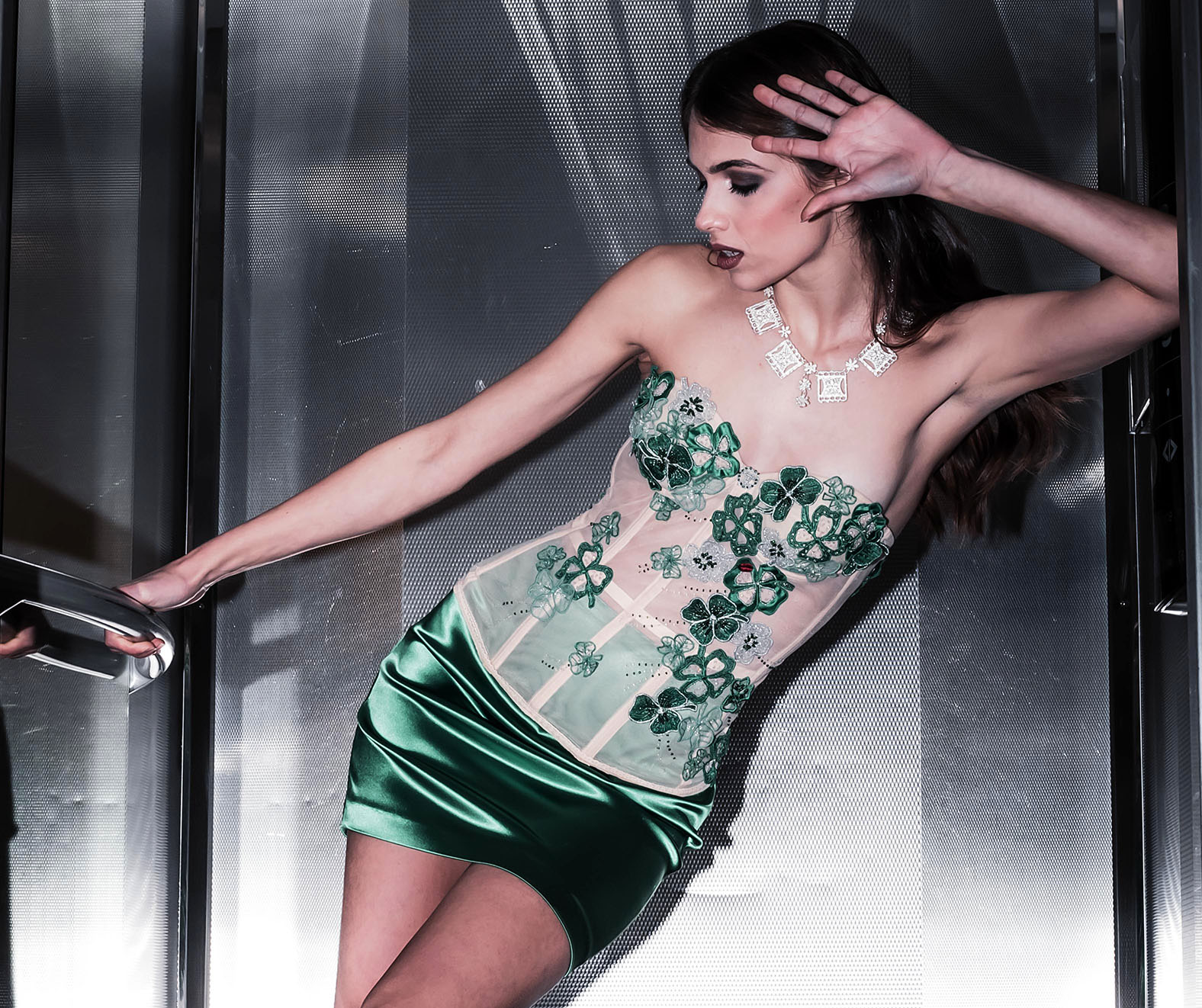 MAKE-UP: PABLO, ART DIRECTOR GIL CAGNÈ BALDANGROUP
Staff Accademia Face Place Roberta Cardullo, Michela Venti e Oronzo Roma.
HAIR STYLE: TONI&GUY JUNIOR TEAM Marco Luzi e Andrea Tordi