A piece of jewelry is not mere decoration. Beyond the aesthetic, it carries a message, a memory, an association, an insight into the wise order of nature. It carries a story that can circulate, like a living thing which moves, develops and changes. Our philosophy is to create pieces that convey simplicity and are able to create an emotional bond with their owner.
The pieces which form the three new Series "Penelope", "Bouquet" and "Donut" are conceived as small sculptures to wear. They have been realised using the lost wax casting process, which allows to explore tactility and sensory emotion: the touch and intentions put into modelling the soft wax are then transferred into the metal, embedded in the material itself.
It is along these lines that we intend to pursue our work, always remembering that every piece of jewelry has a story to tell.
Created during the first lockdown, this collection represents the wait.
The elements are reduced to a minimum: one thin metal wire is wrapped in different layers, giving live to an ever-changing weave. Like Penelope weaving and un-weaving her cloth, this collection reminds us of a non-linear dimension of time, one that returns to itself, inviting us to live in the present.
The variety of beautiful forms created not by the hand of man, but by Nature herself is vast. Looking at the wild slopes of a mountain or the shells of tropical seas, one cannot help but admire the multitude of shapes that Nature has produced, pleasing to the eye in their symmetrical or asymmetrical arrangement and stimulating to the artist's hand. The mini-series Bouquet is created by casting into metal a small flower found during a mountain hike. The fragile beauty of the flower becomes immortal.
Ancient jewelry is inspiring, as guidance to a certain eternal concept of beauty and aesthetic. Not only jewelry but also patterns, sculptures, architectural elements, tools, objects, mosaic, icons, embroideries are all expression of the spirit of a particular era. This collection declines a simple shape, often found in Etruscan jewelry, into a ring, earrings and necklace. The surface is engraved by hand to stress the role of light and add a second decorative layer.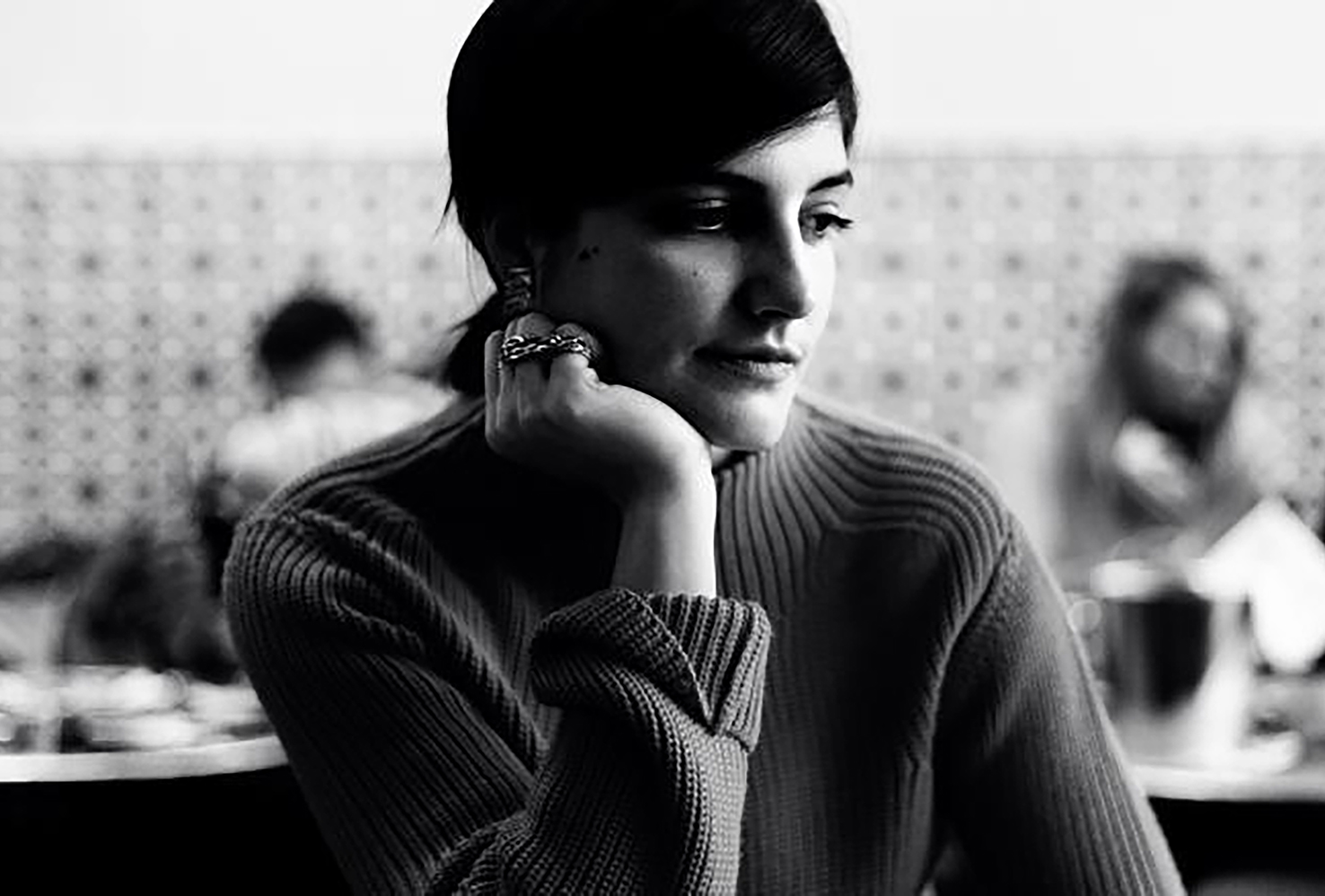 Laura Micheli
| Brand Overview
Laura Micheli is a Swiss-Italian jewellery brand which explores the union of beauty and emotions through craftsmanship. Conceived as small sculptures with a raw aesthetic, Laura Micheli' s pieces are unexpected, intimate and emotional.
LM jewelry are crafted with care, using enduring materials and giving a peculiar handmade finish which makes every piece unique. Any irregularity in the aspect shall be considered as an added value strictly connected to the artisanal process.
Materials used:
– 925 Silver
– 18k/24k Gold plating
– 18k white / rose / yellow gold, 100% recycled
Production:
– Casted from our handmade wax models in a traditional atelier in Piemonte, Italy.
– Finished and polished by hand between Italy and Zurich.
– The pieces which don't require casting are completely realized by hand in our atelier in Zurich.
| Bio
An Italian architect and jewelry designer based in Zurich, Laura Micheli's interest towards all forms of art and design led her from the word of architecture to the one of contemporary jewelry.
After graduating from the Academy of Architecture in Mendrisio, Switzerland, Laura deepened and studied the craft of jewelry making, starting in a small goldsmith's workshop in her hometown, then through courses at the "London Jewelry School" and at the Contemporary Jewellery School "Alchimia", in Florence (Italy).
Since 2018 Laura is based in Zurich where she works in the field of architecture and design and has founded her jewelry brand Laura Micheli.
" I am attracted to archaic and organic forms, often inspired by nature and my training as architect leads my eyes and hands in the sense of proportion and composition, in the role of light, in the functional research. The creative process behind my pieces takes place in different ways. It can start from a formal or aesthetic inspiration, from a memory, or from the request of the client. Often a creative error turns into an element of interest, so when a piece is not finished yet, a second is already born".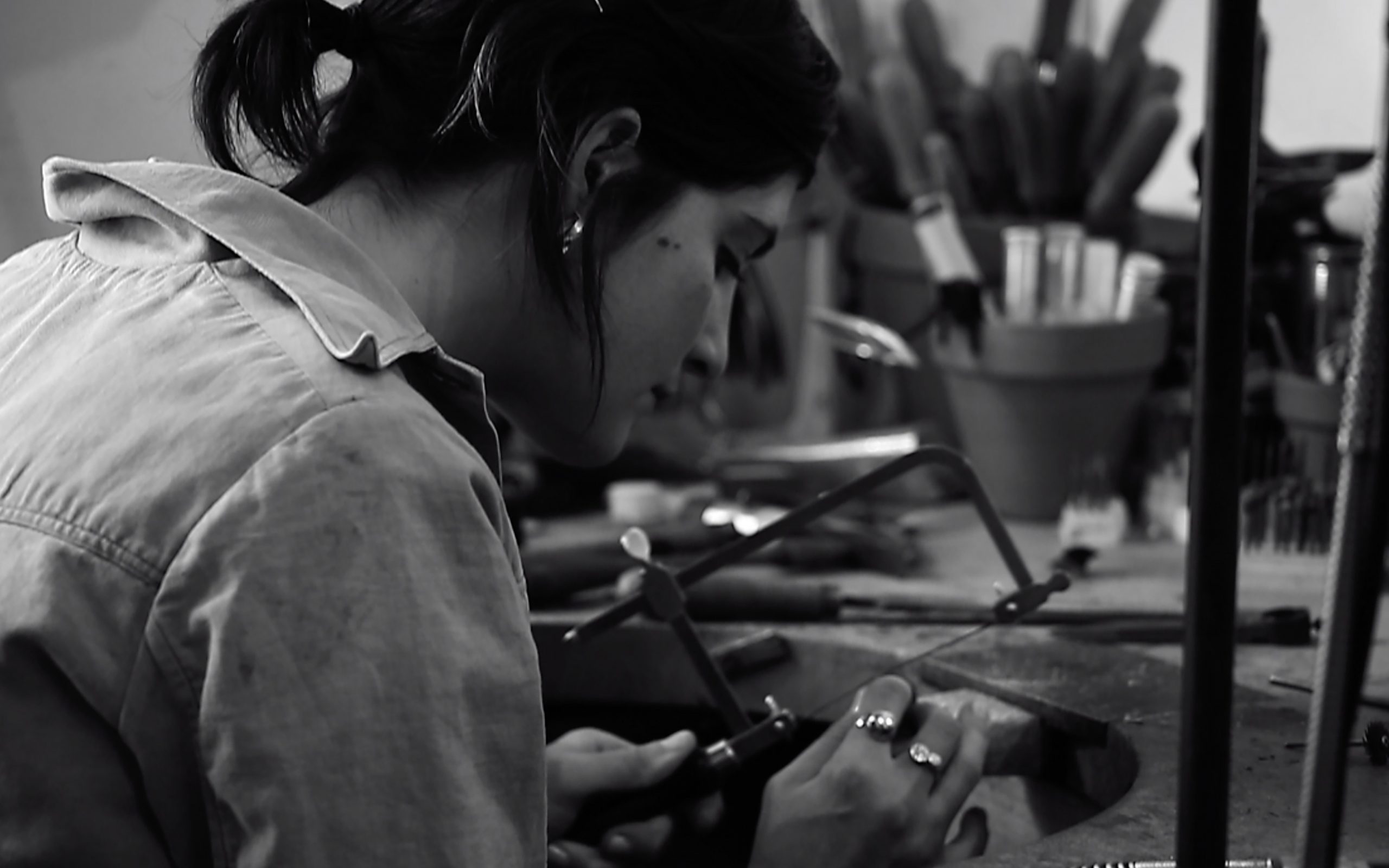 Categories
Senza categoria