Maison Georges Hobeika celebrates in its new spring-summer 2022 couture collection the delicious feeling of euphoria and the wonderful impression of invincibility produced by the first kiss. An unforgettable moment where the emotions of a budding love translate into butterflies in your stomach and where the impulses of the heart seems to beat suddenly in unison with the stars to embrace a new ocean of possibilities.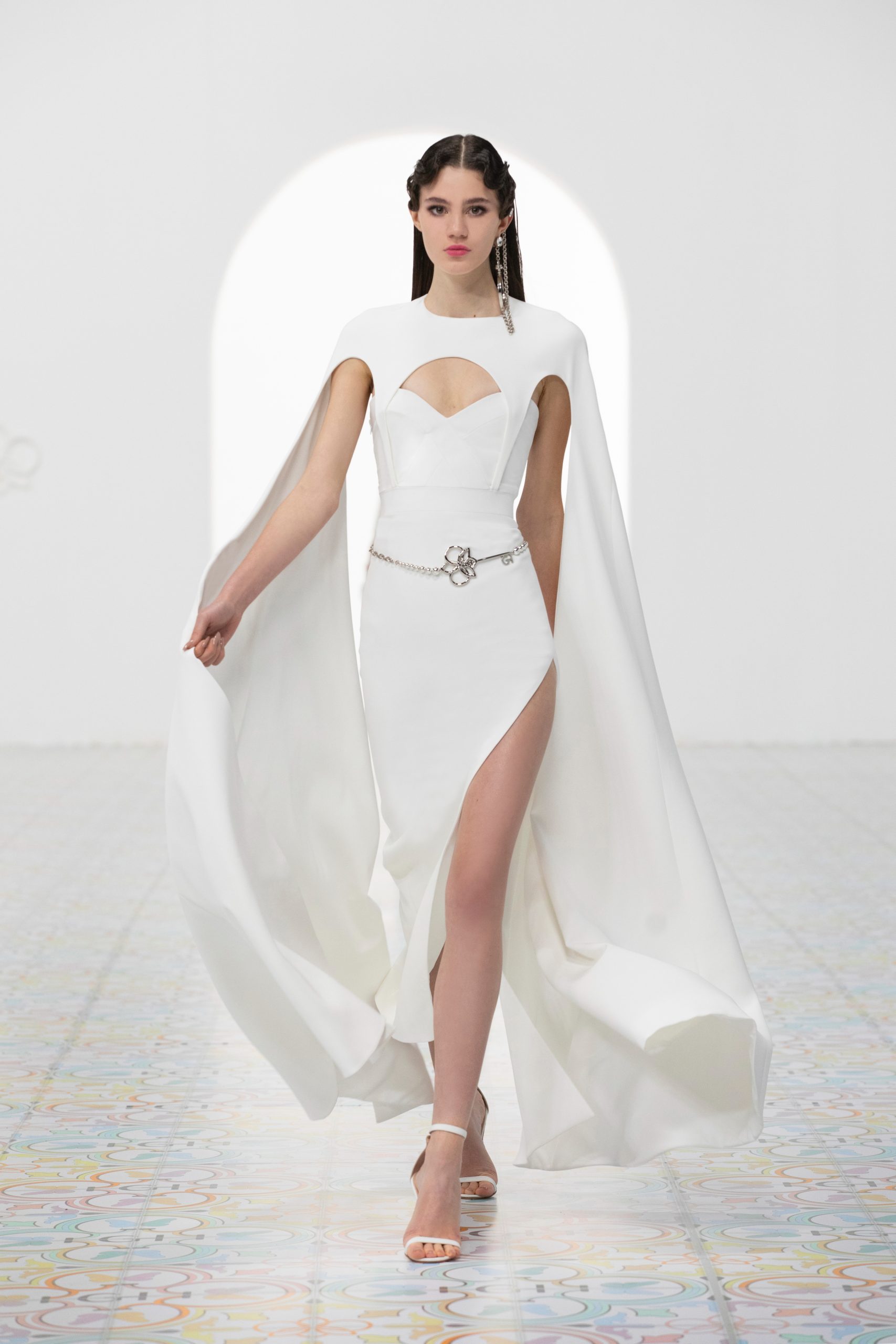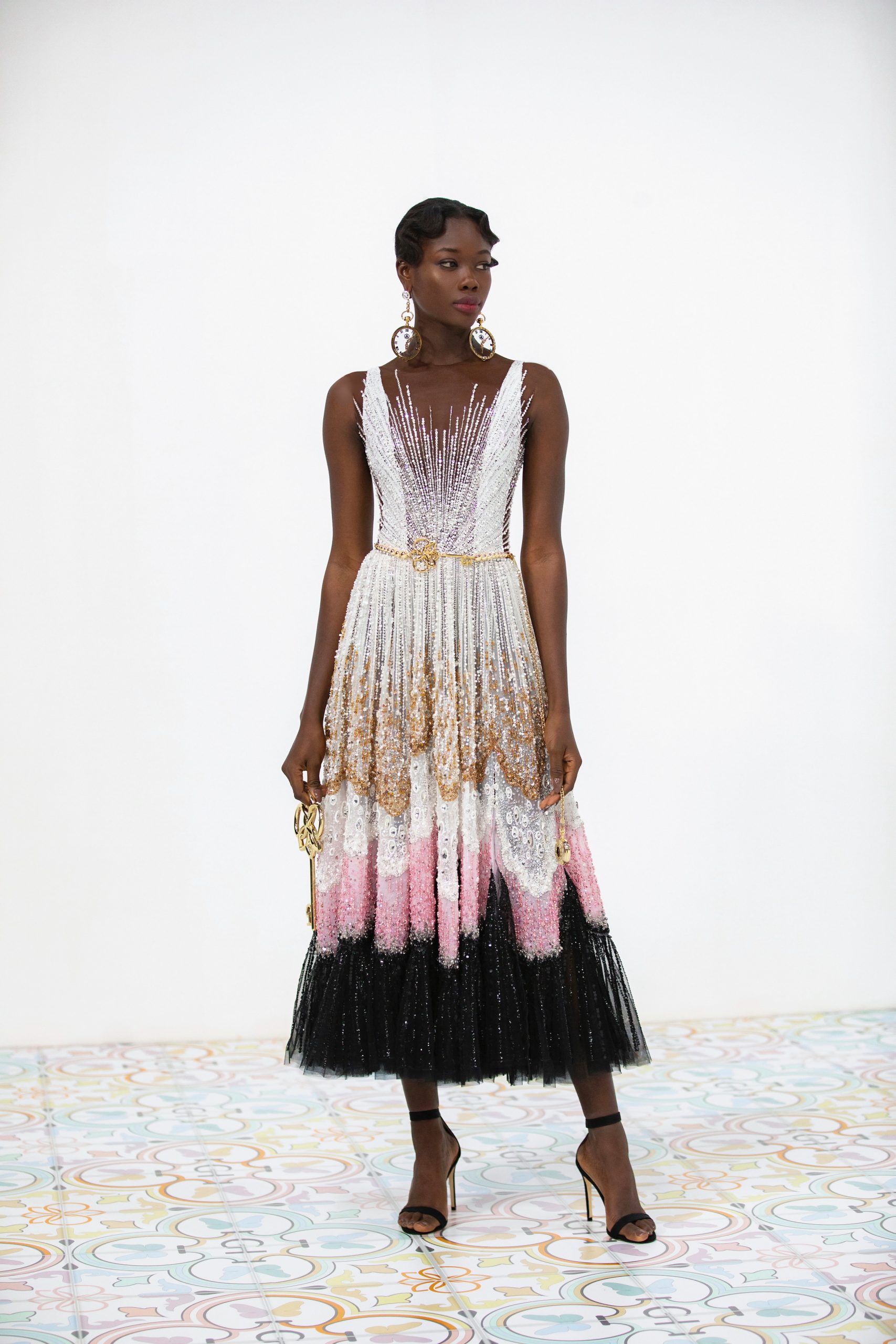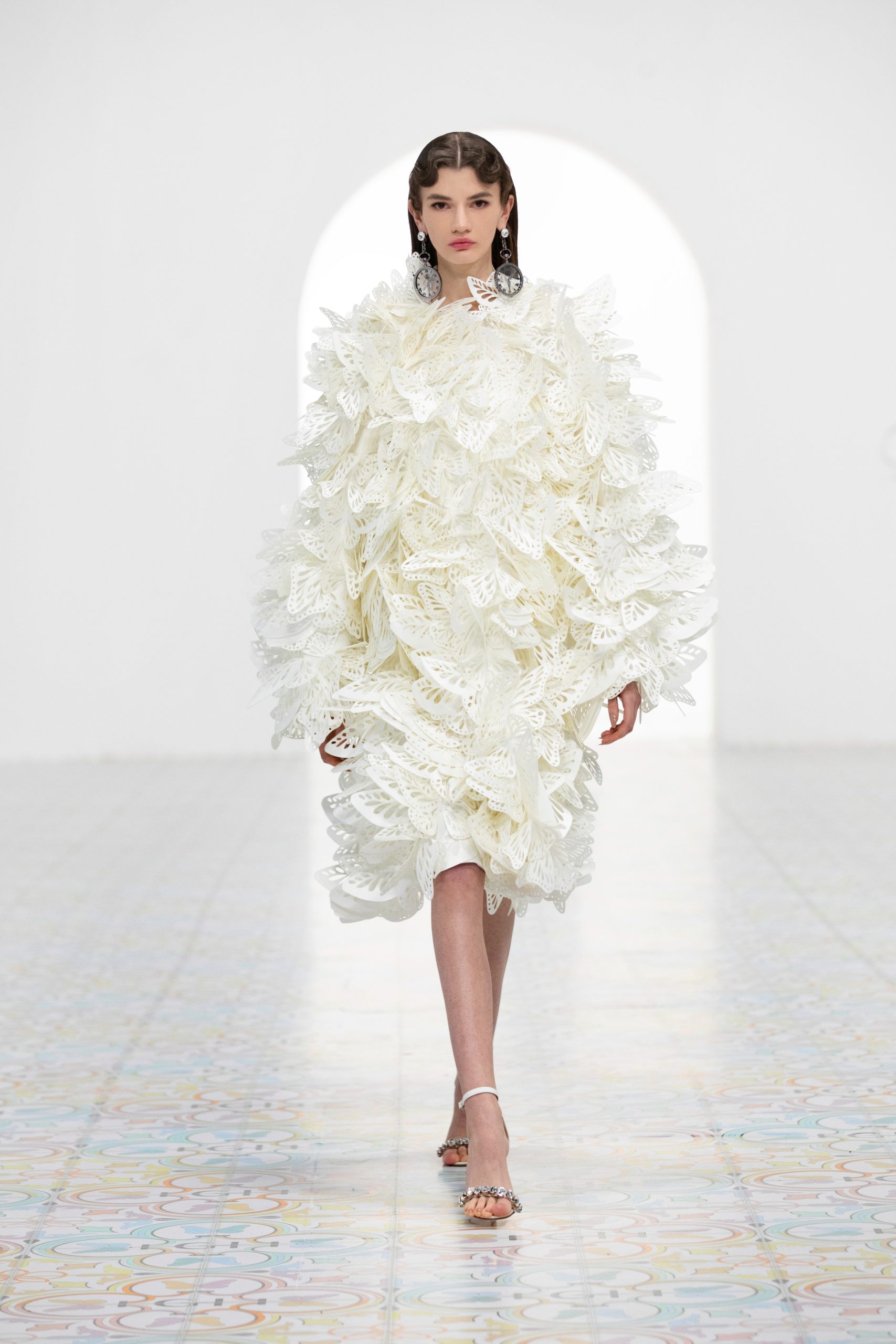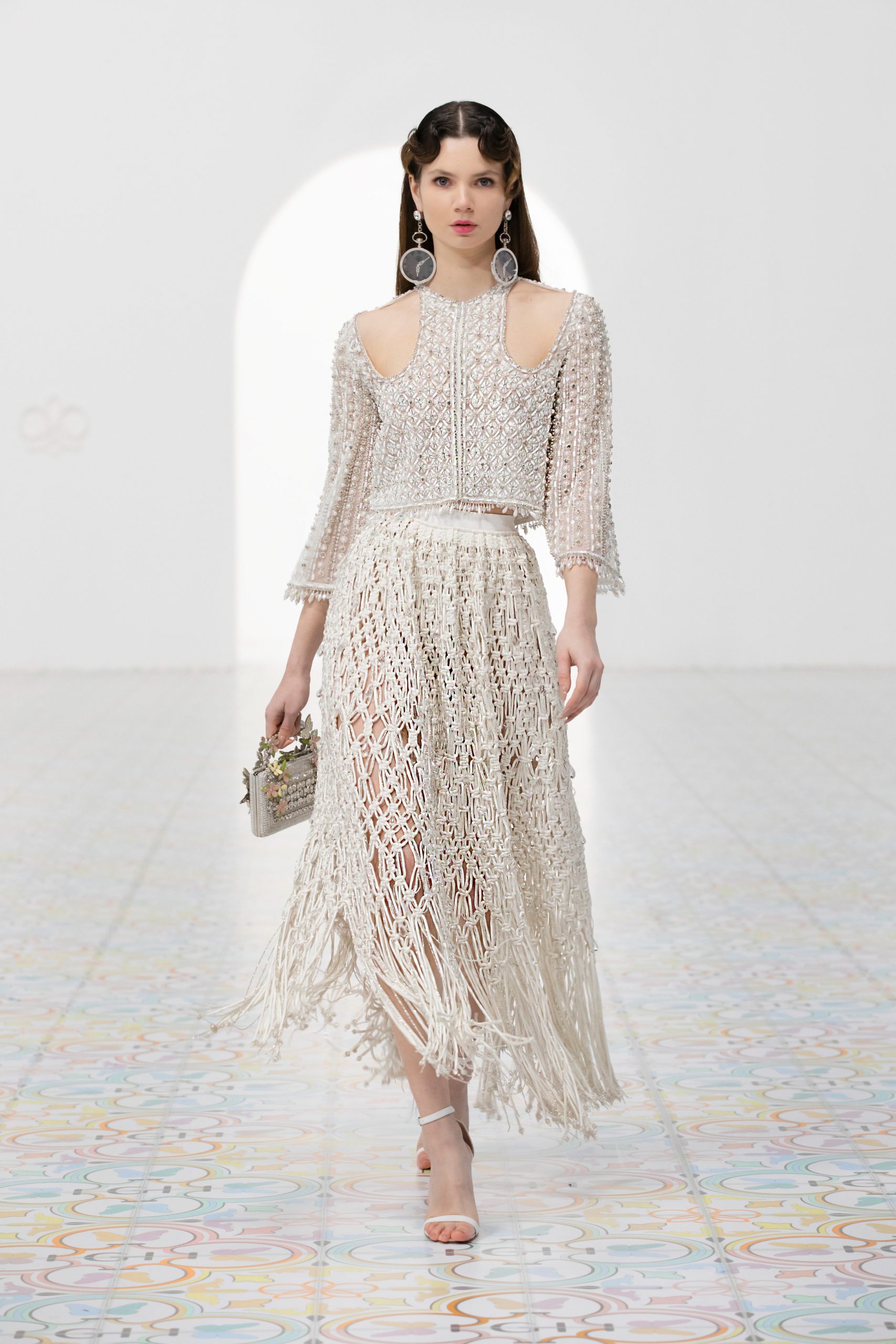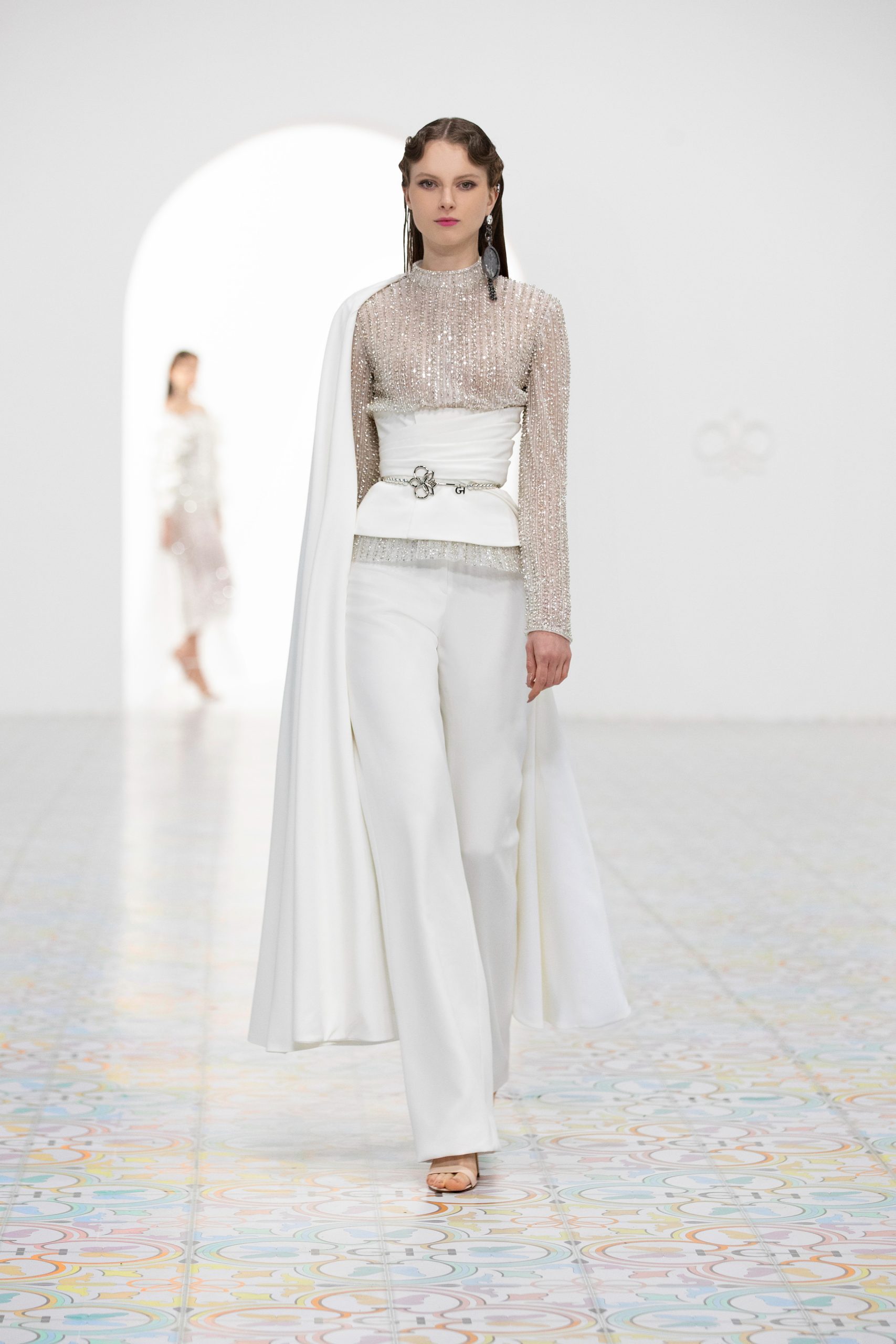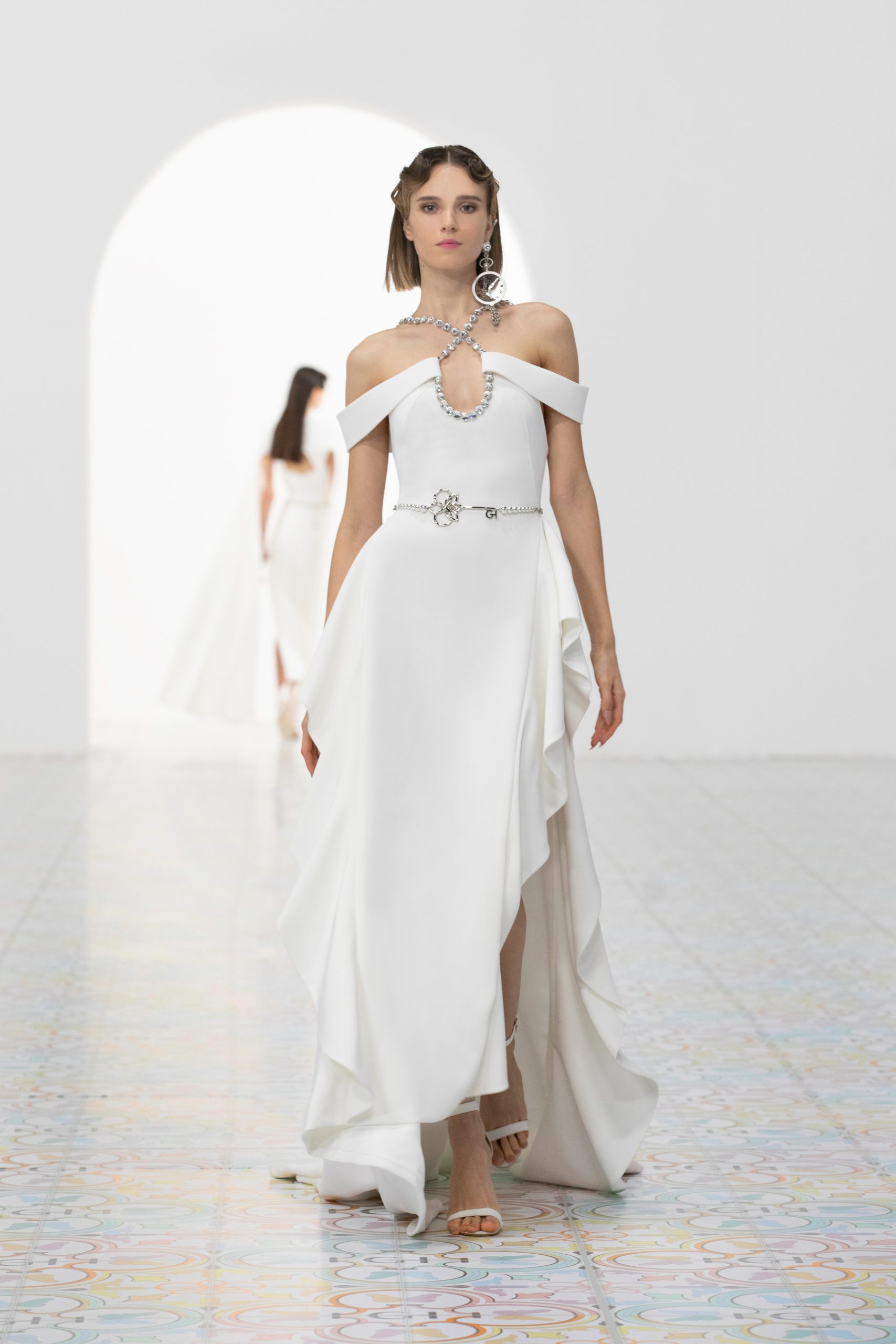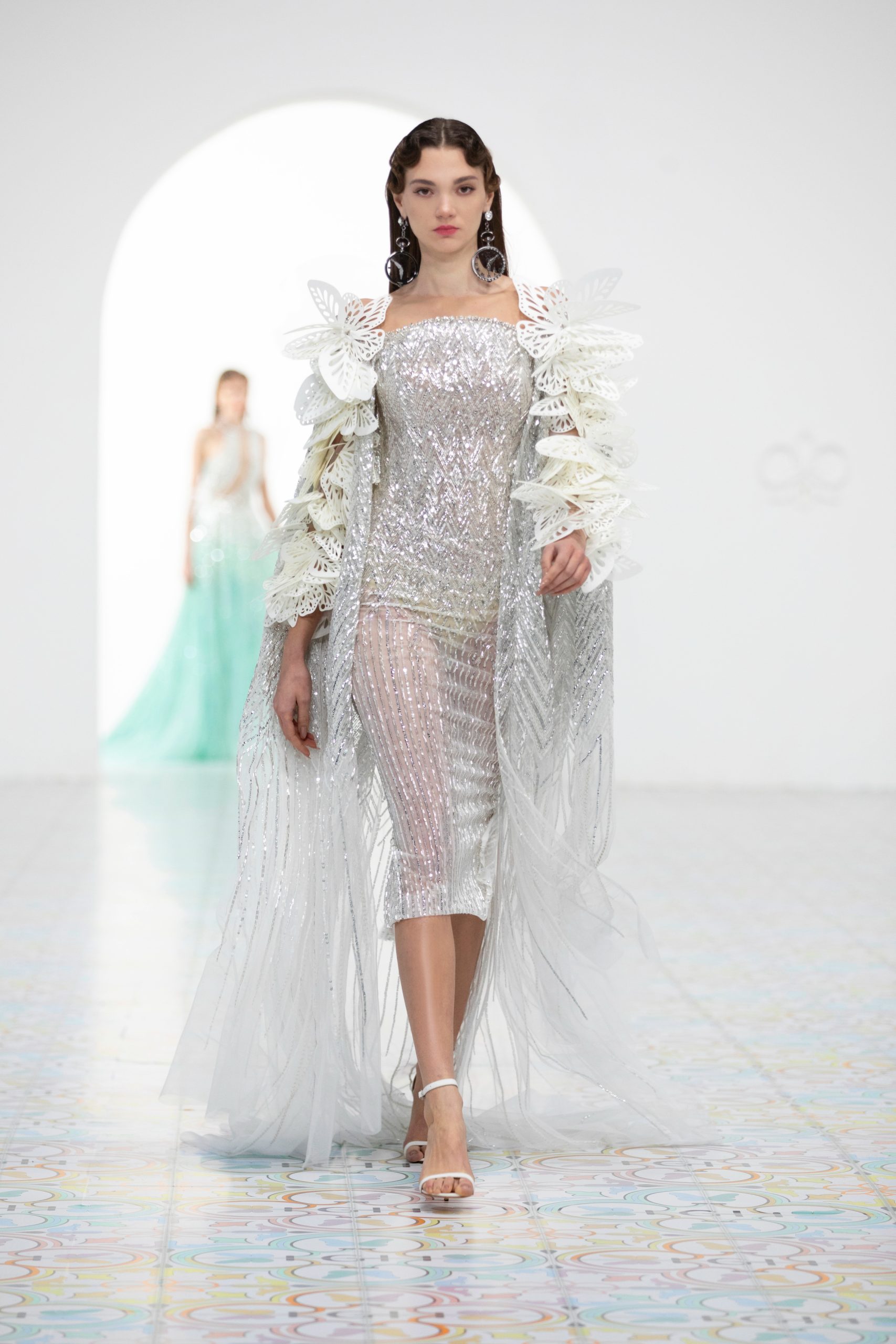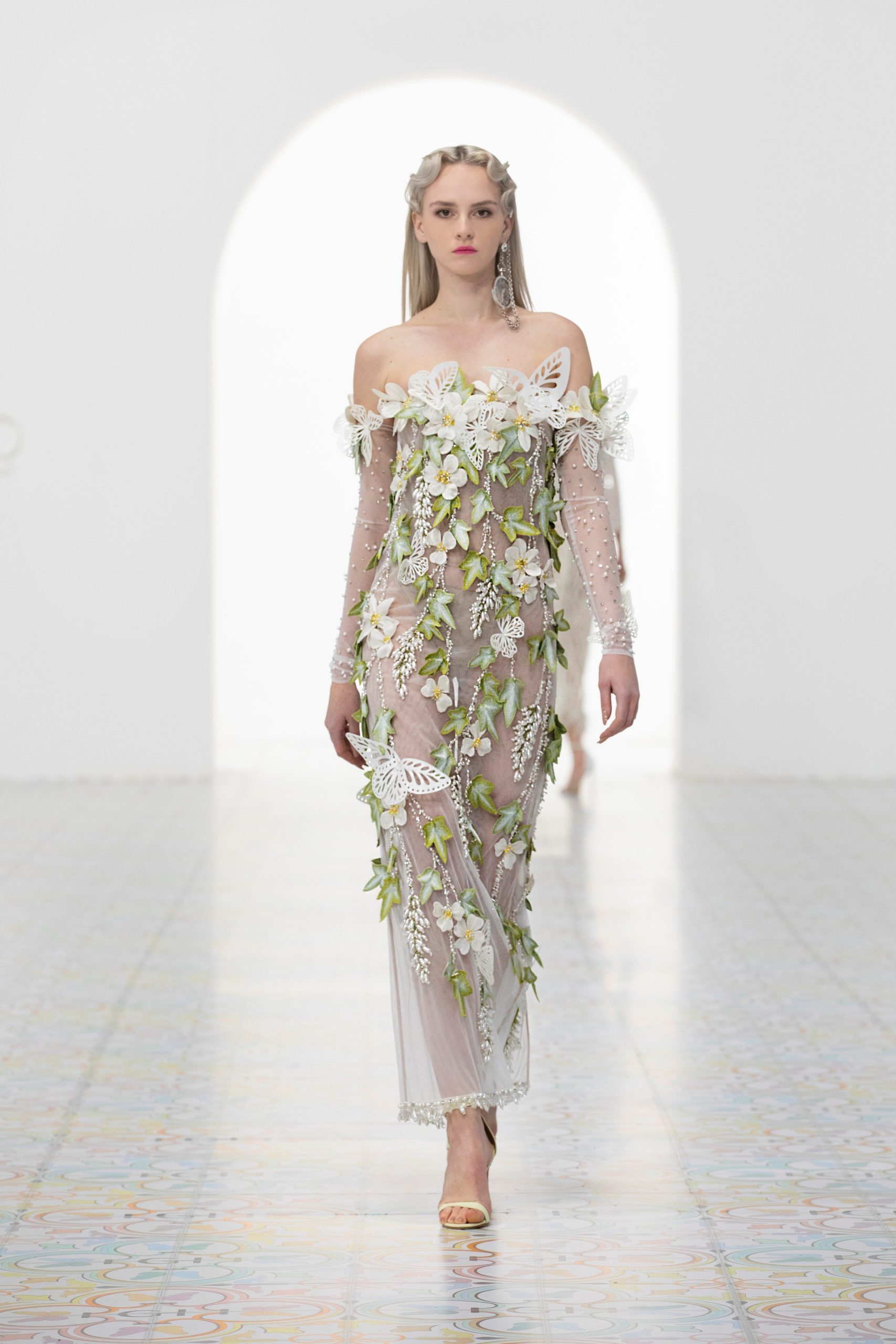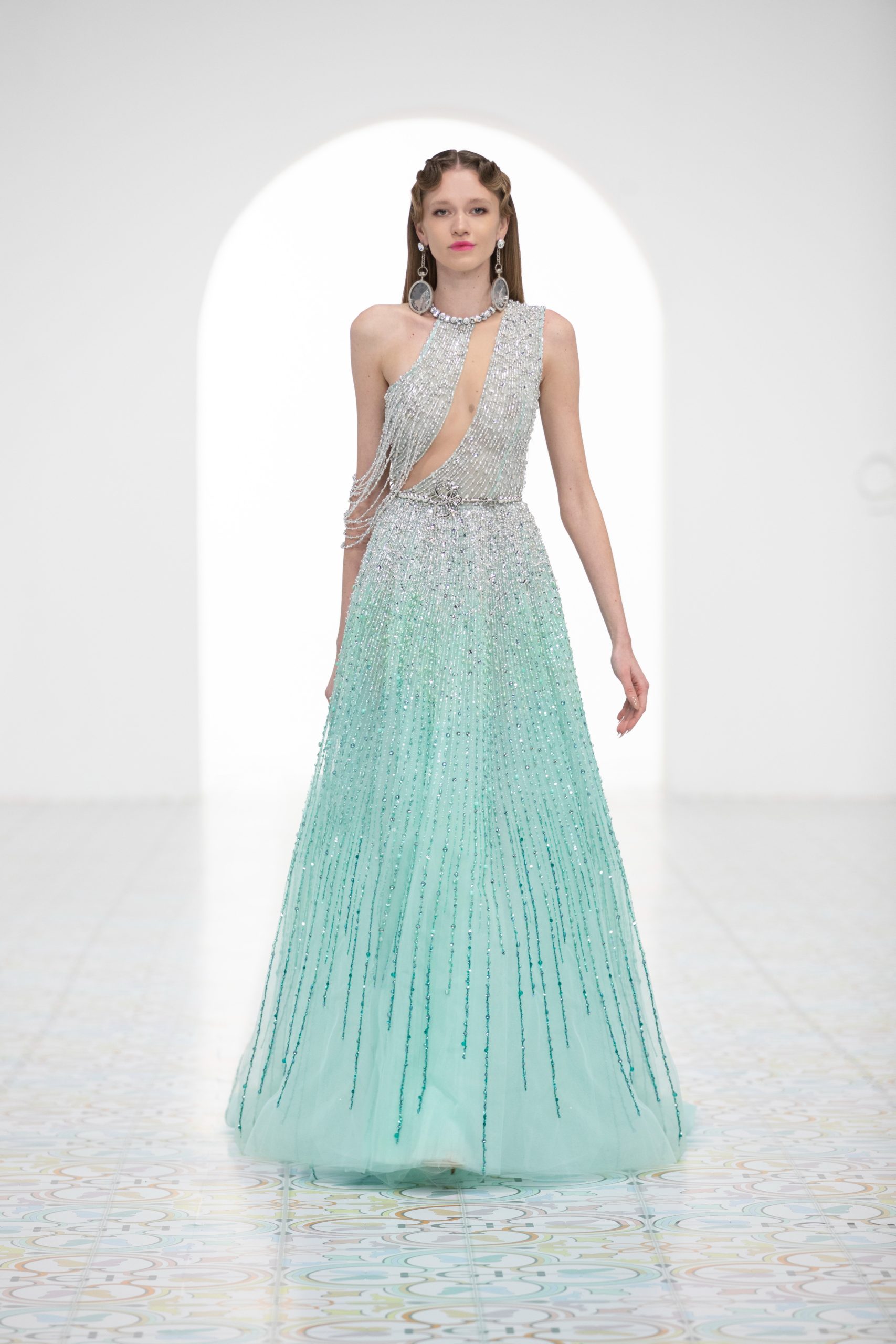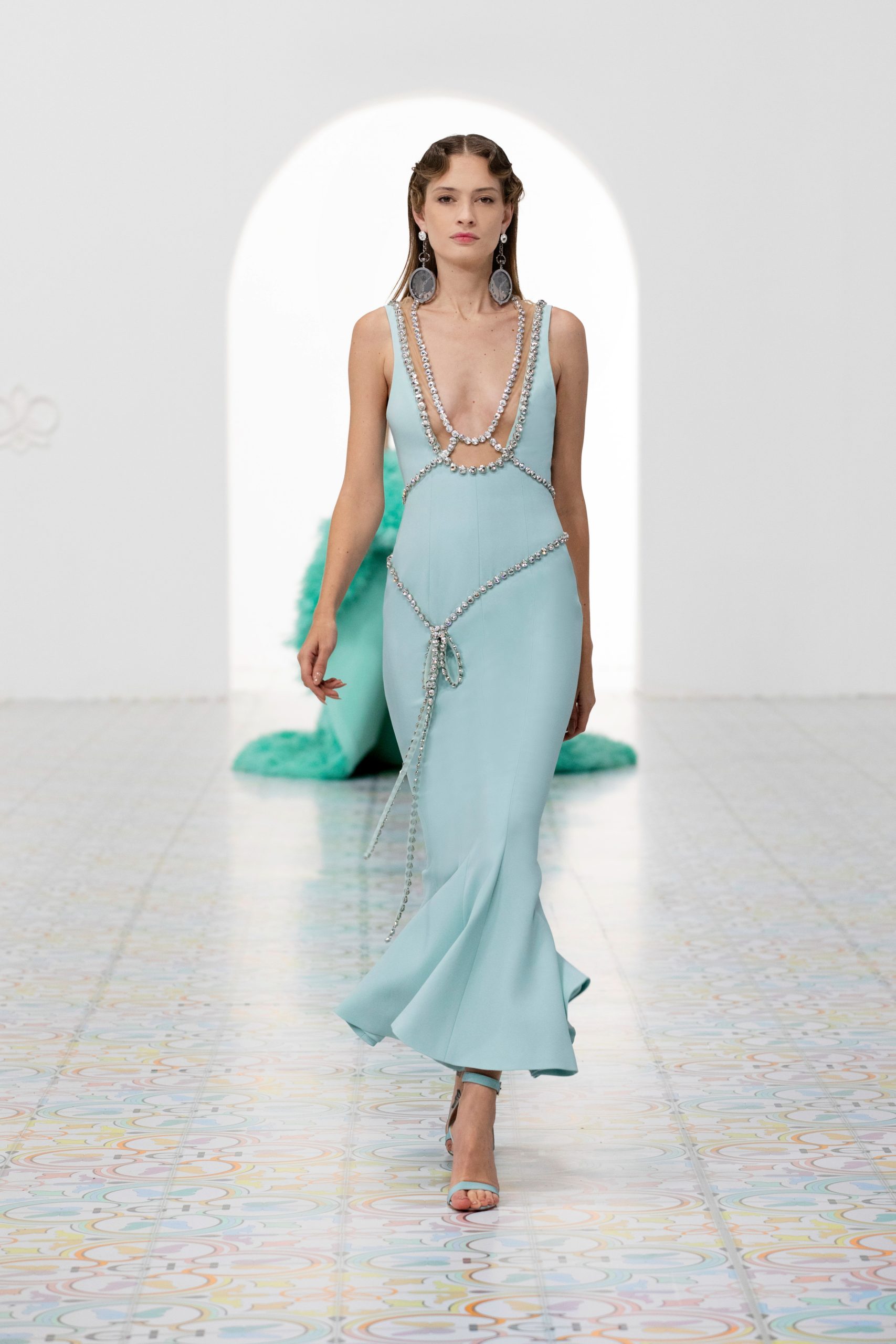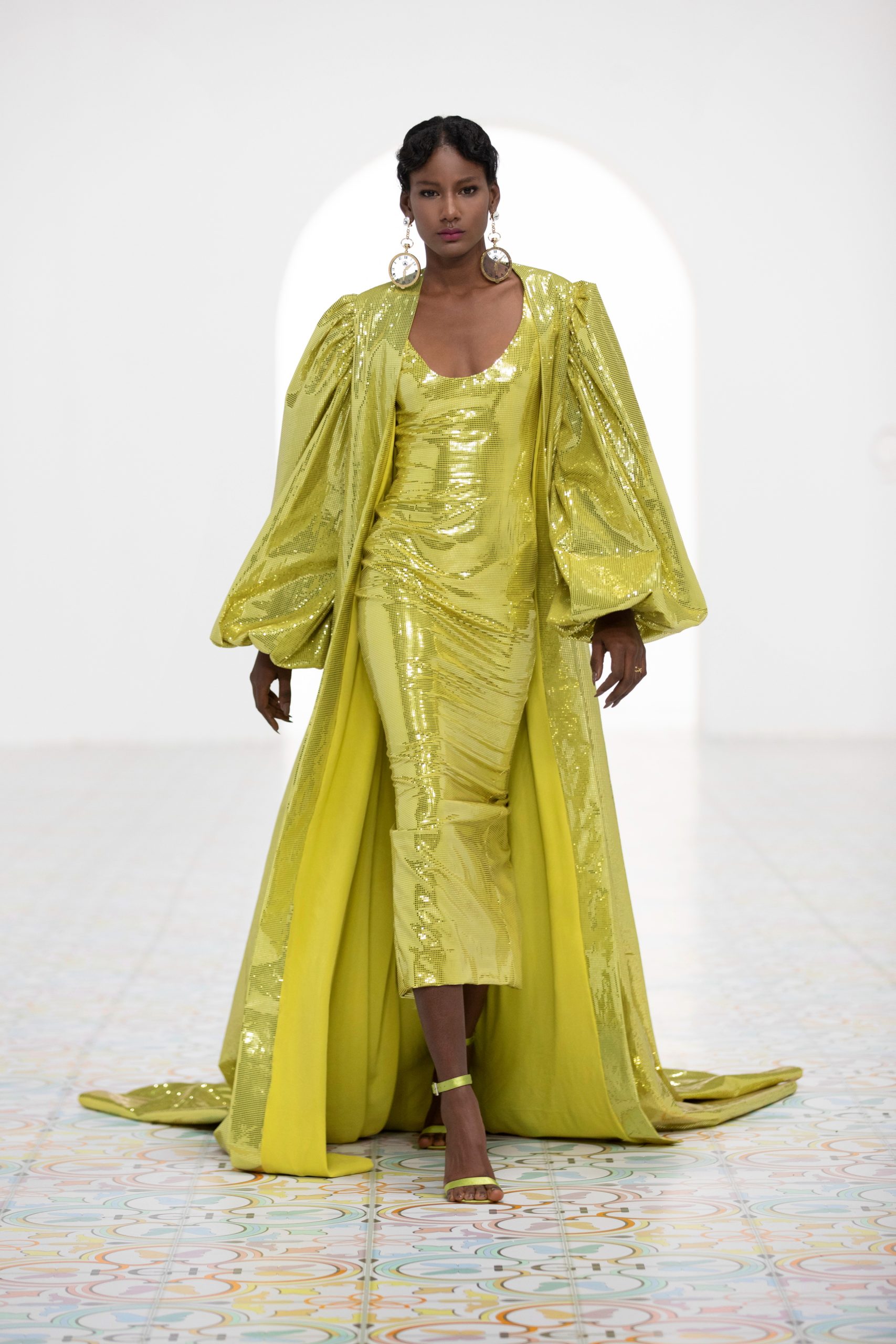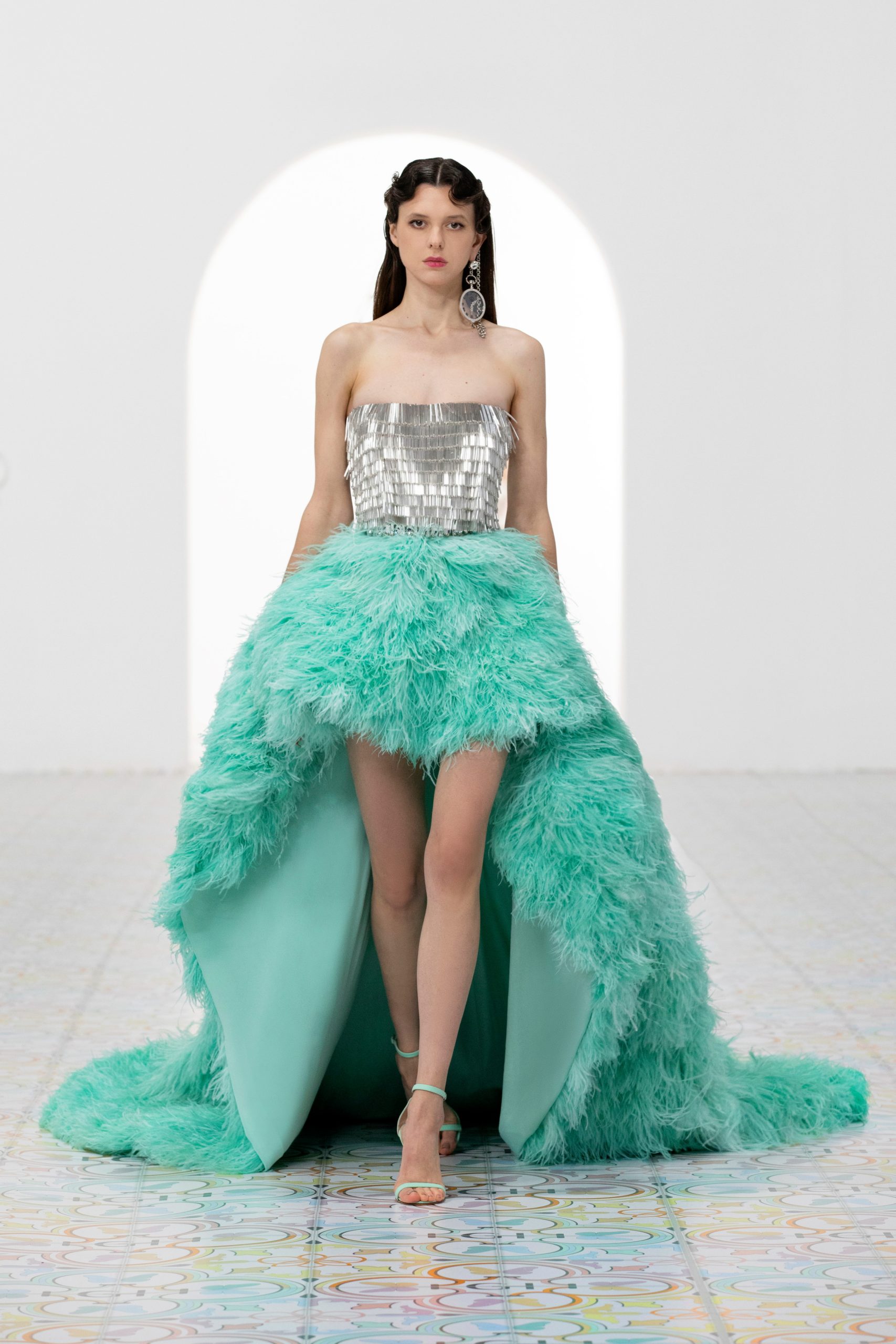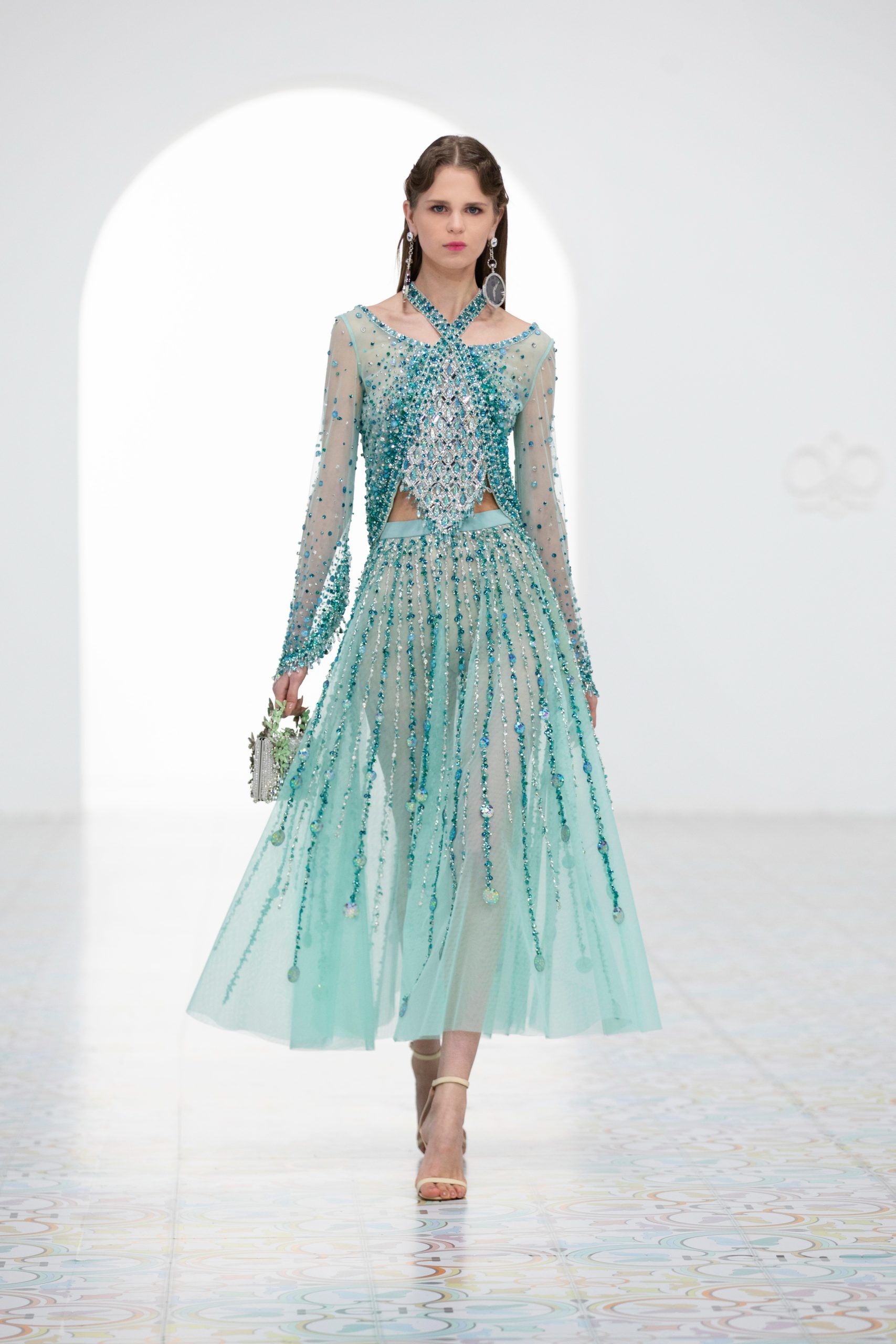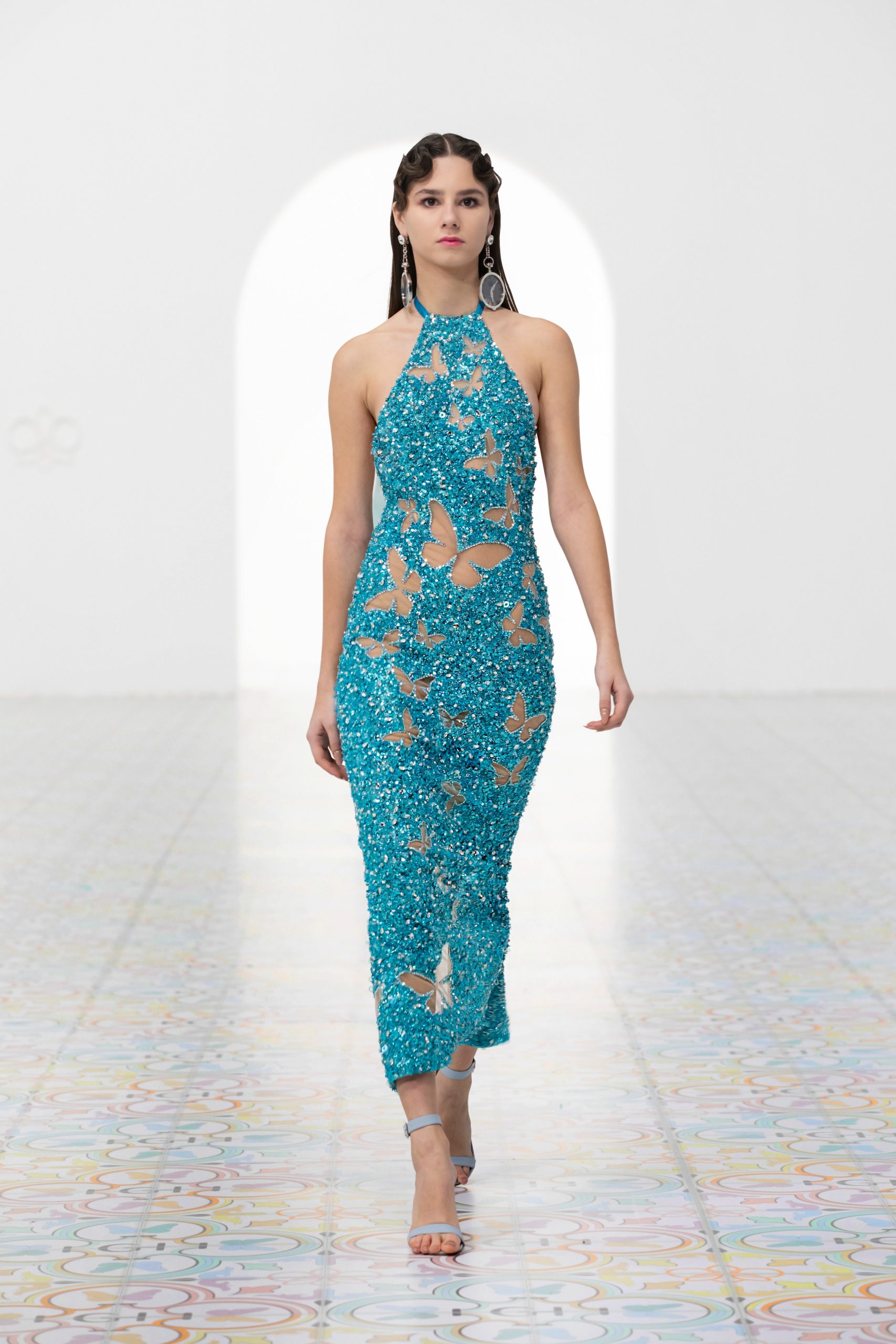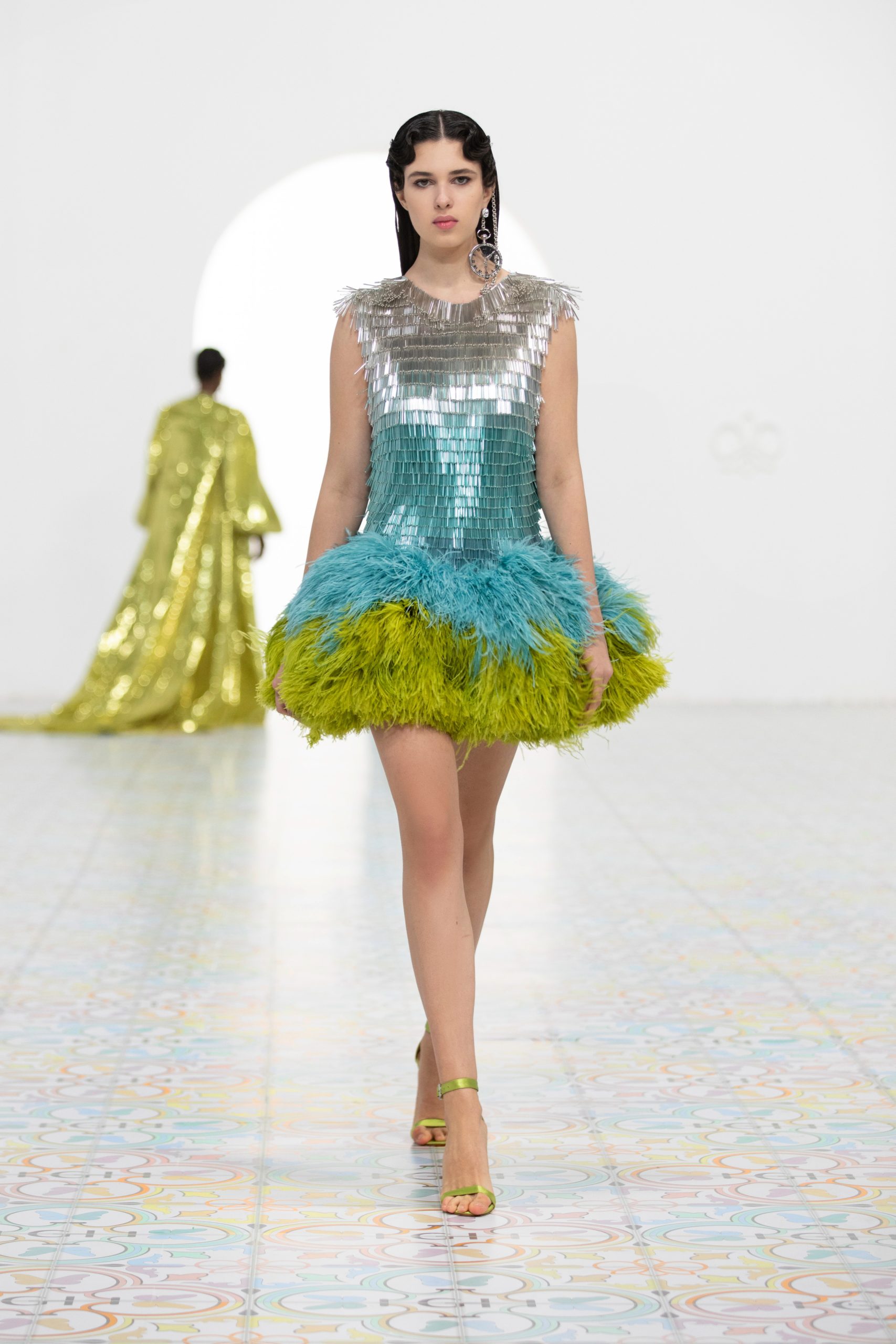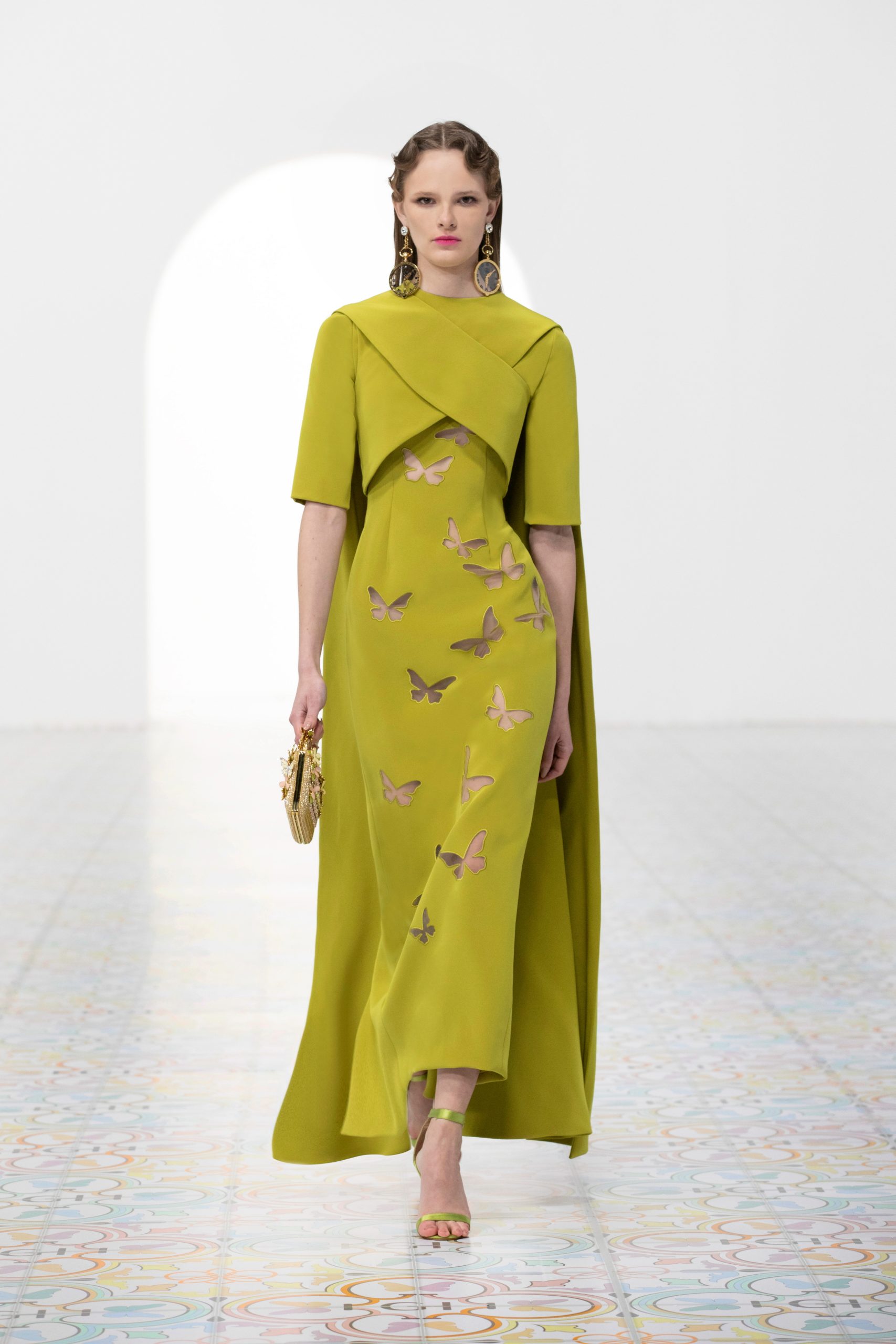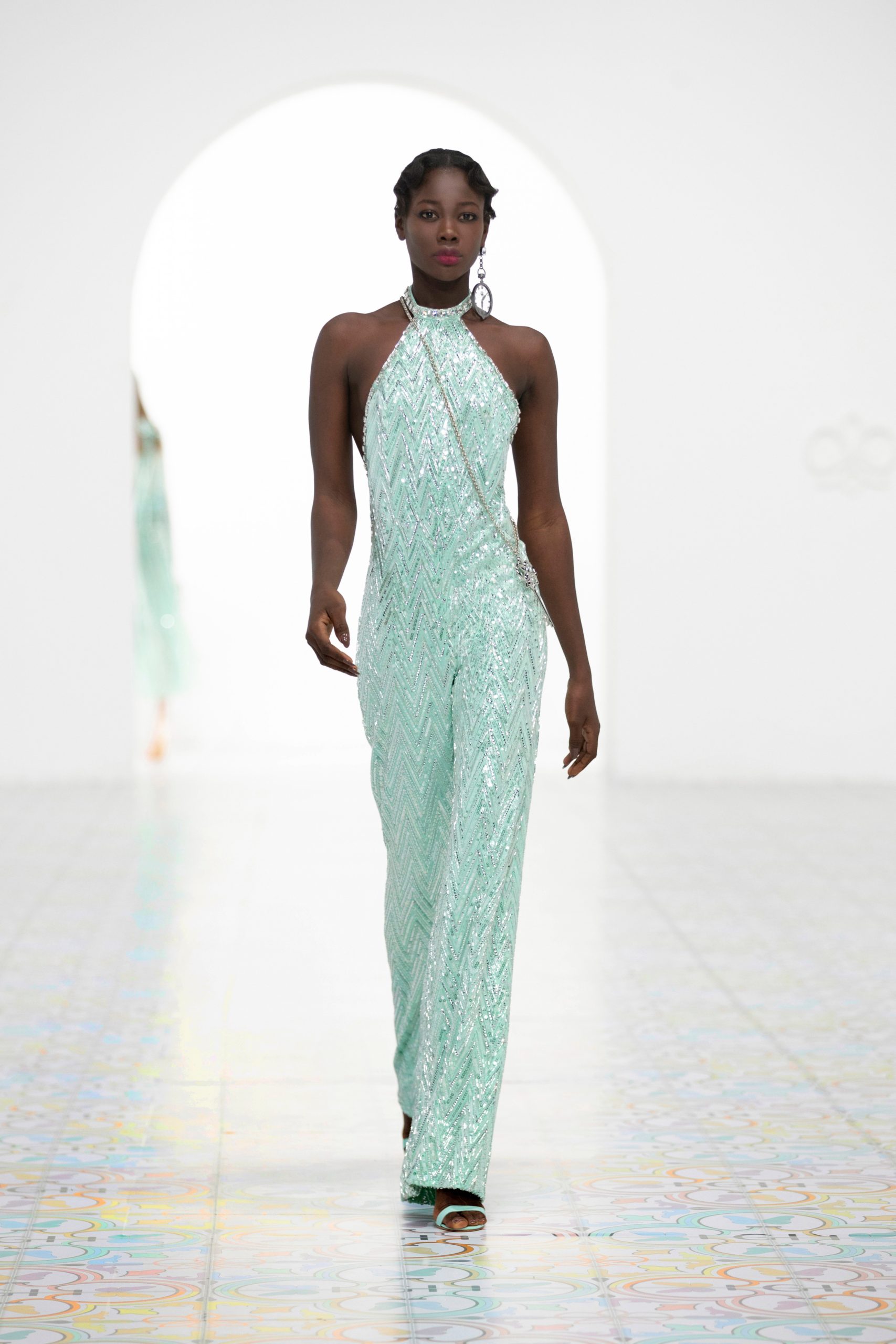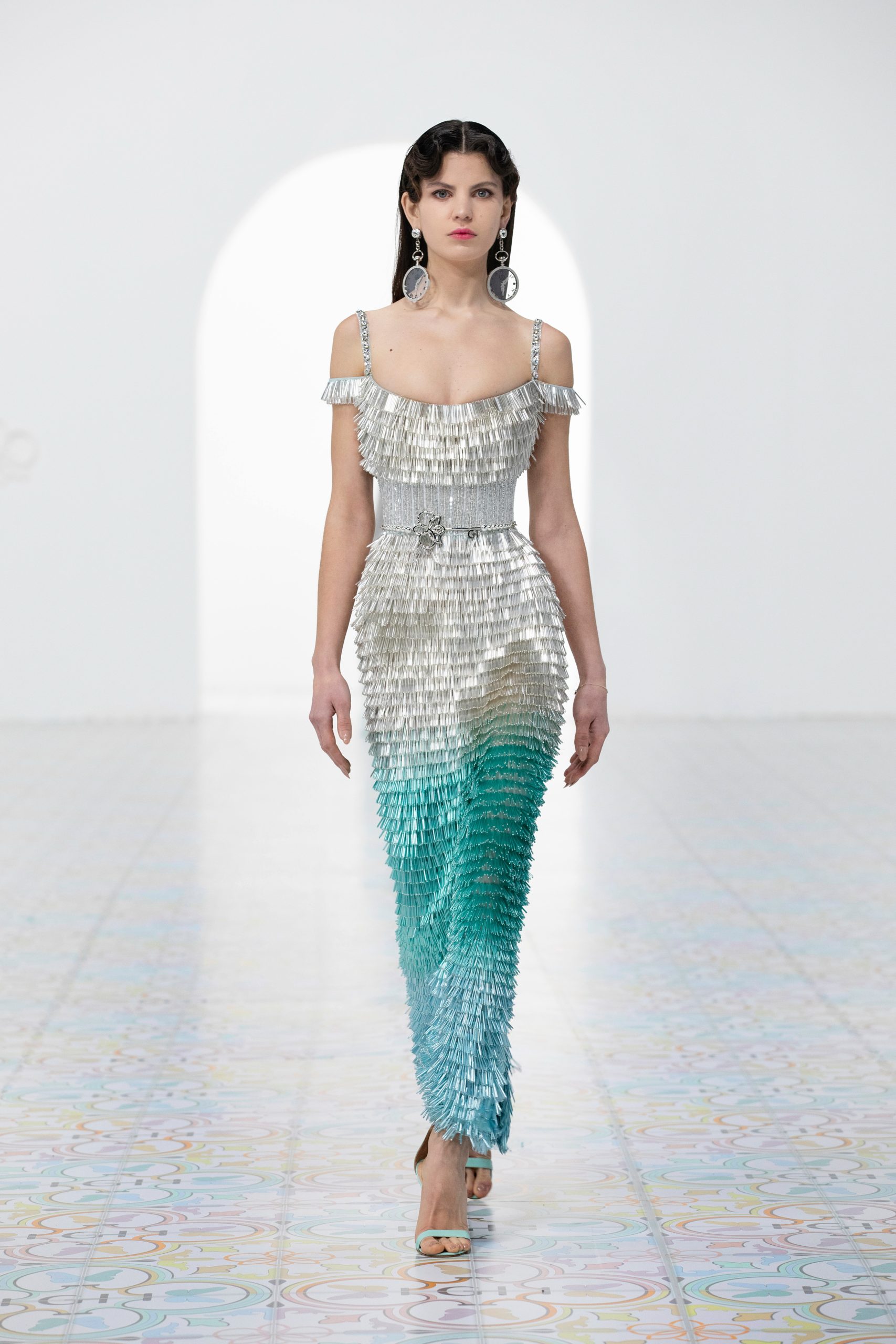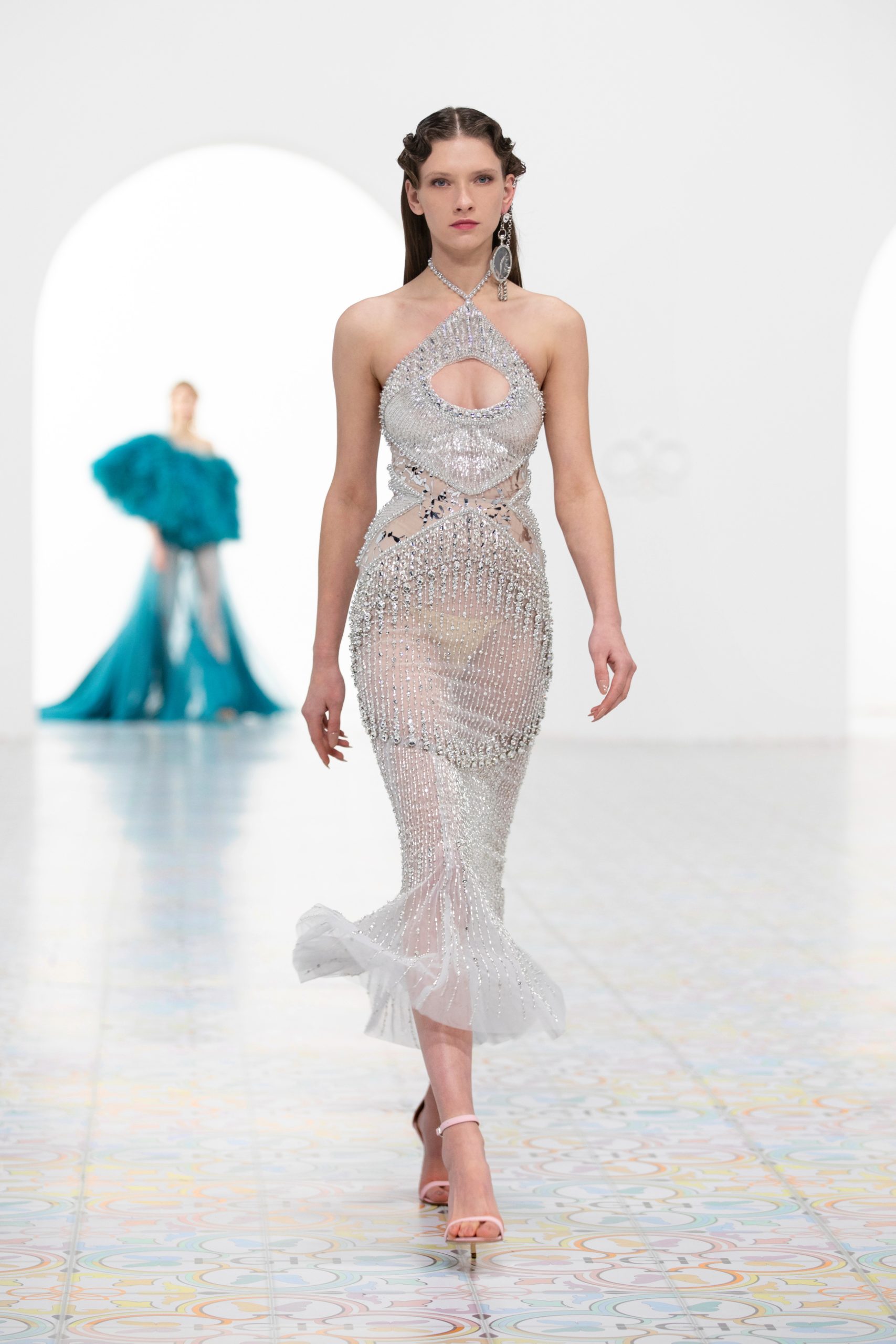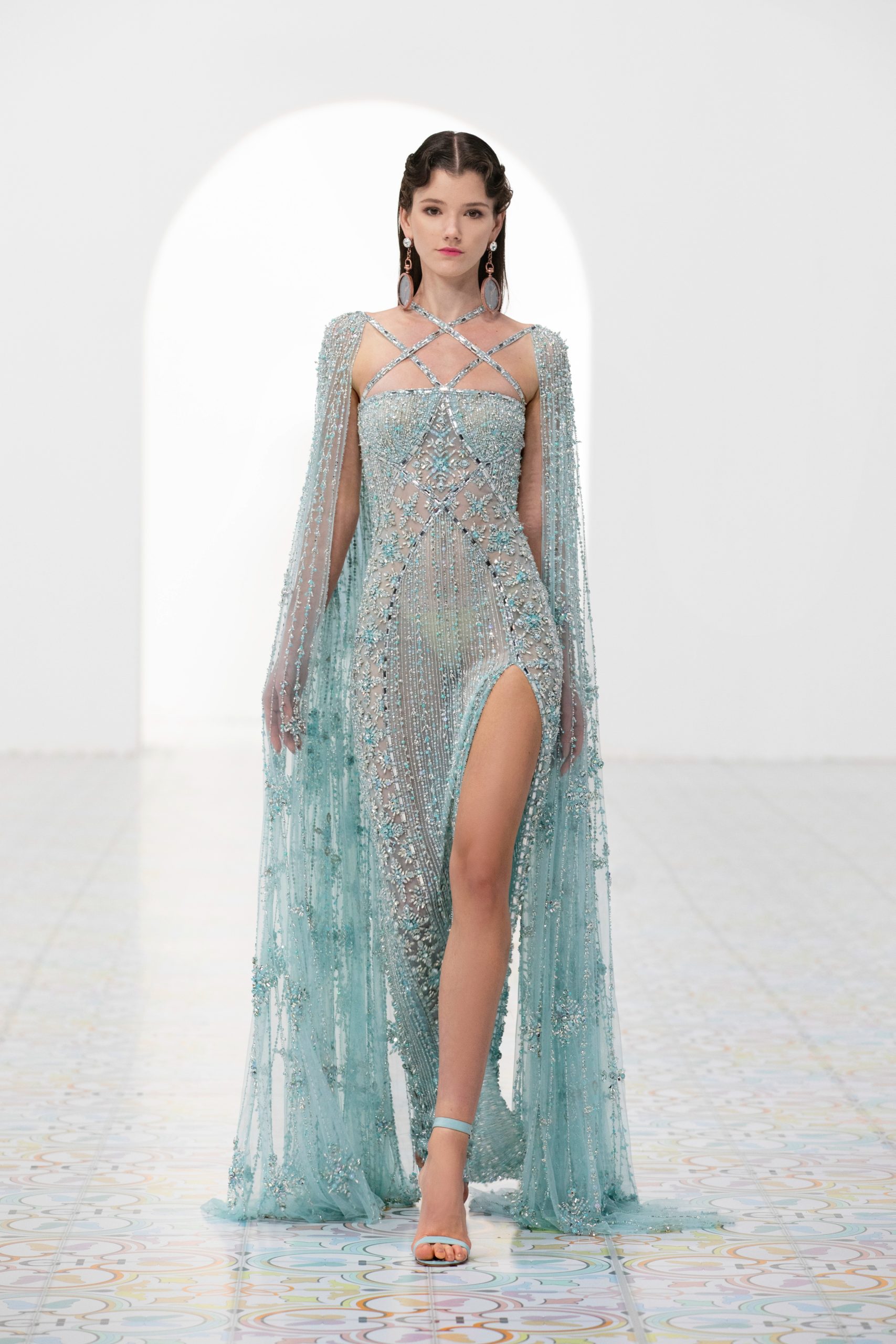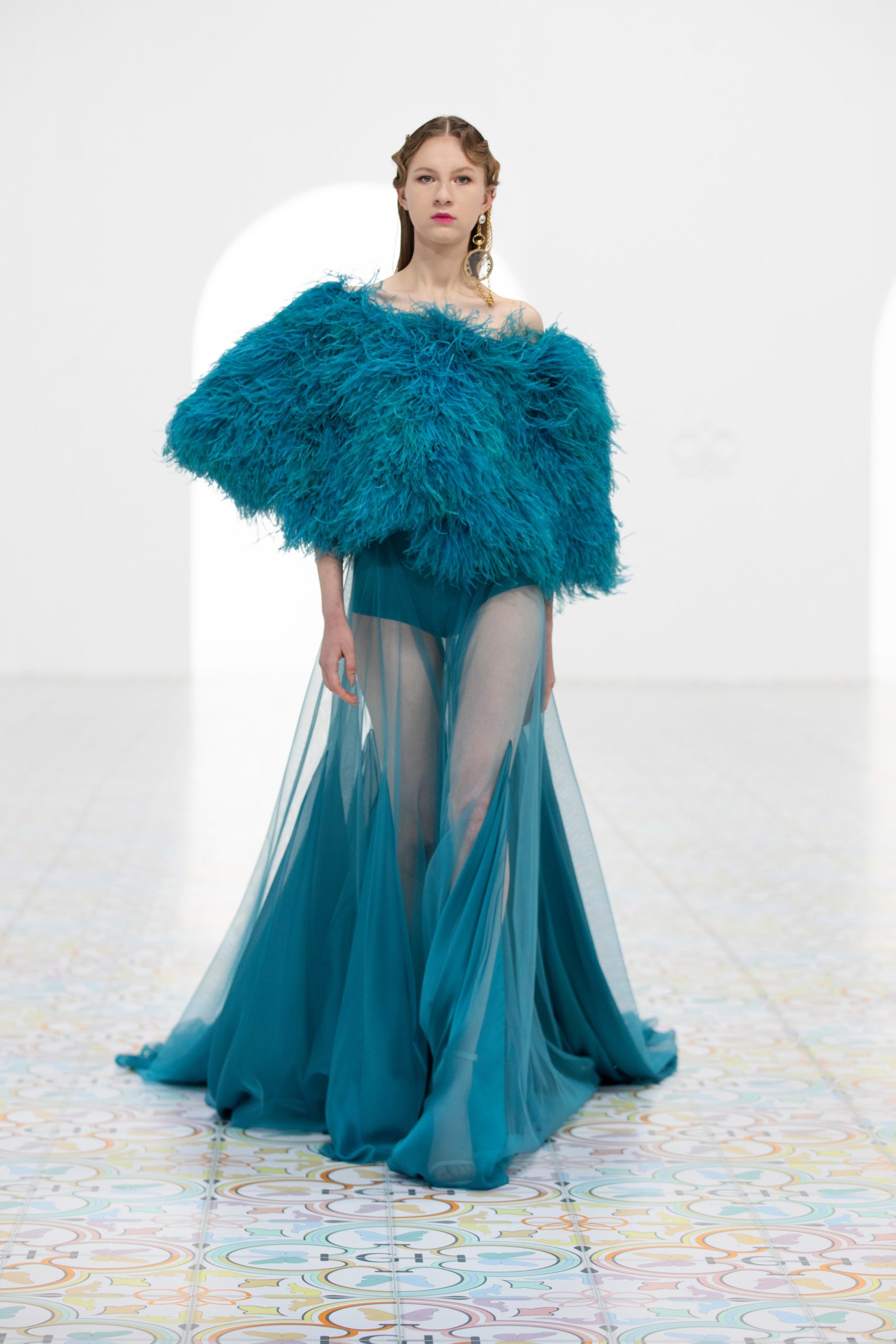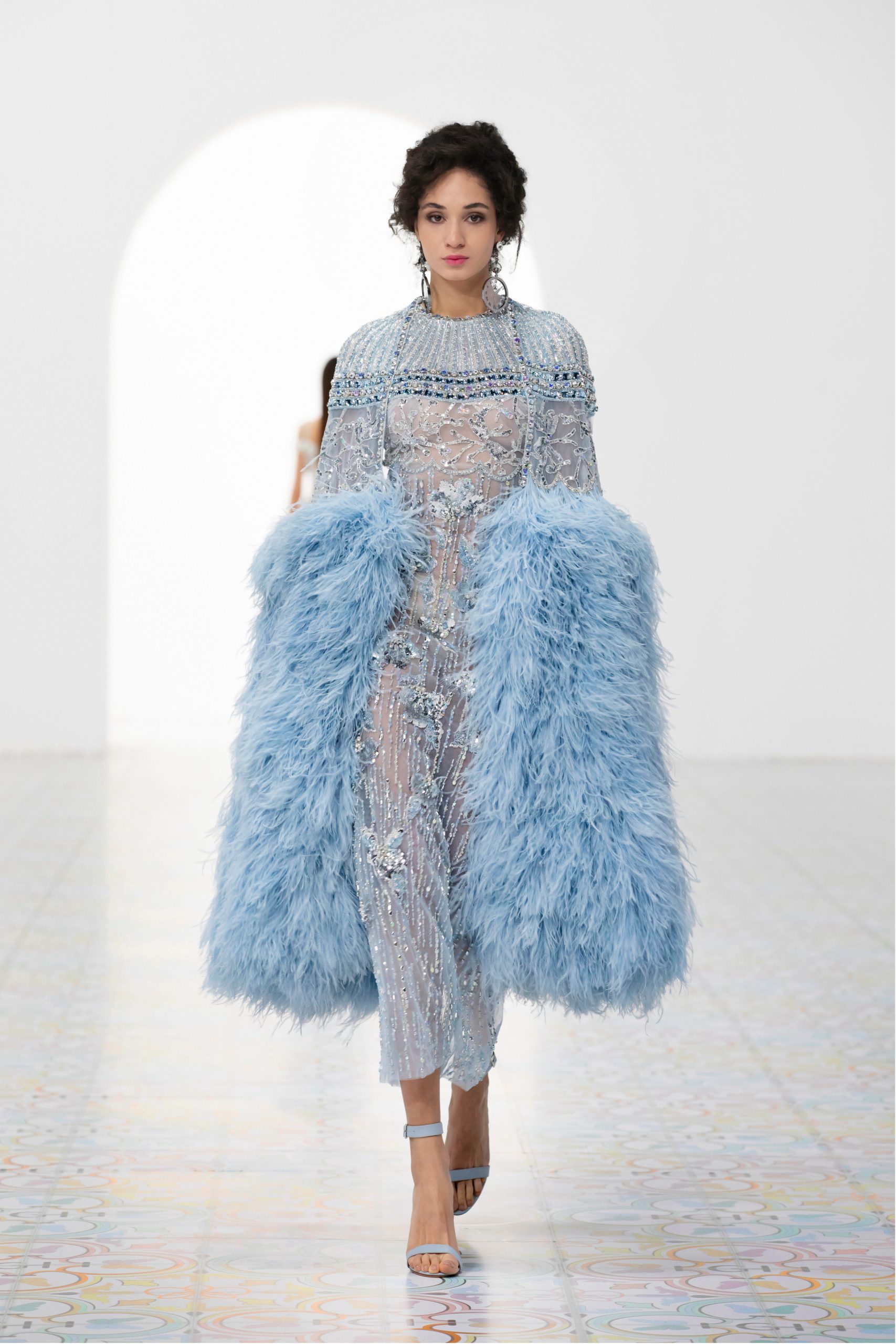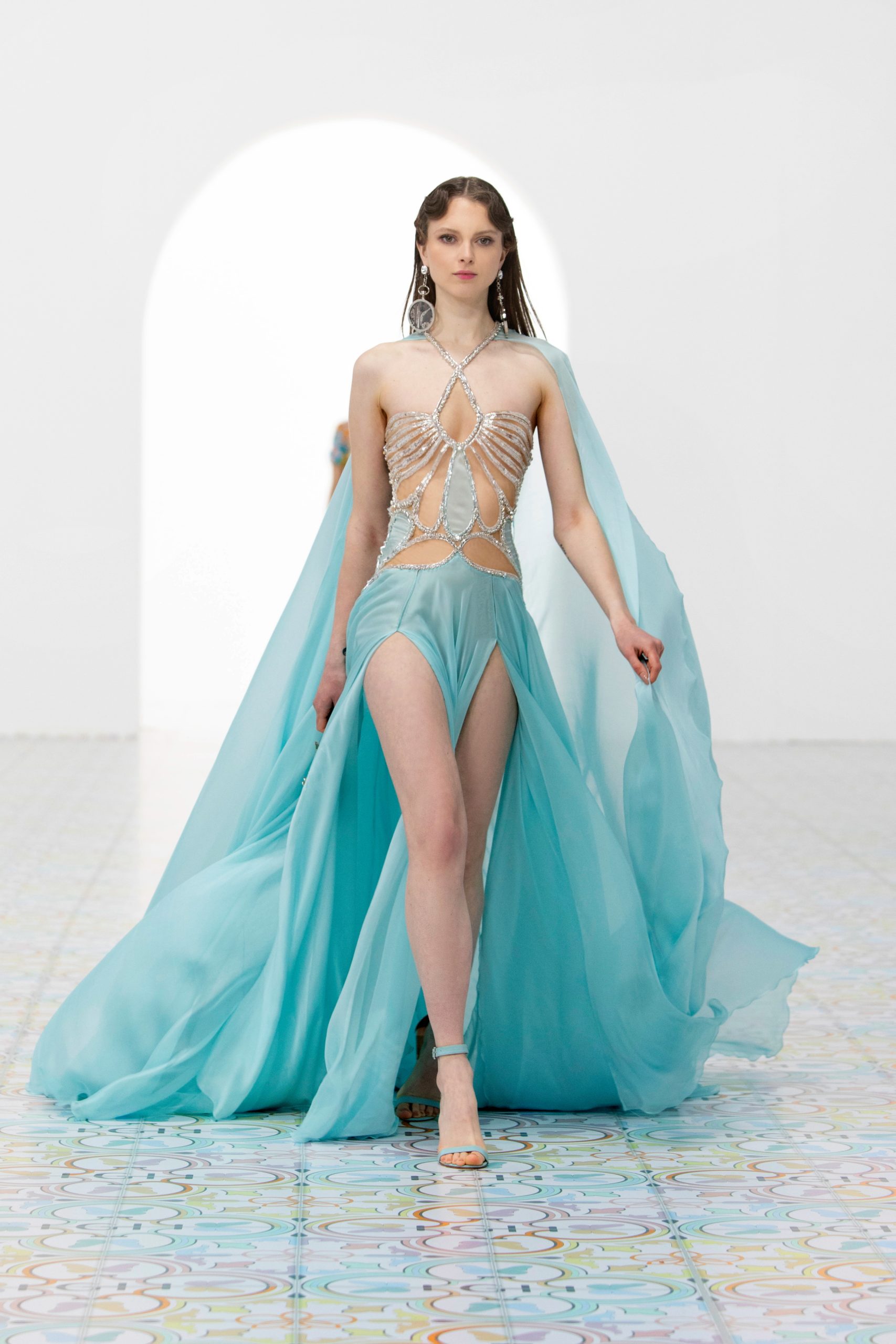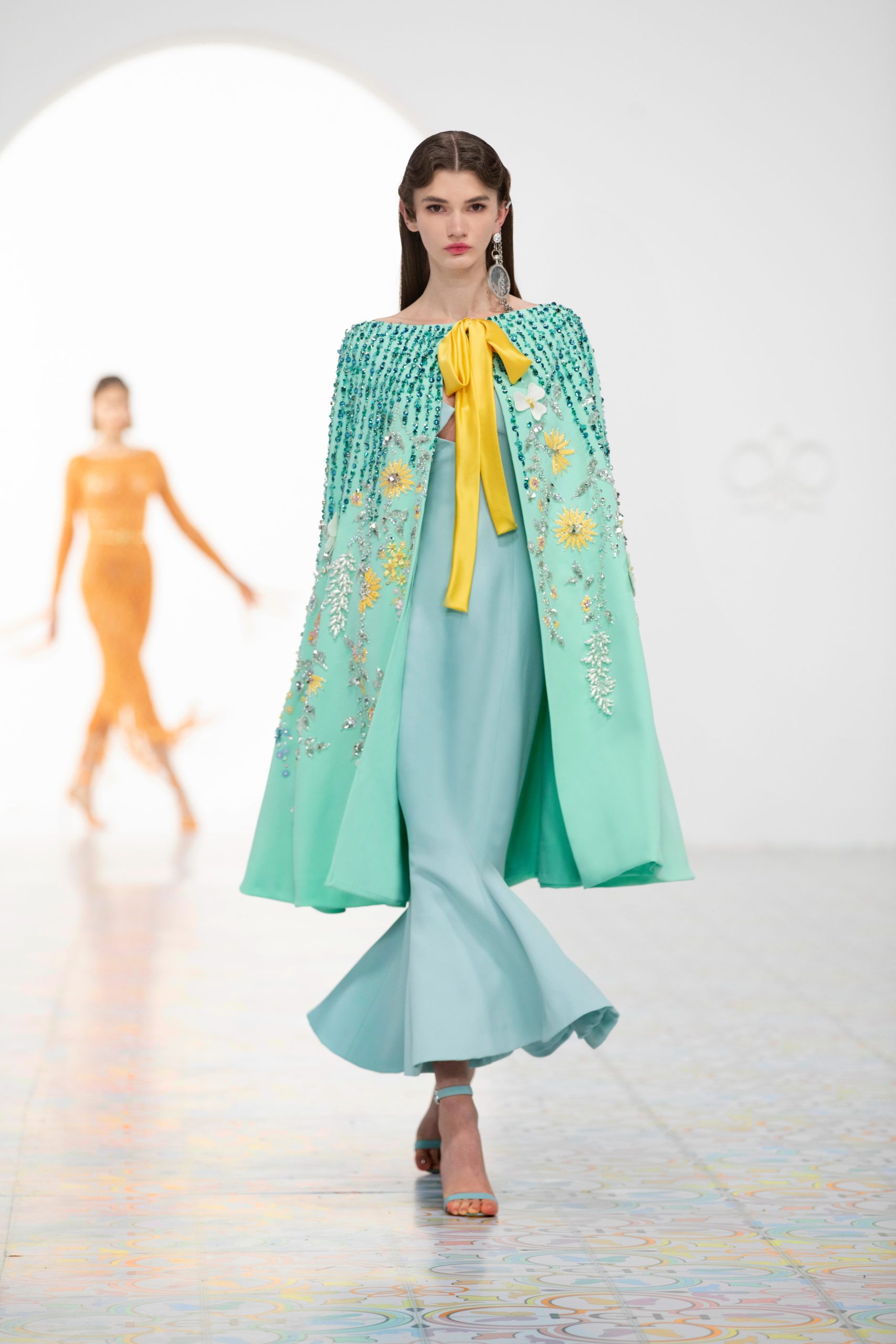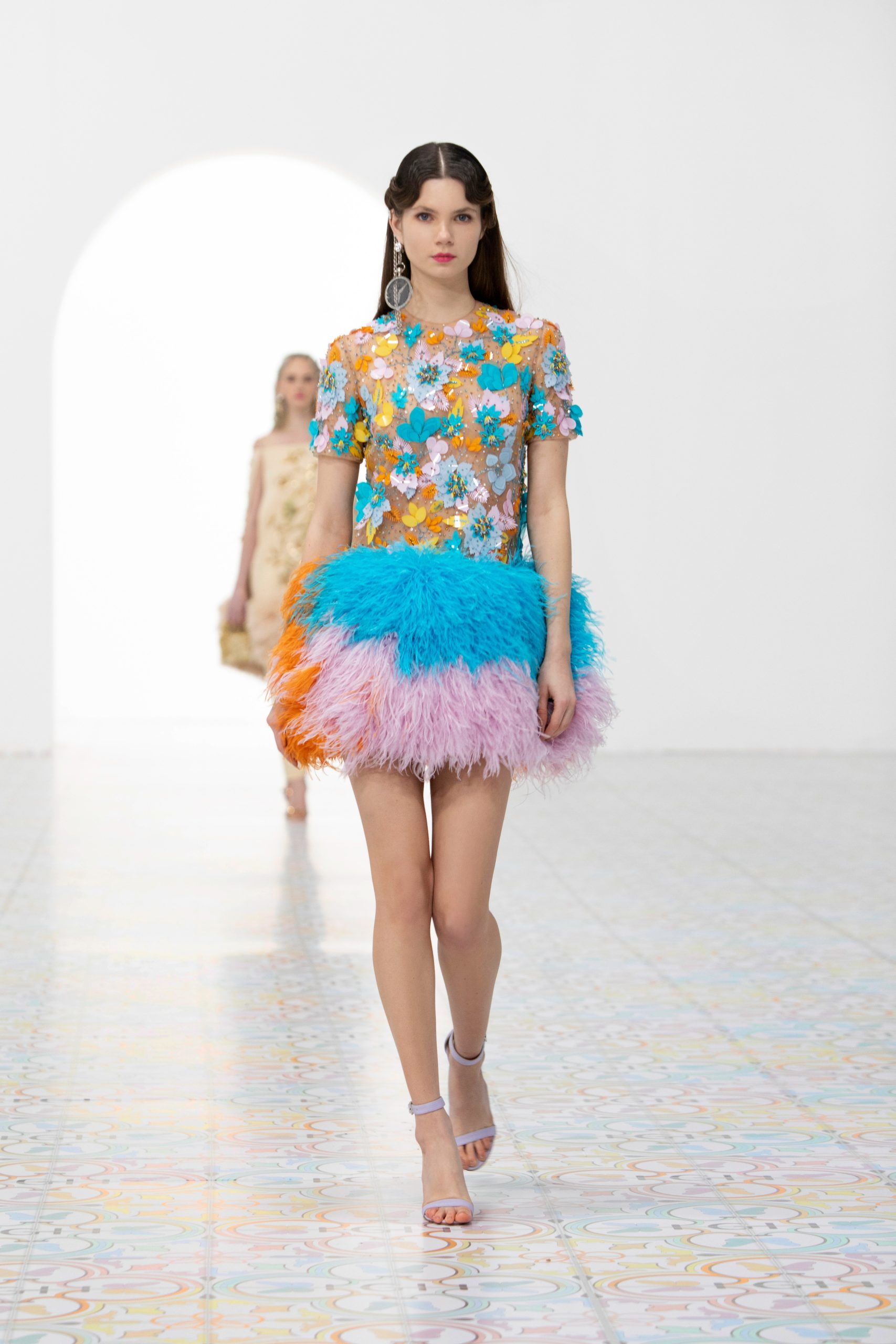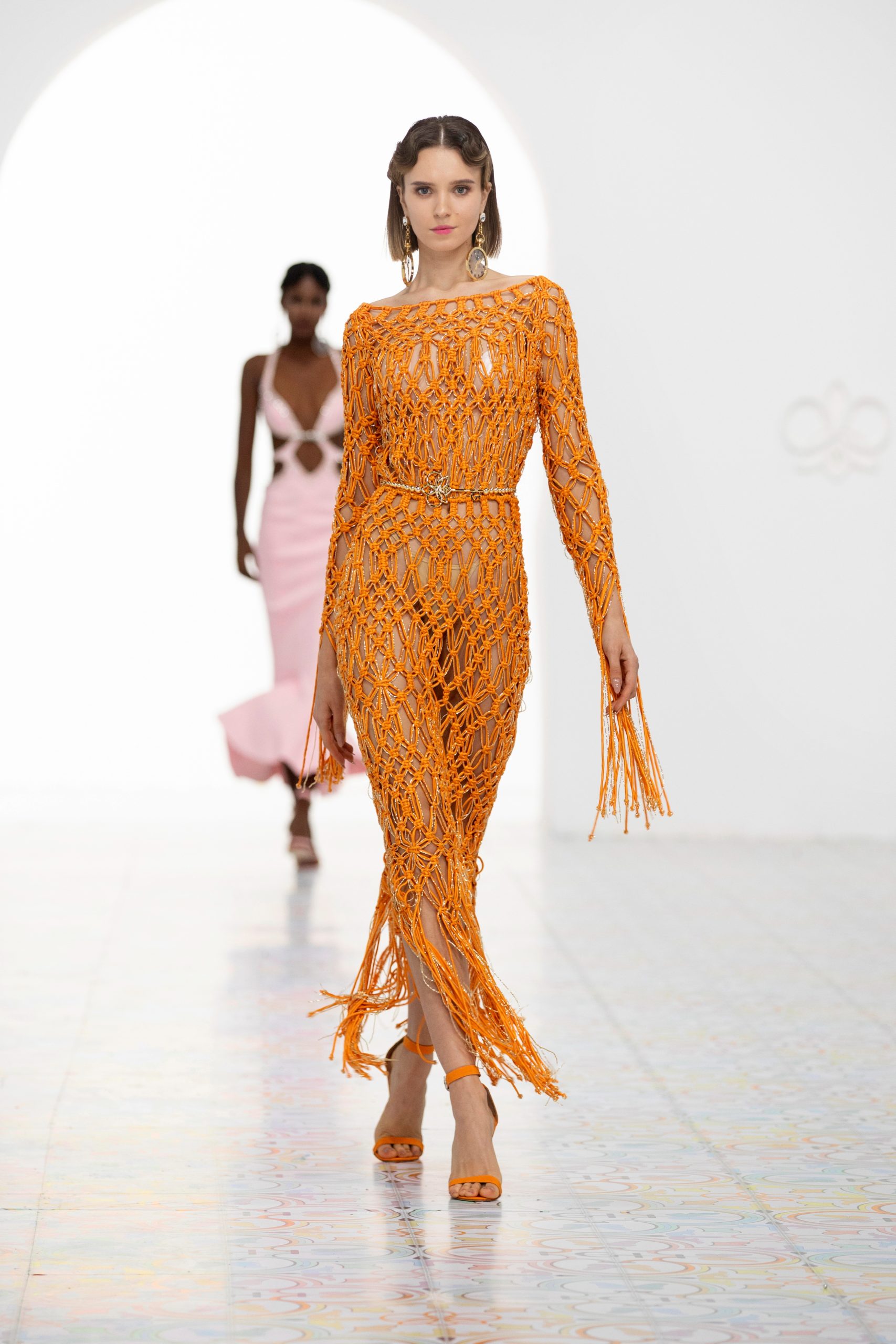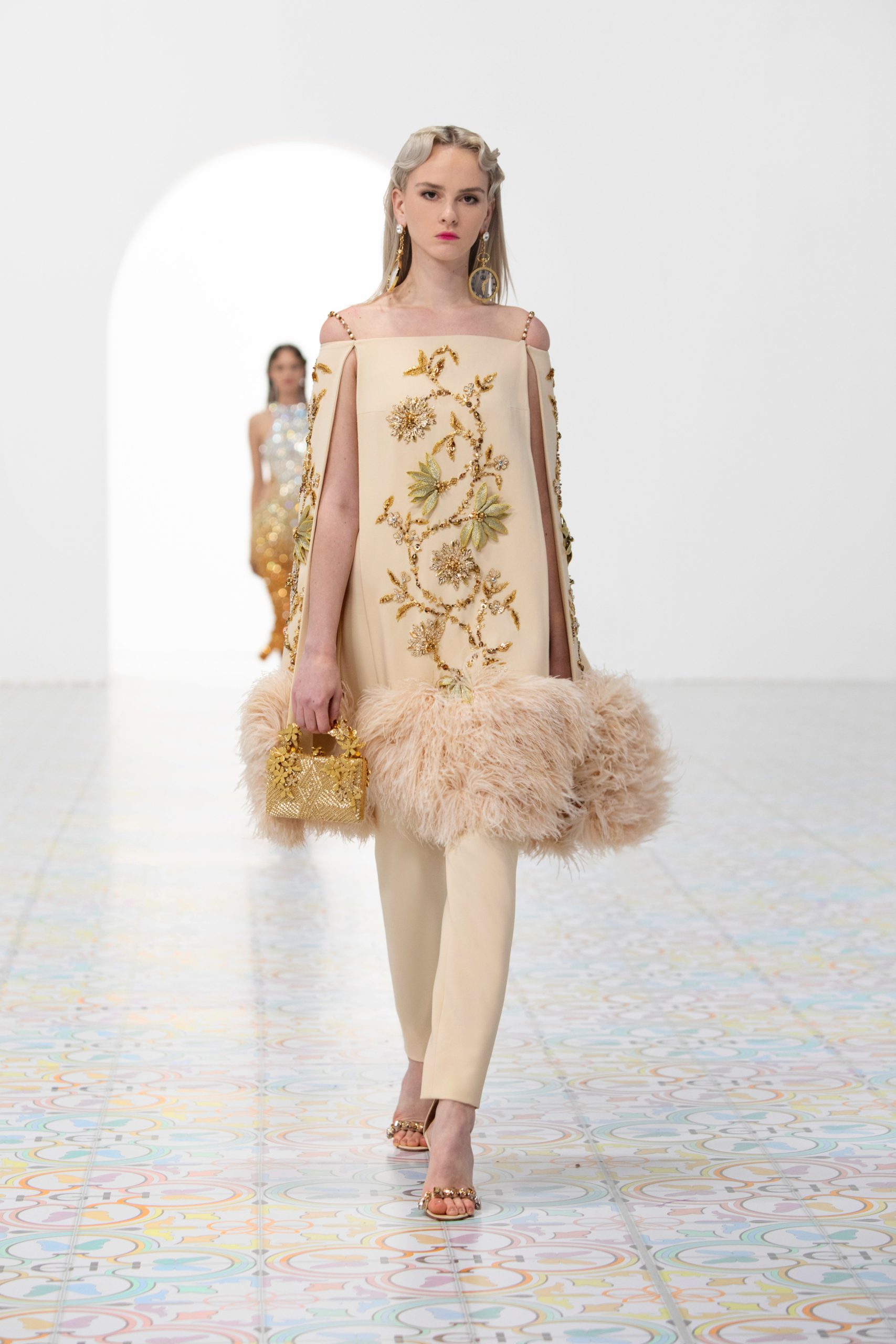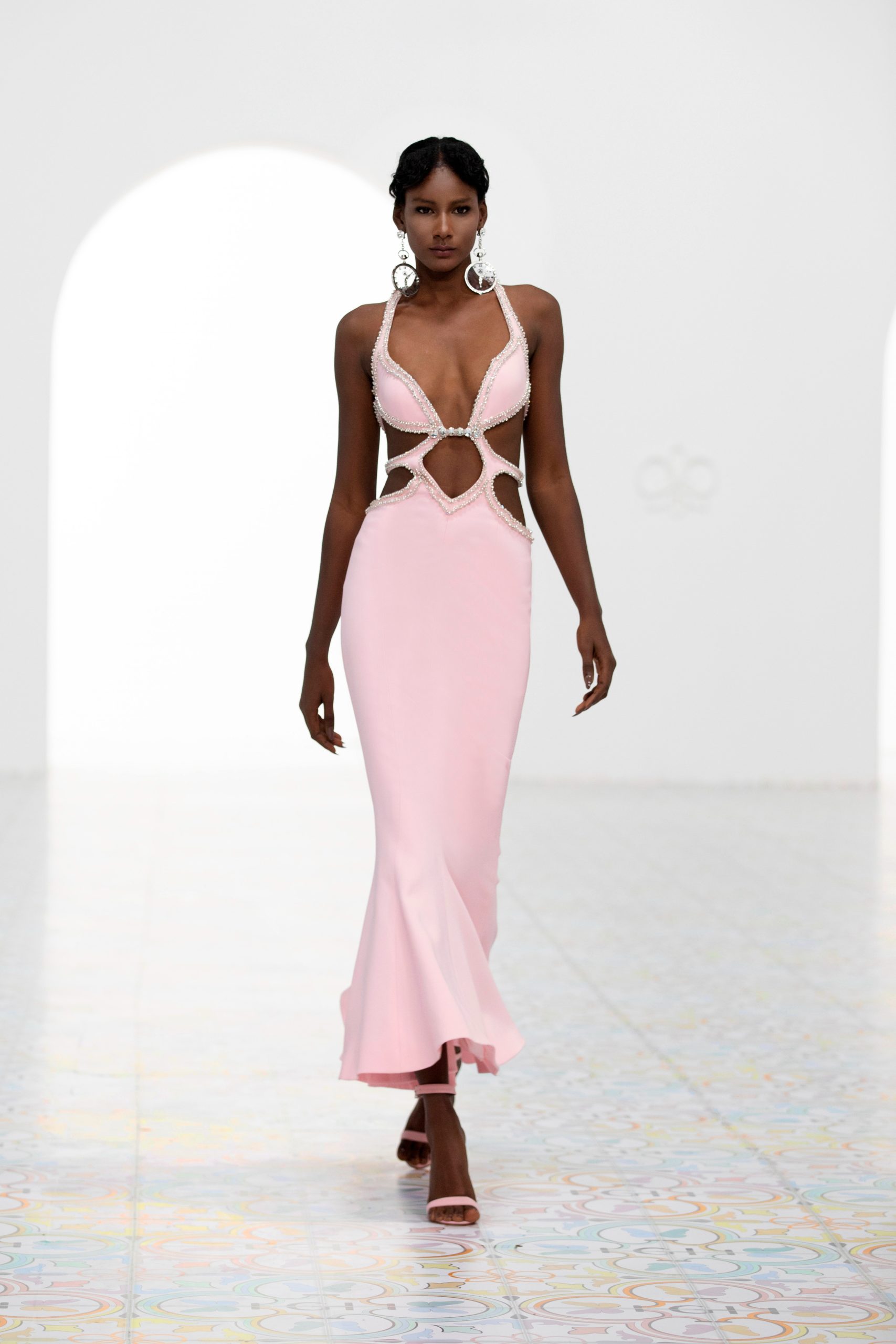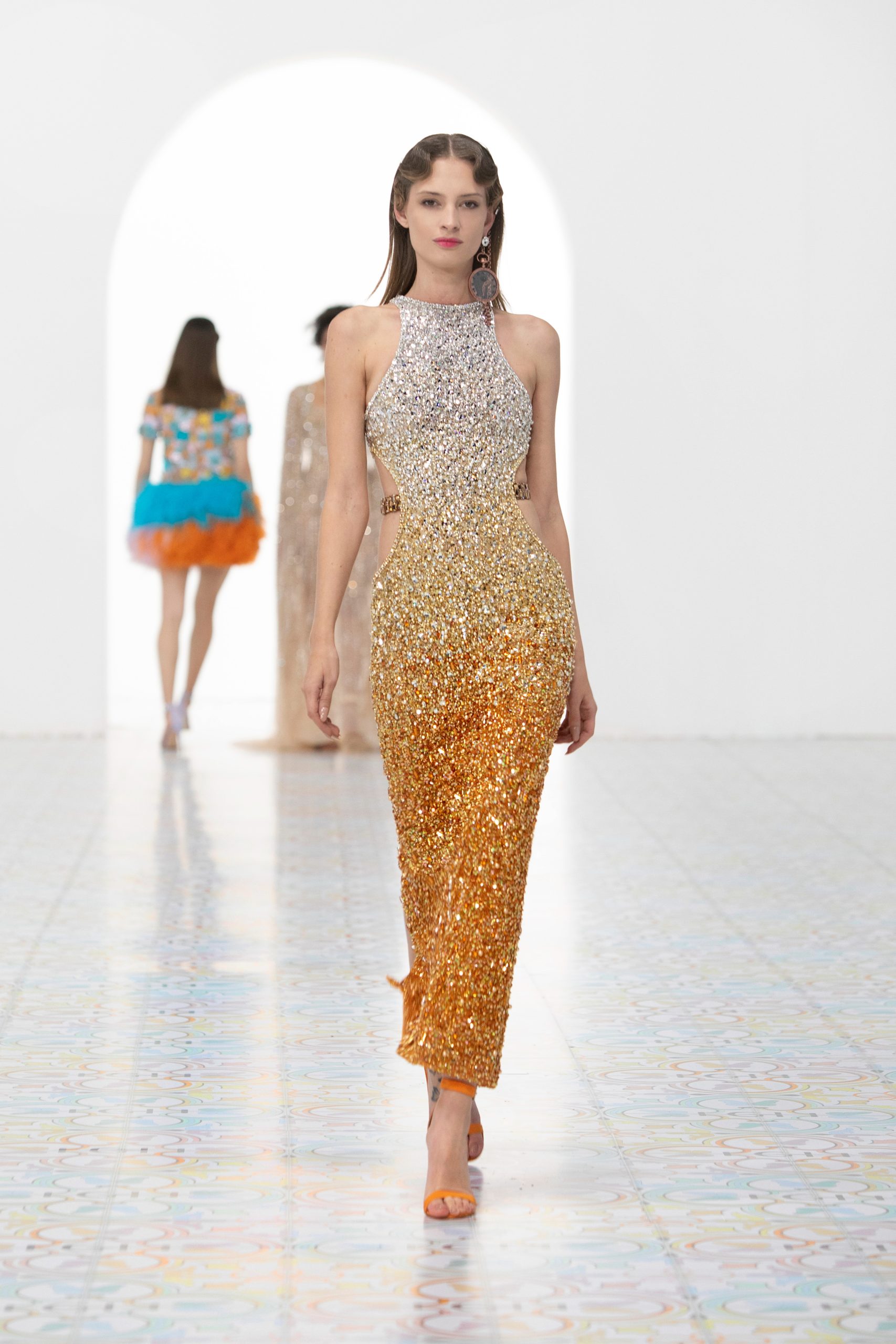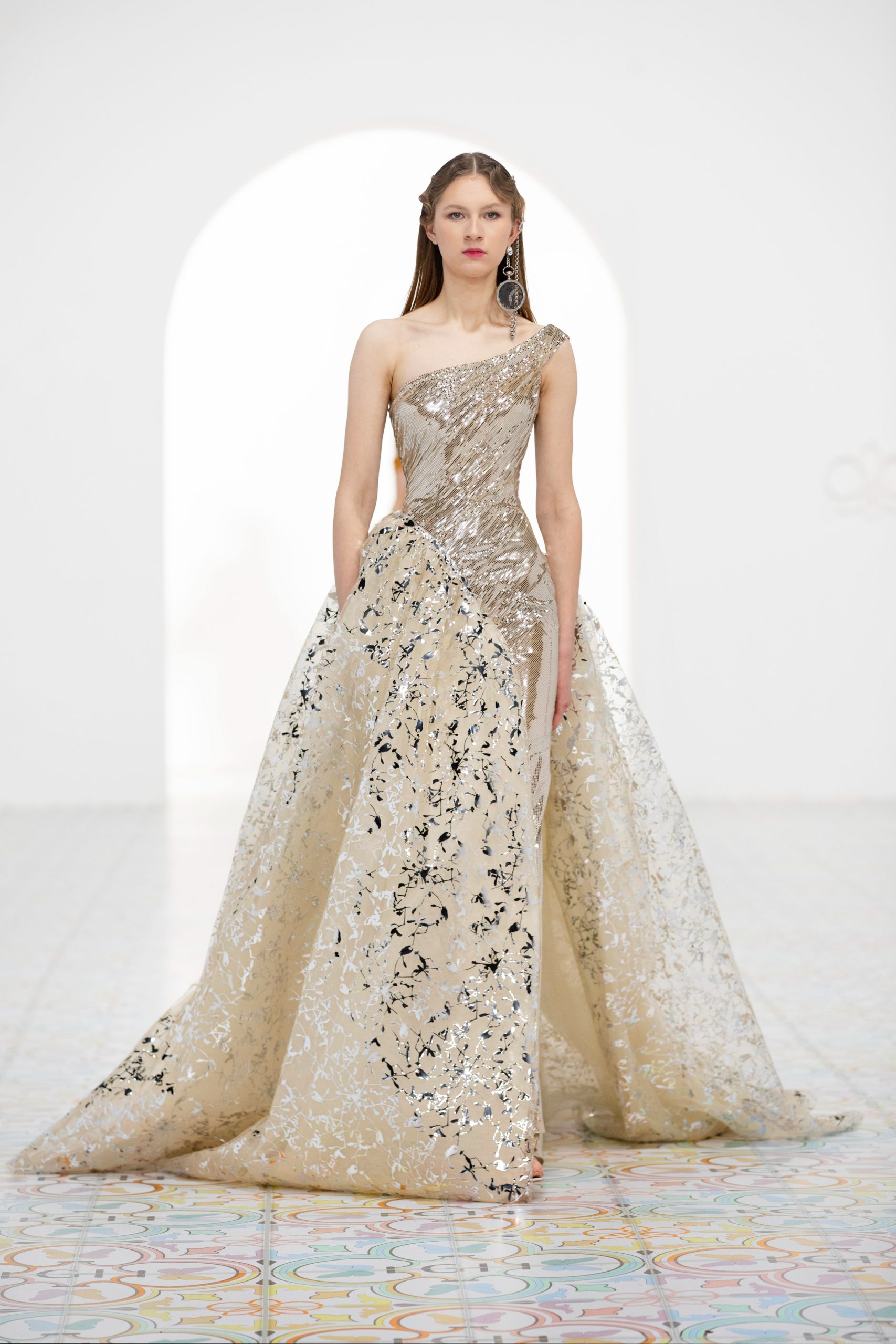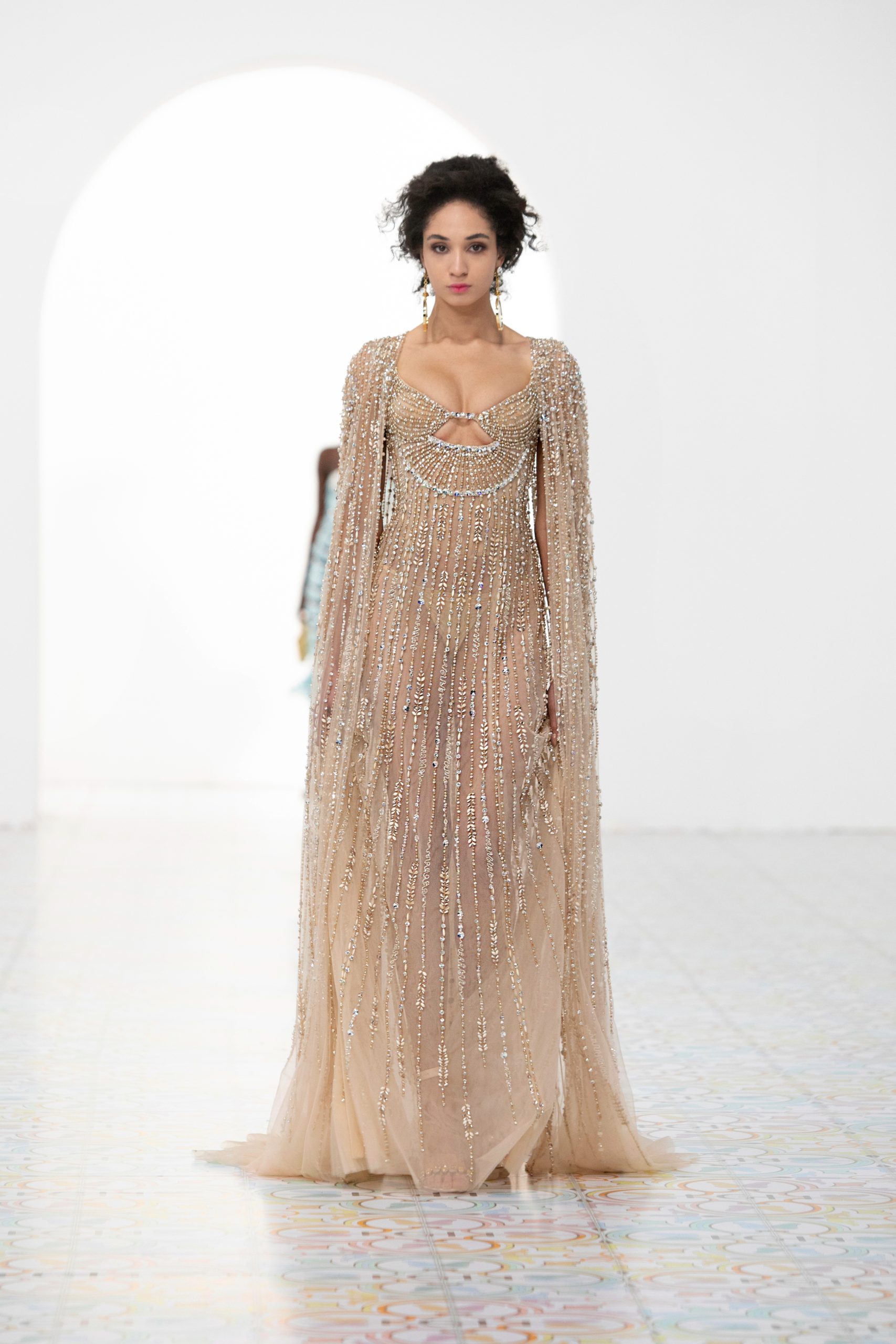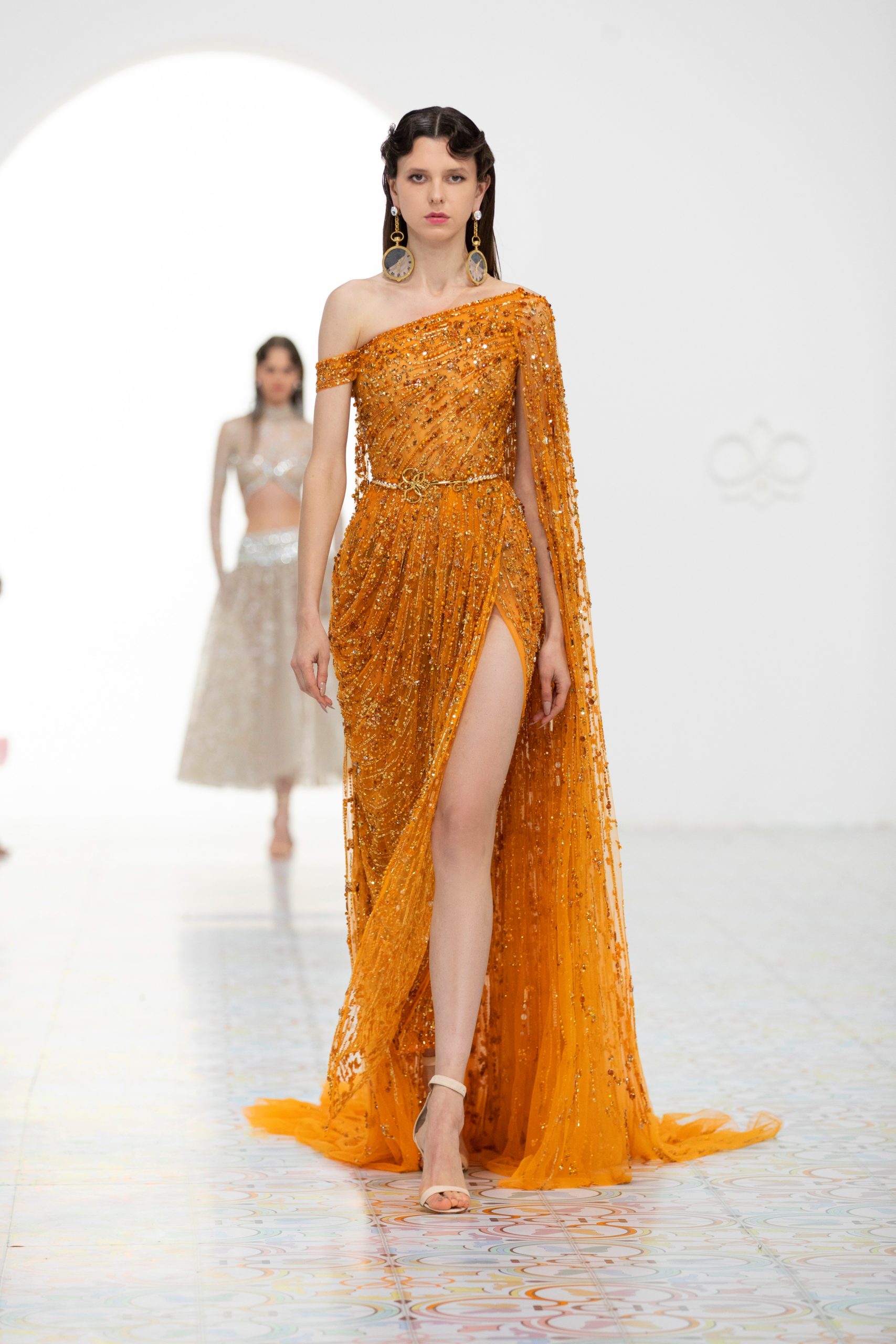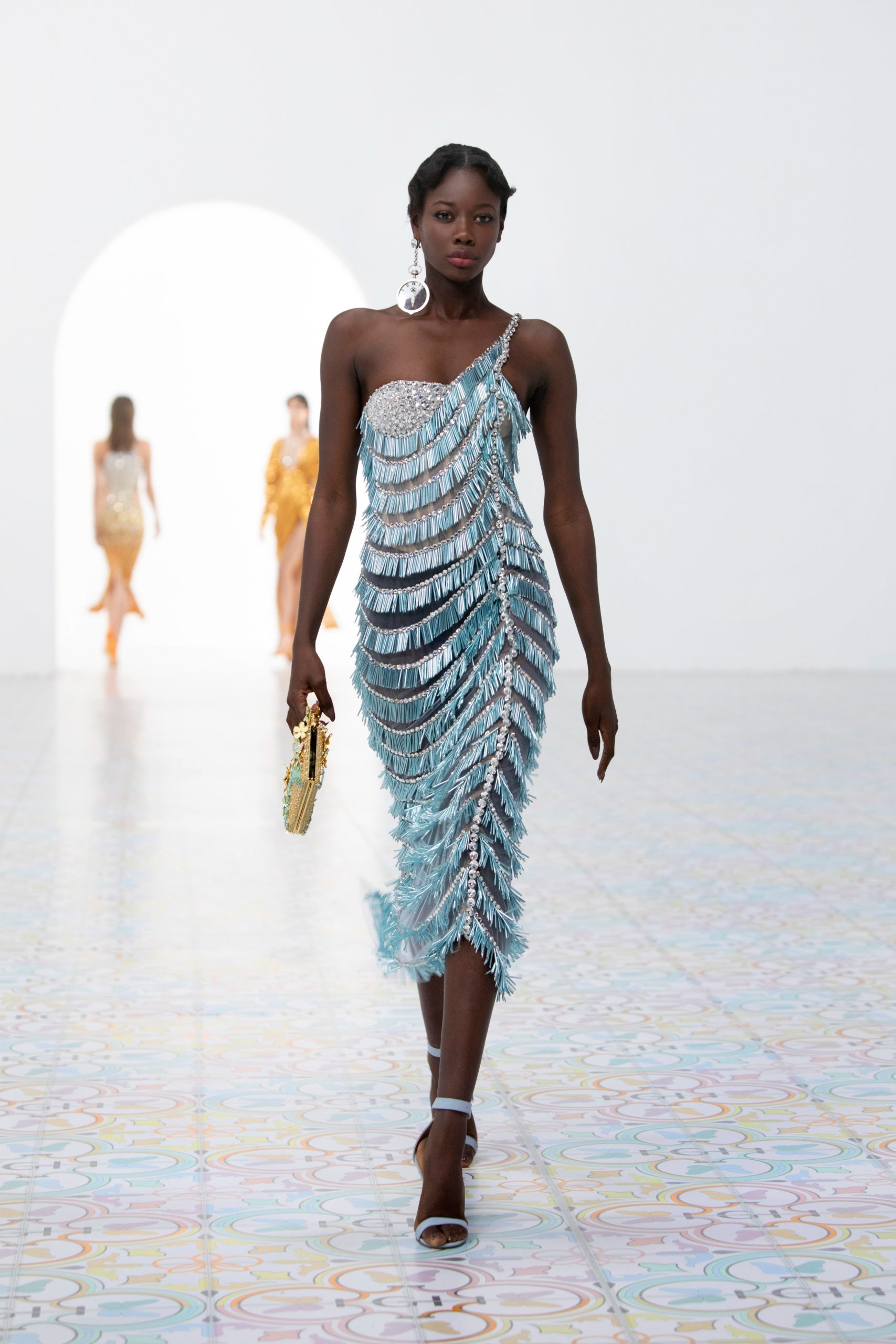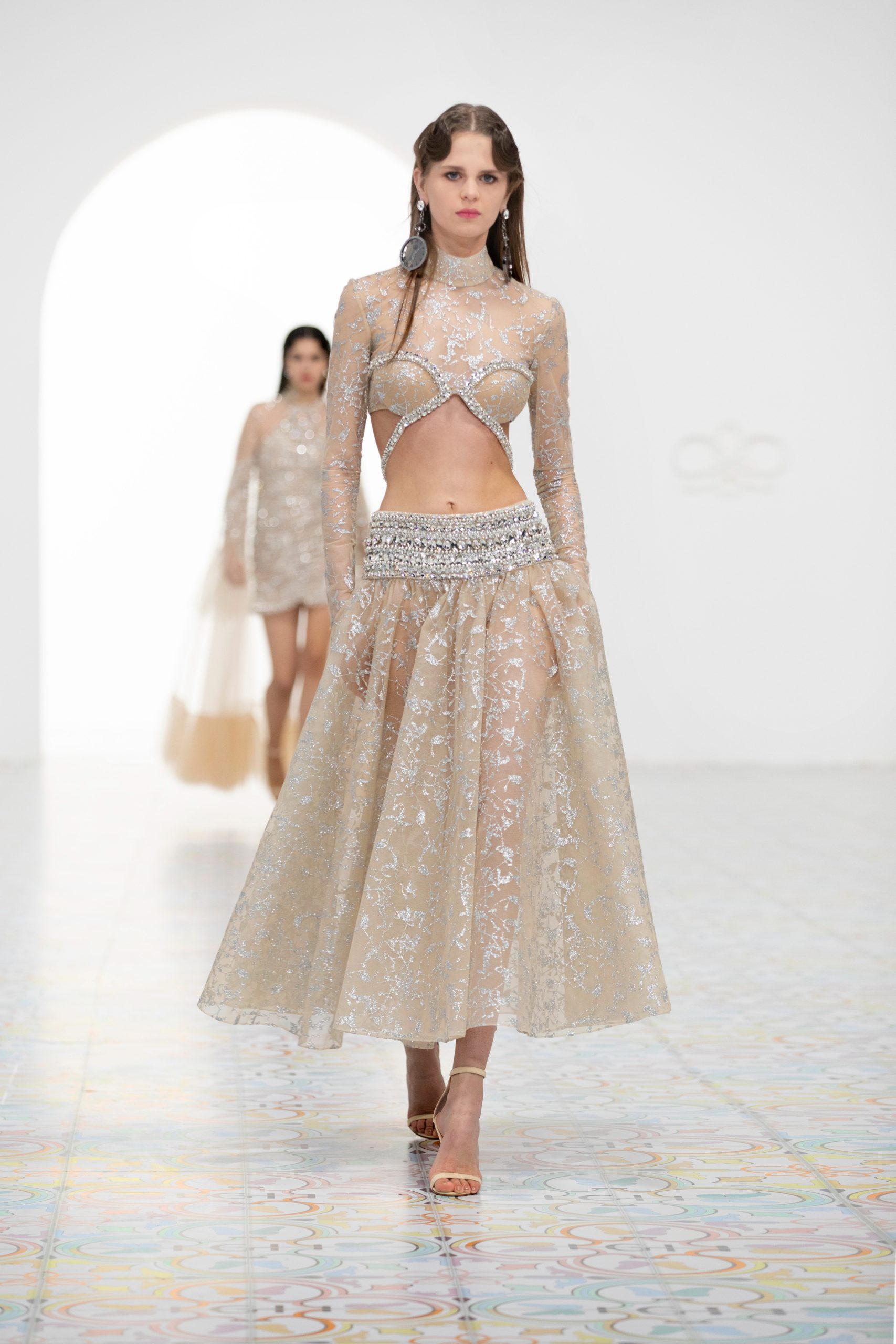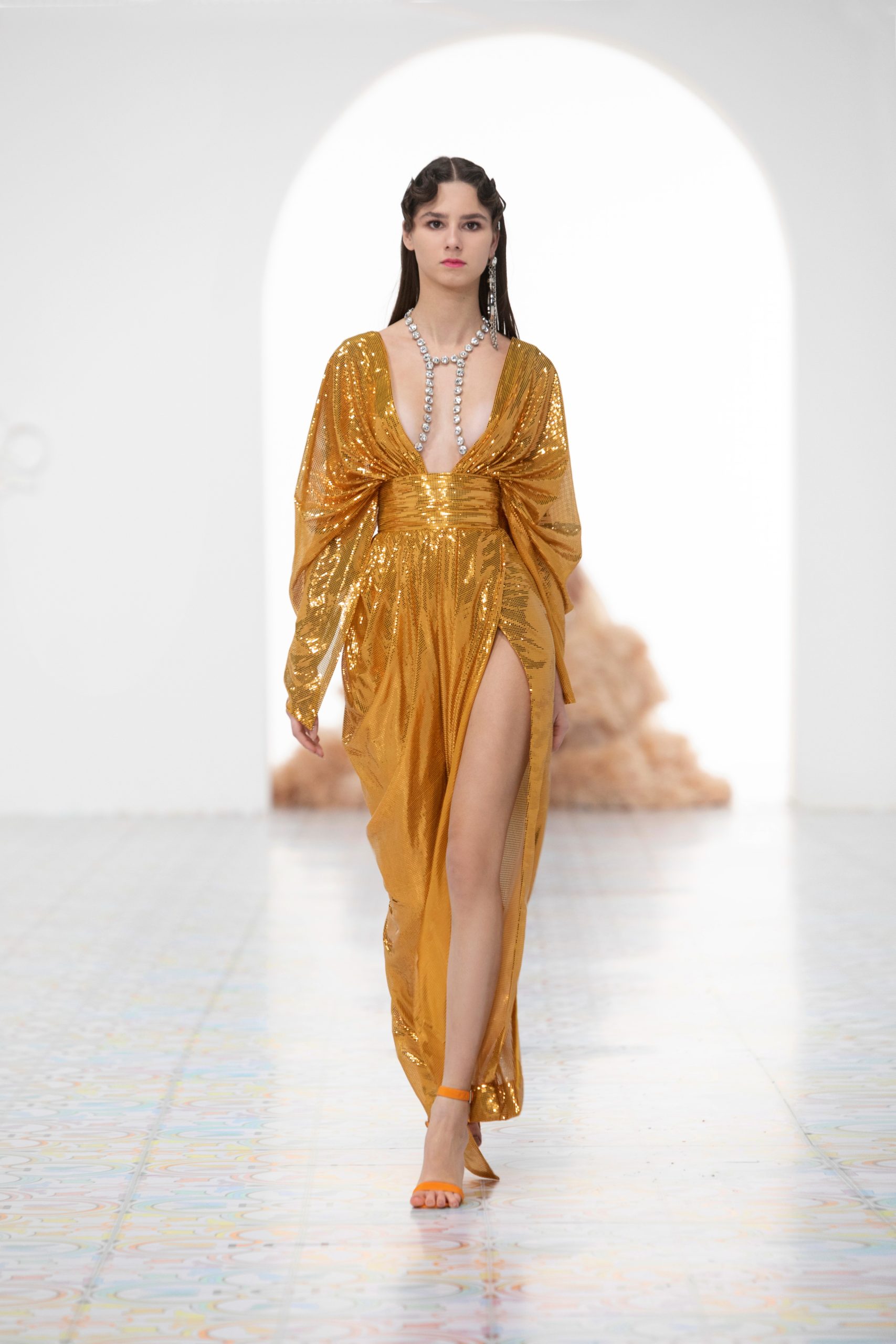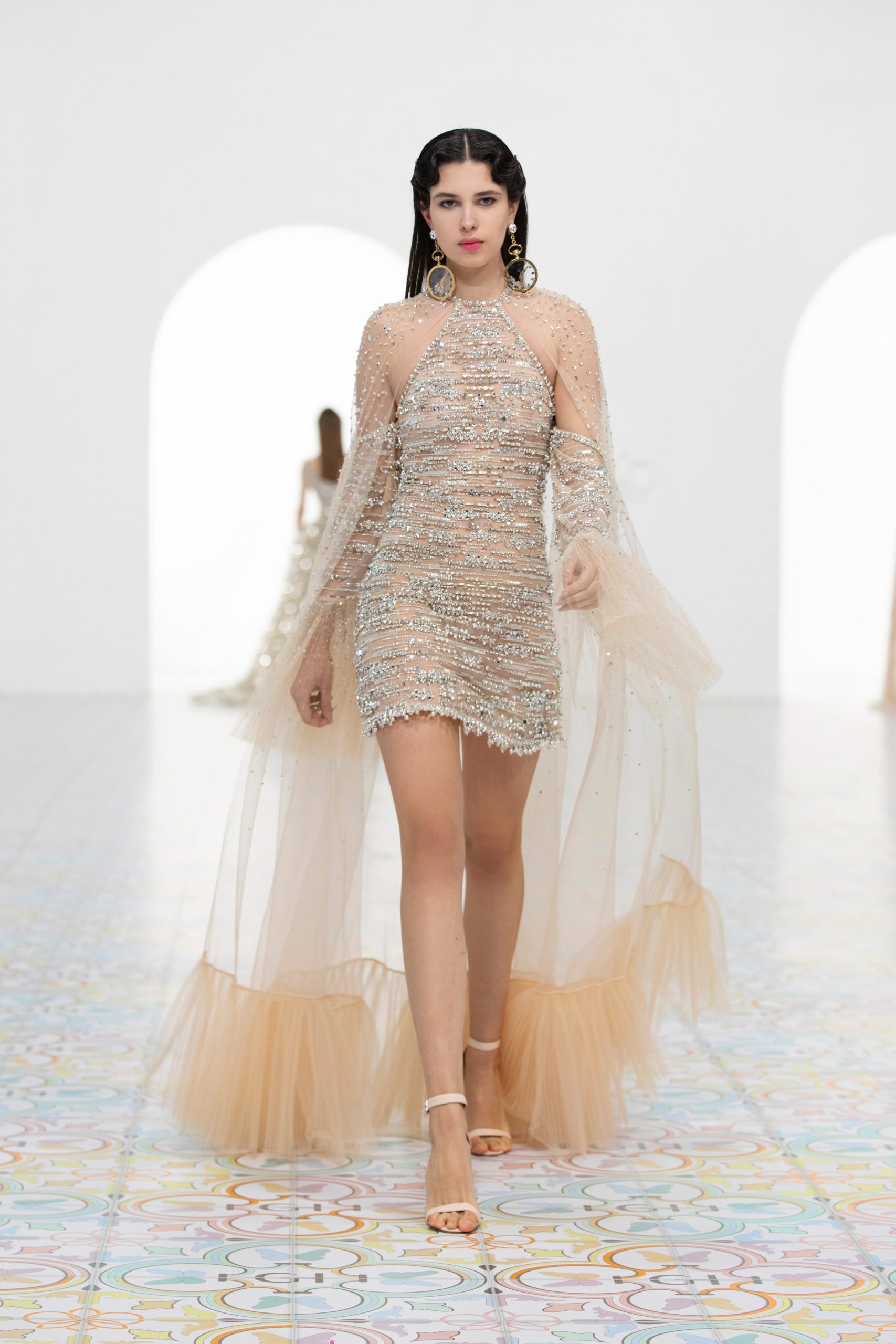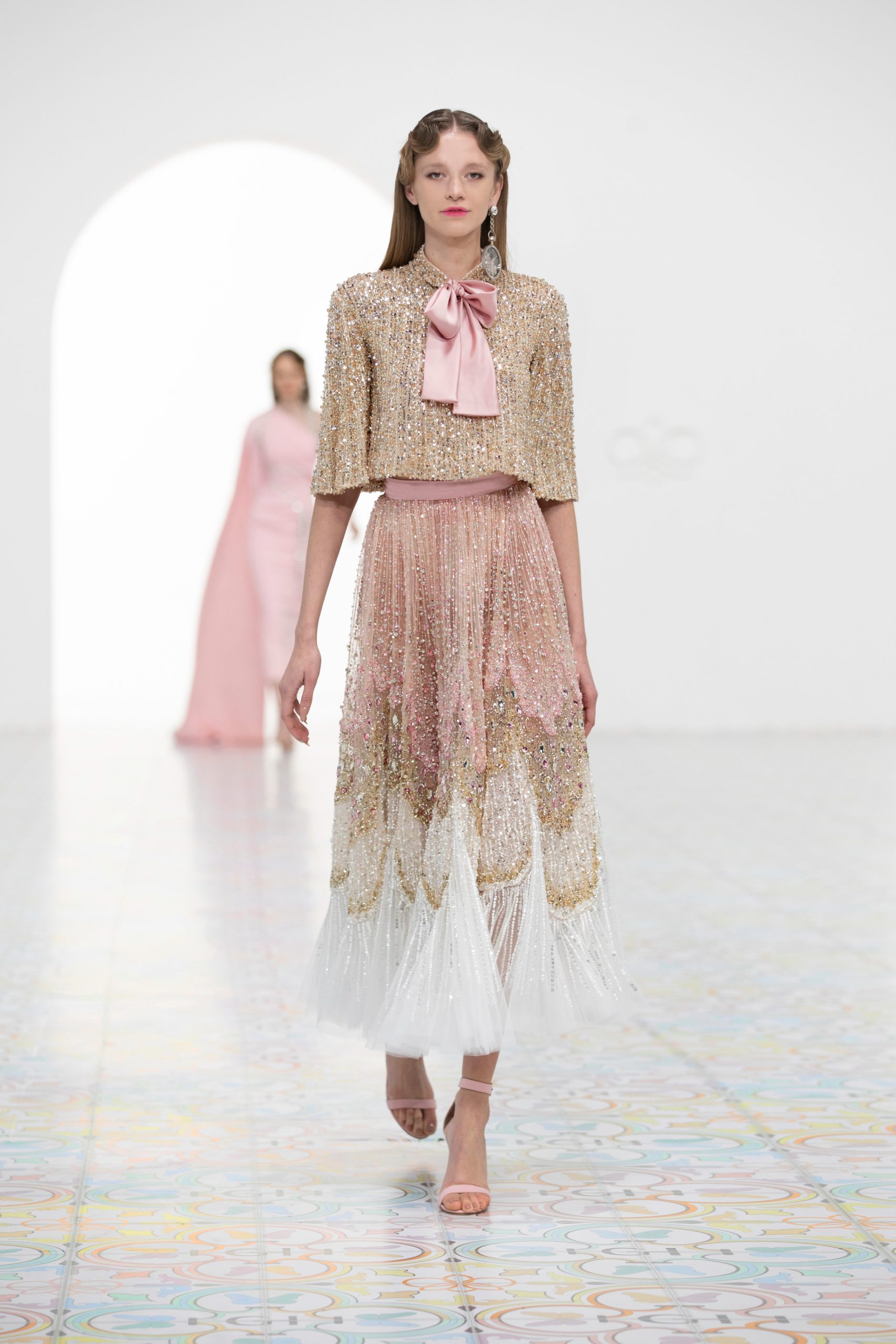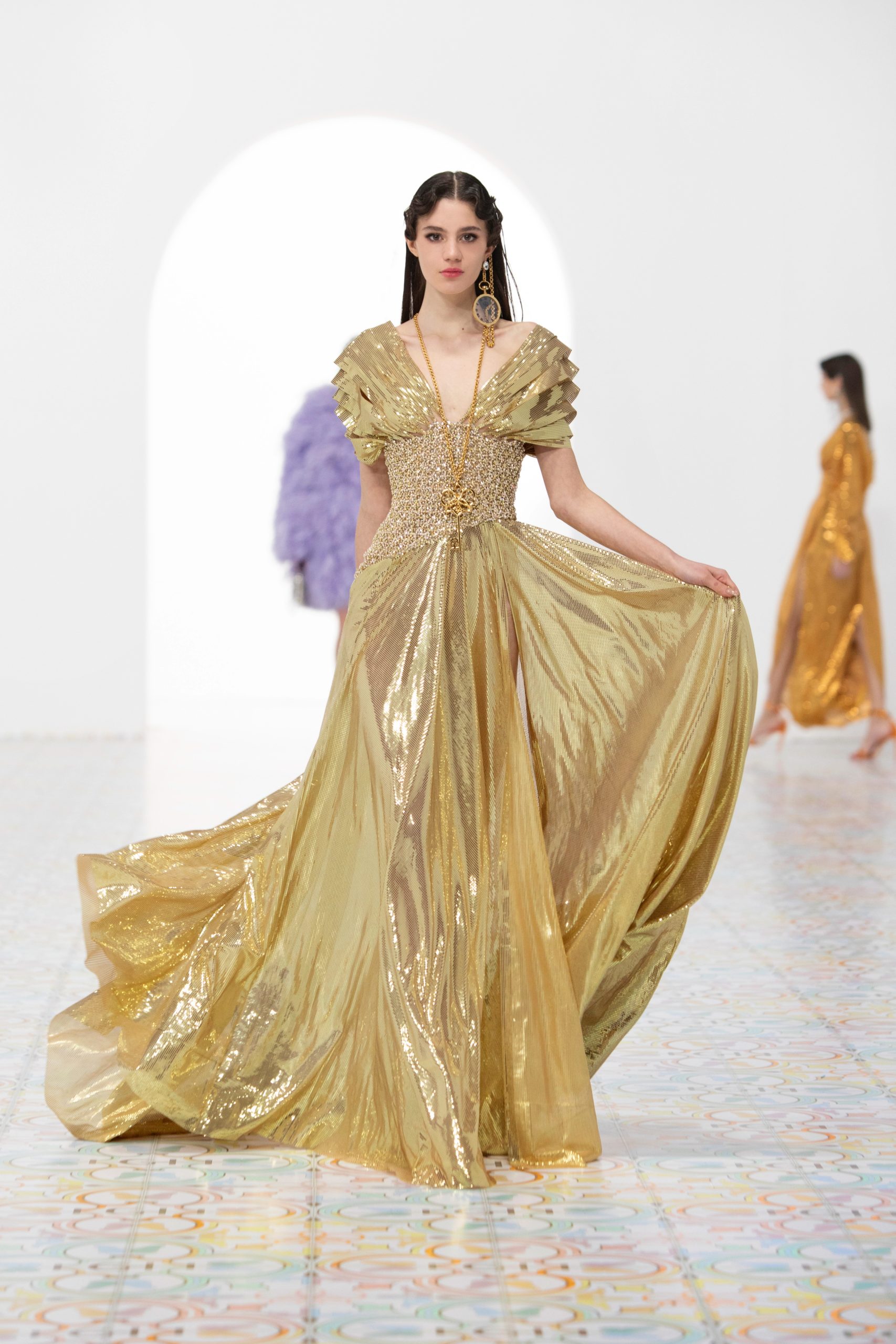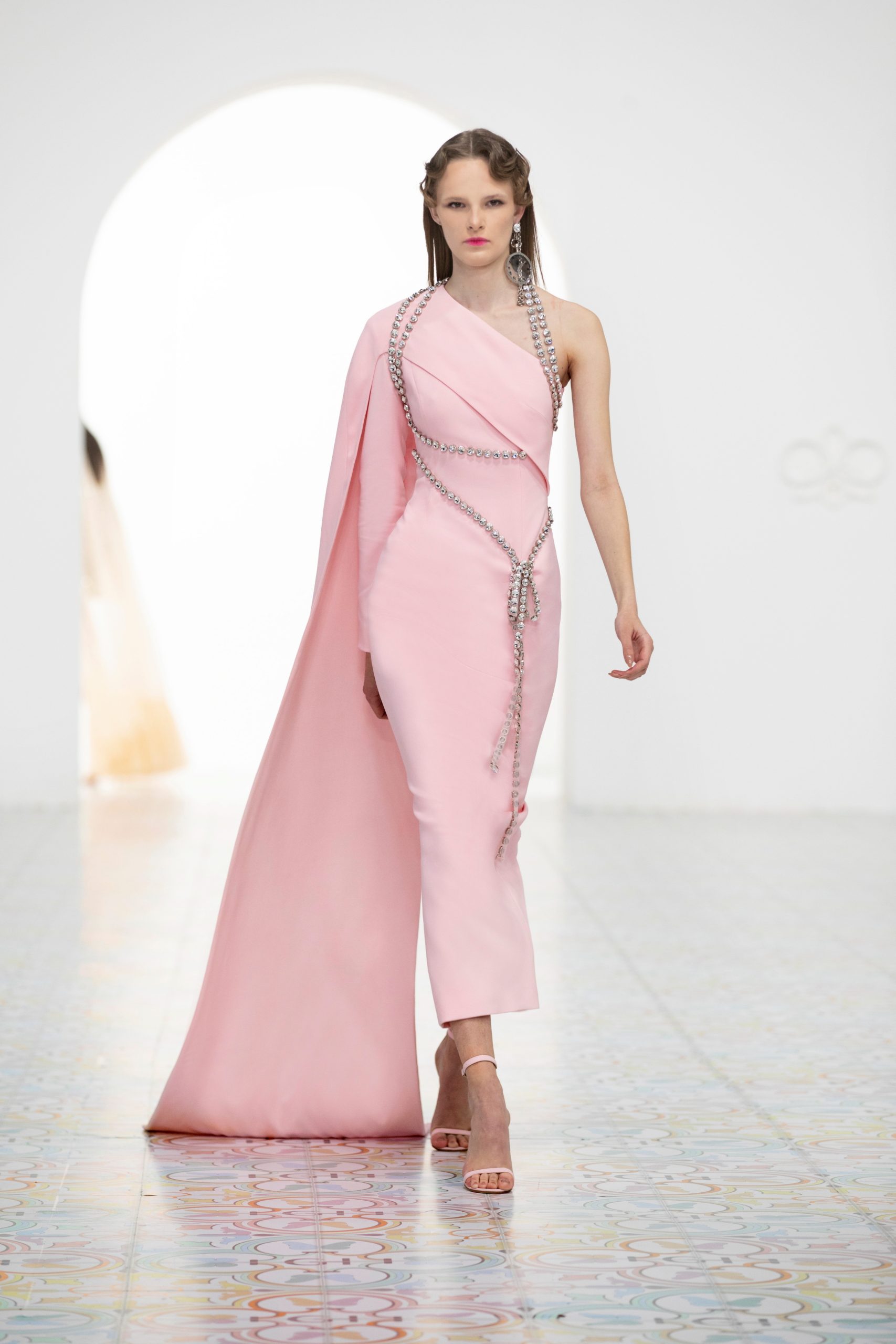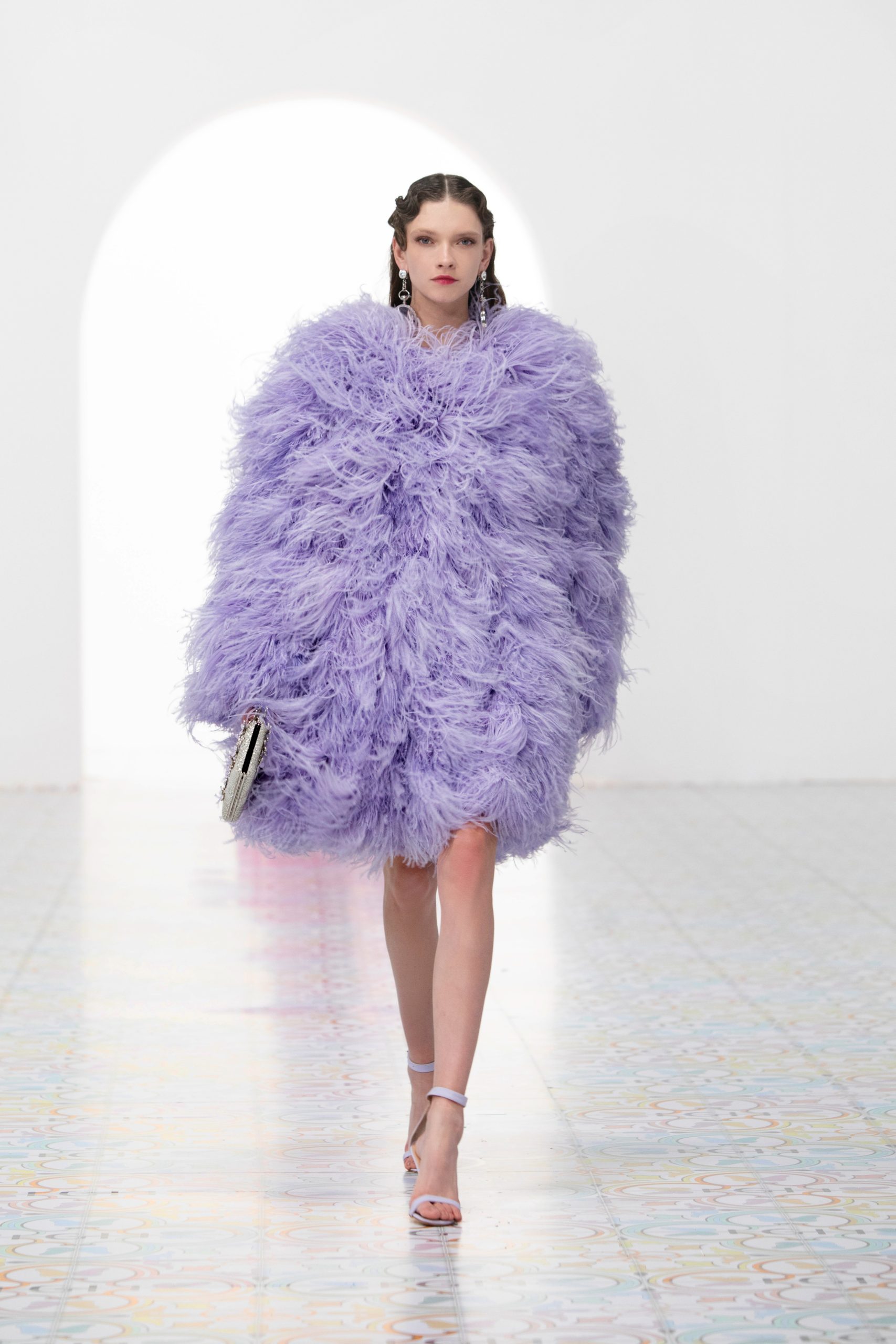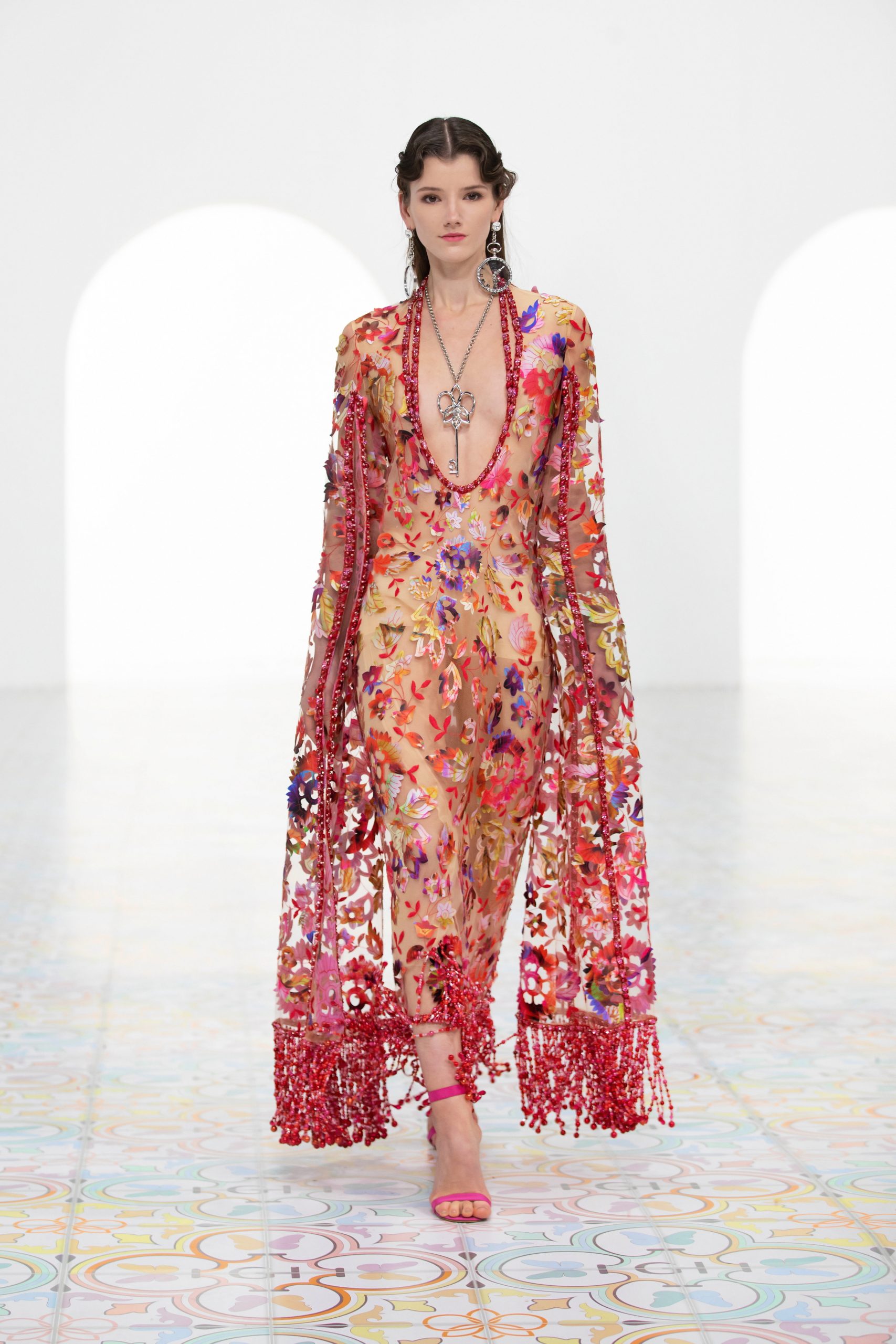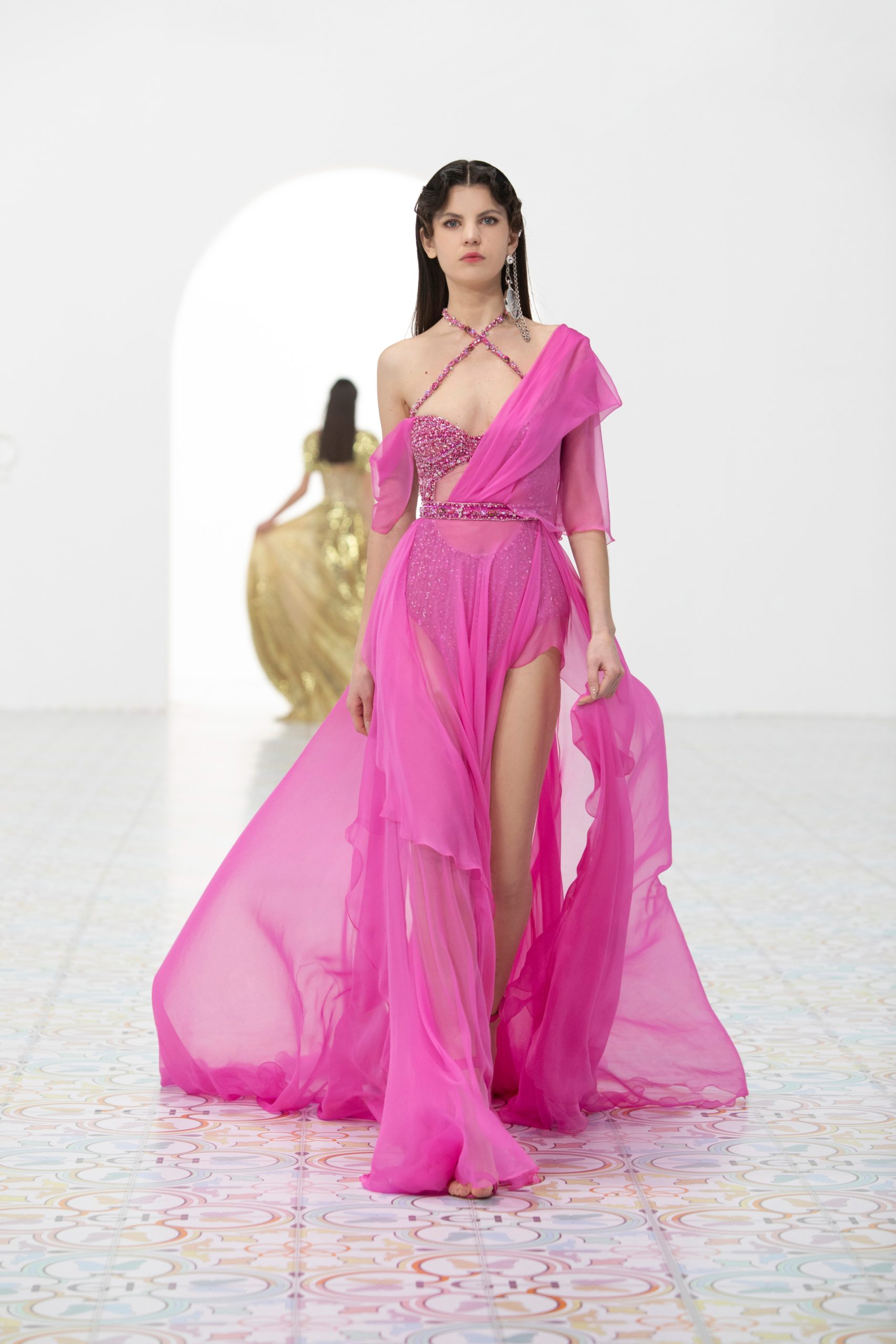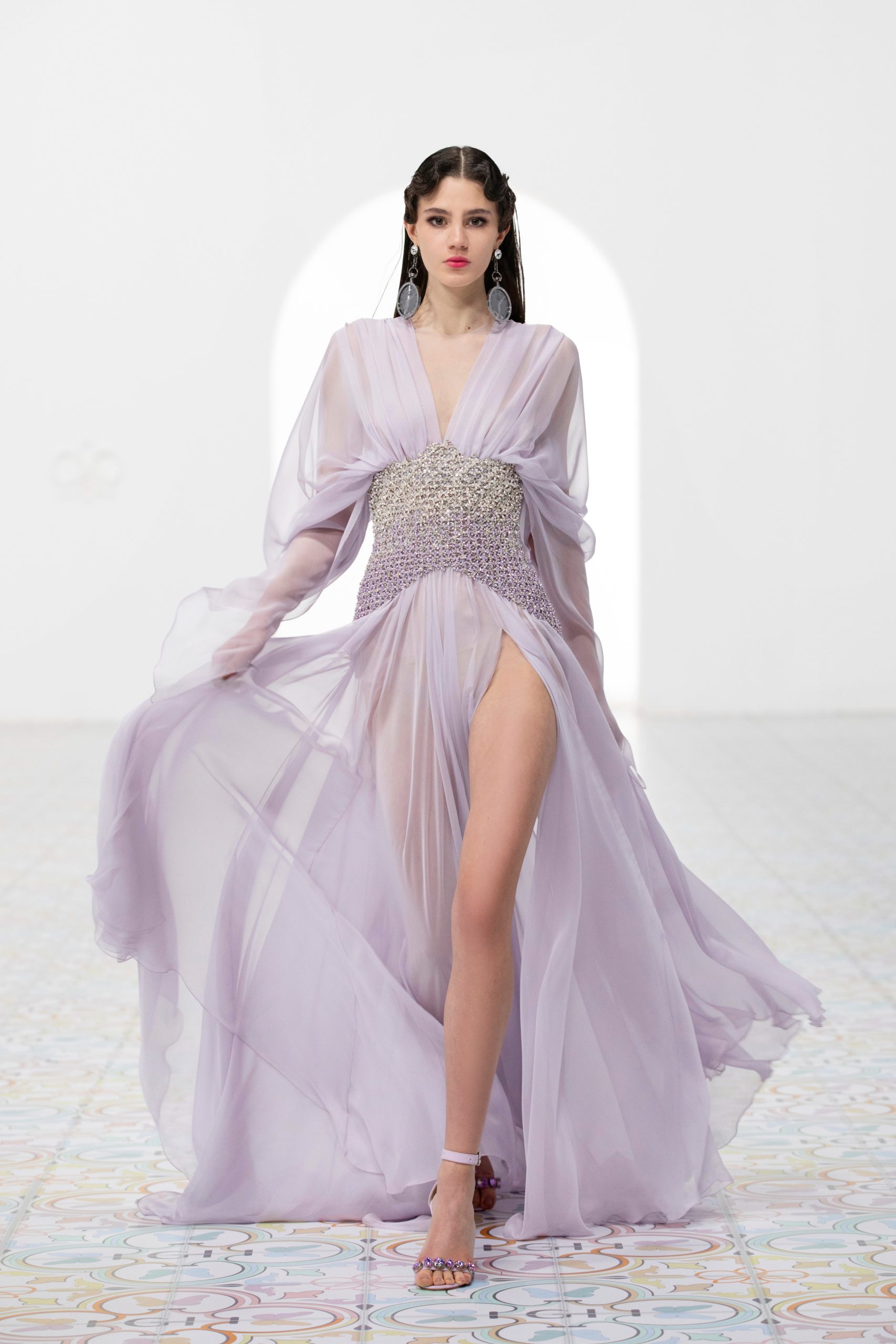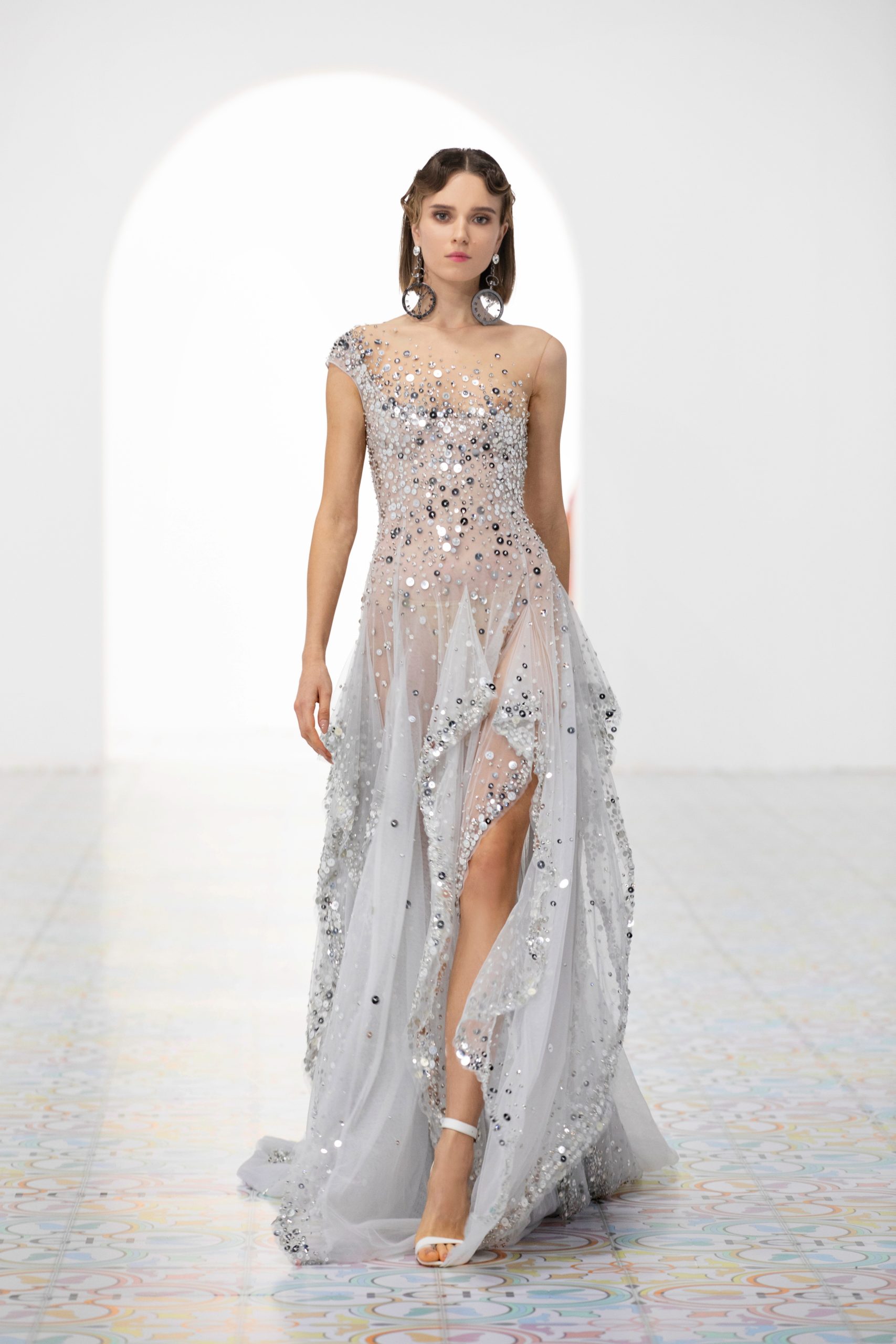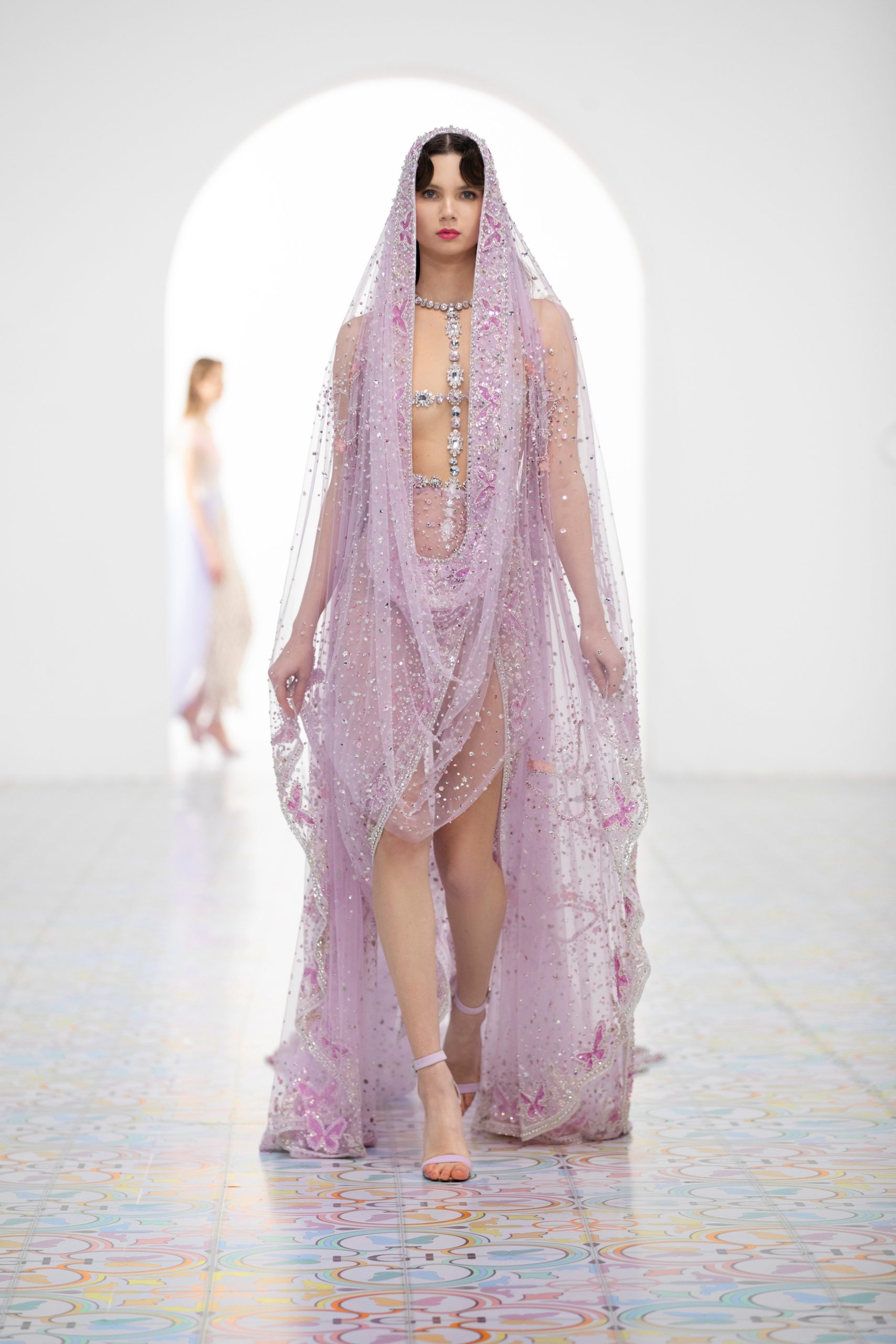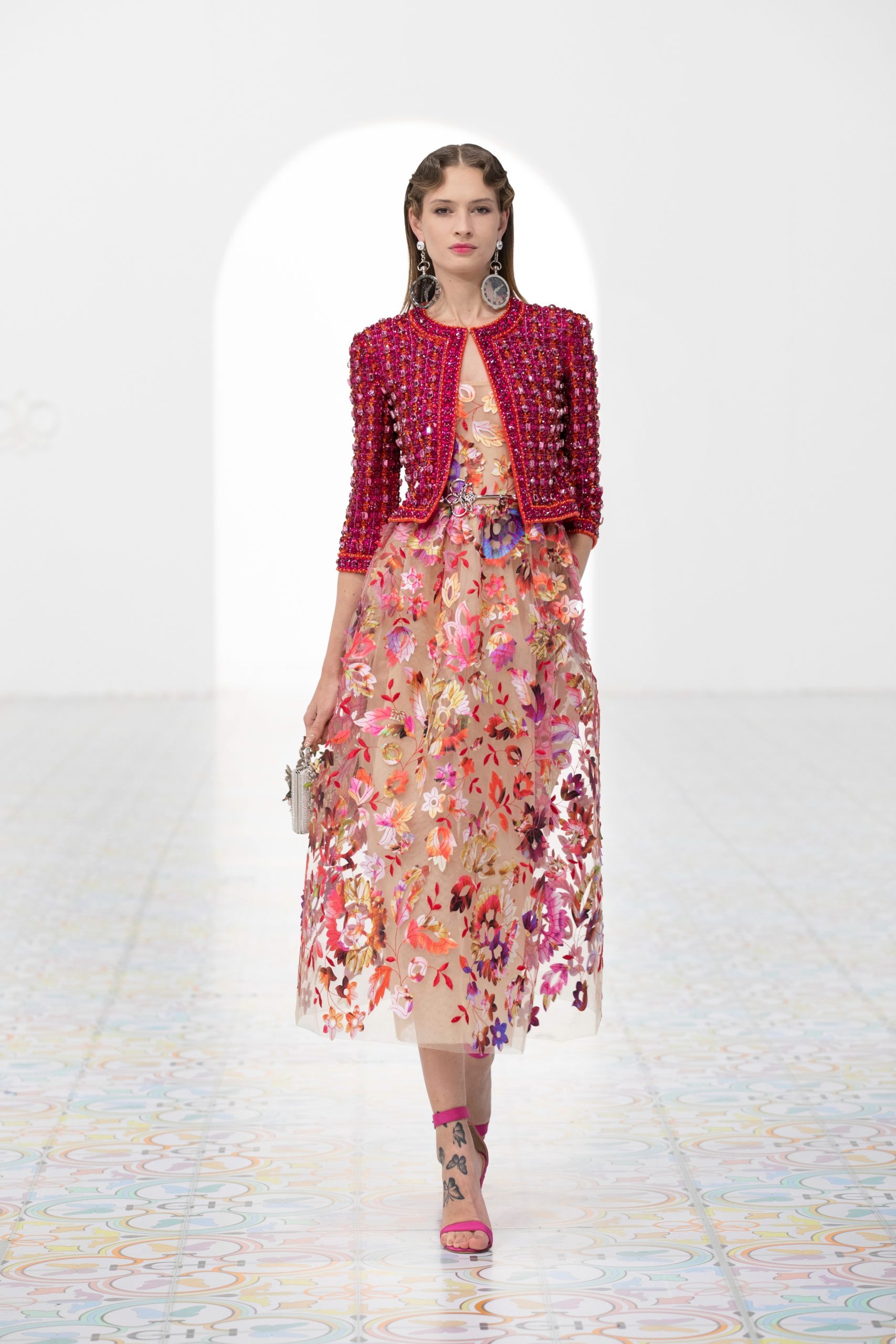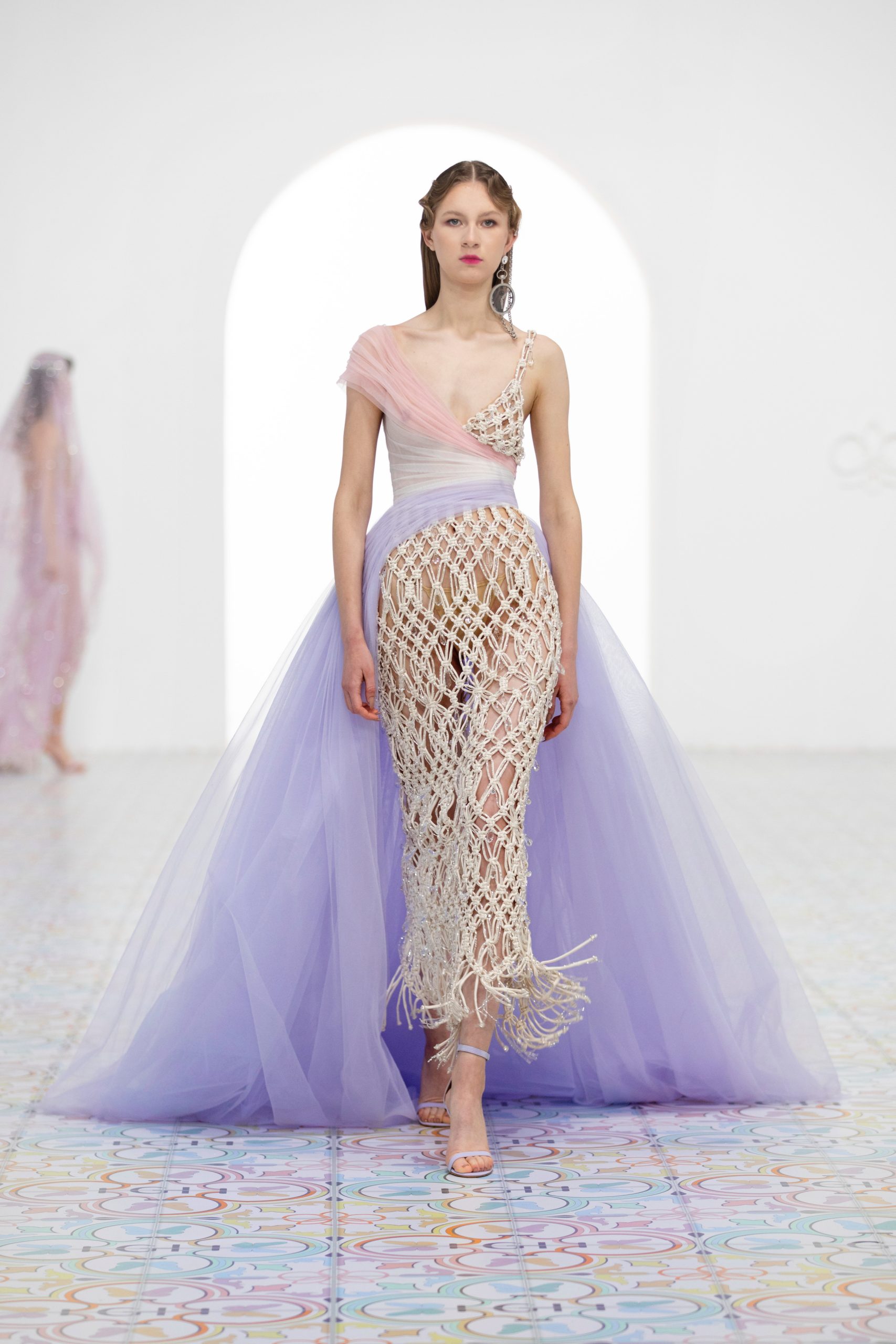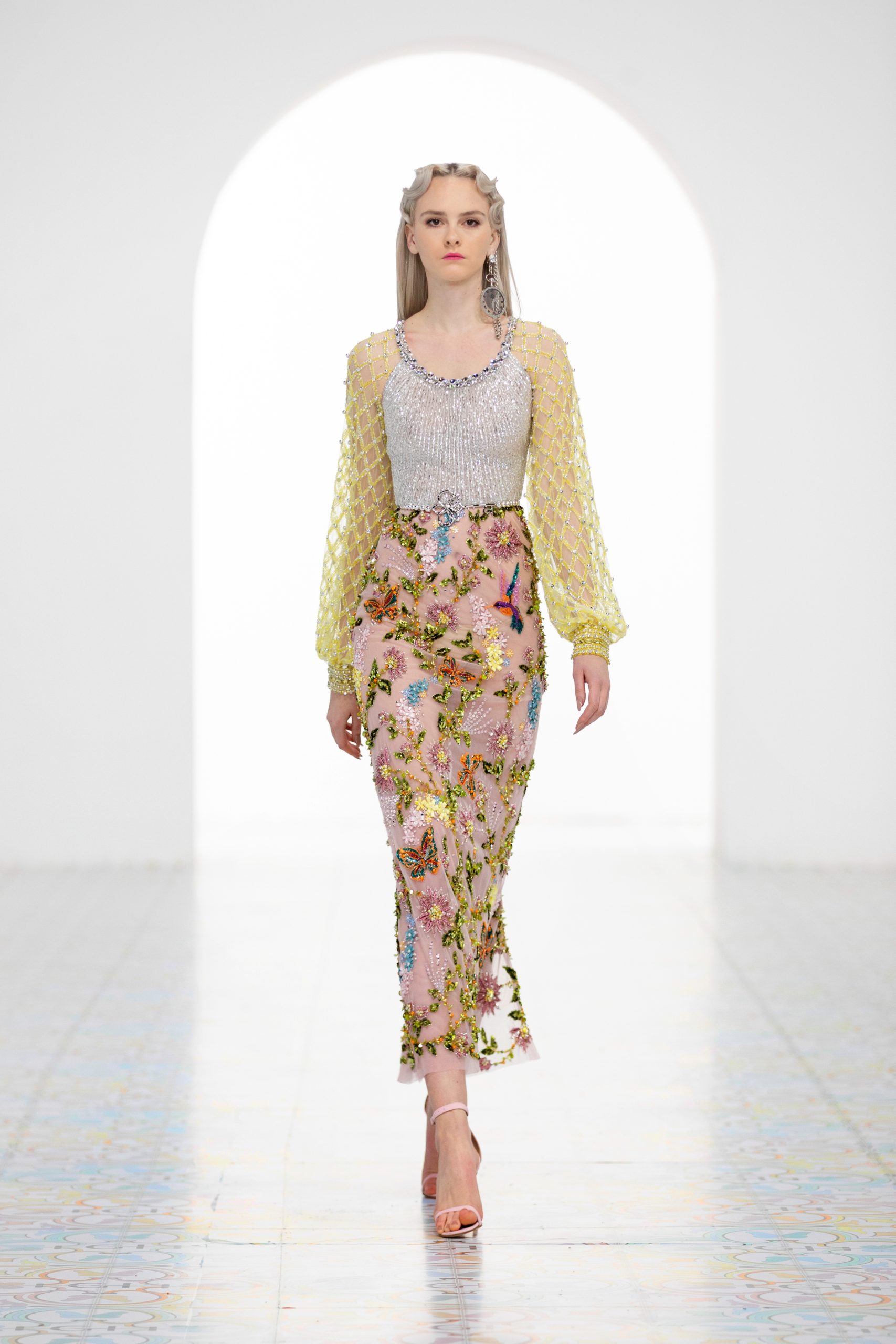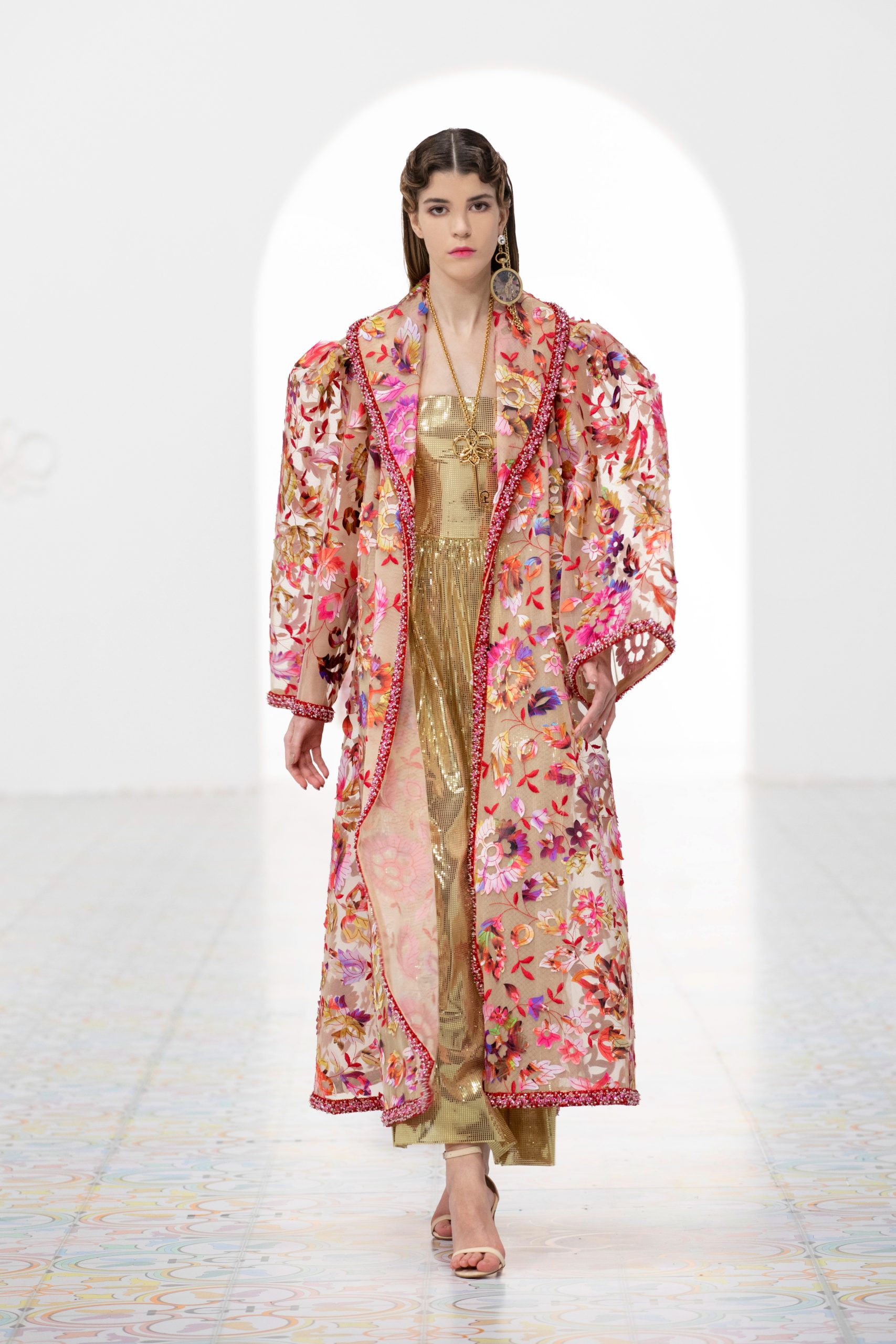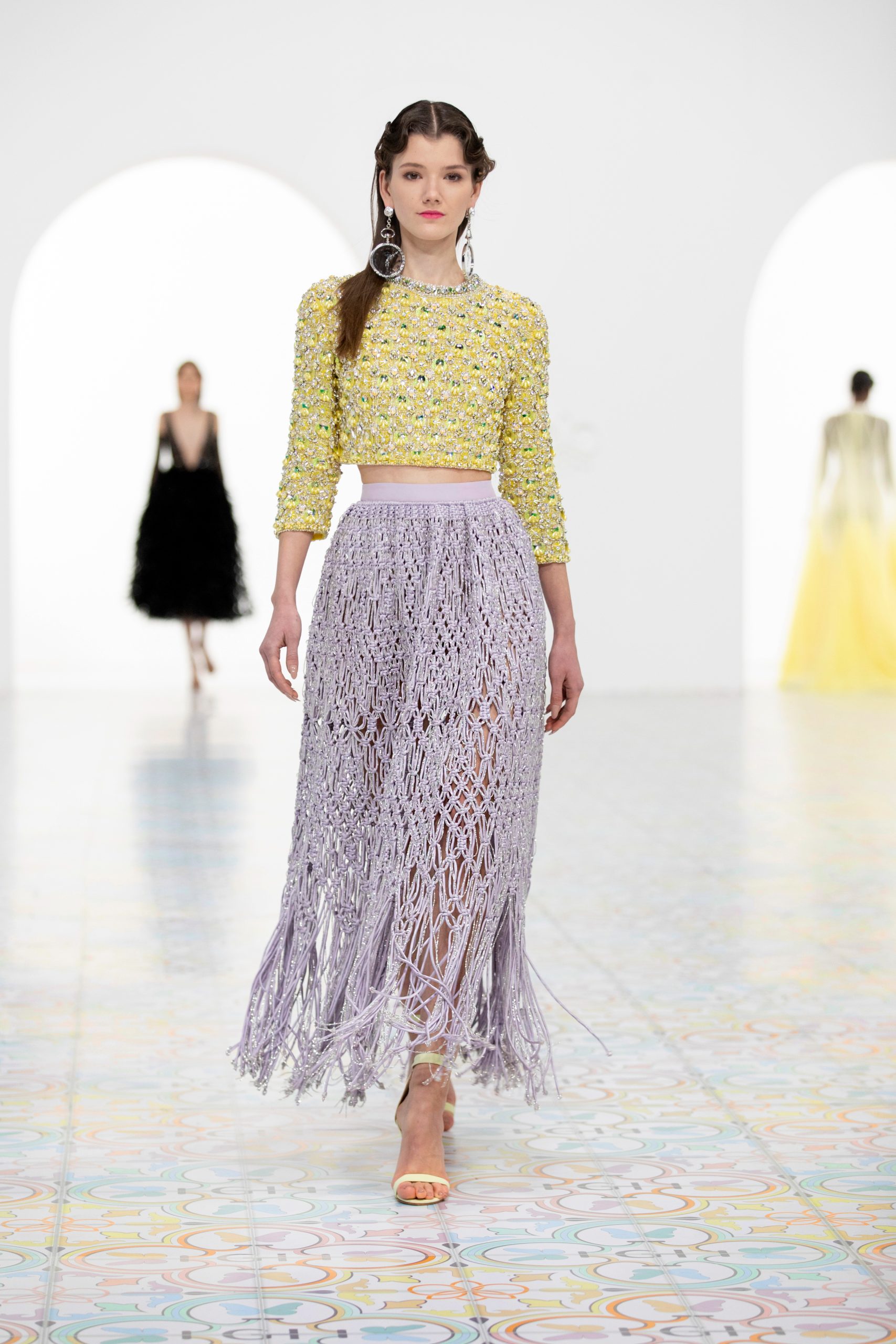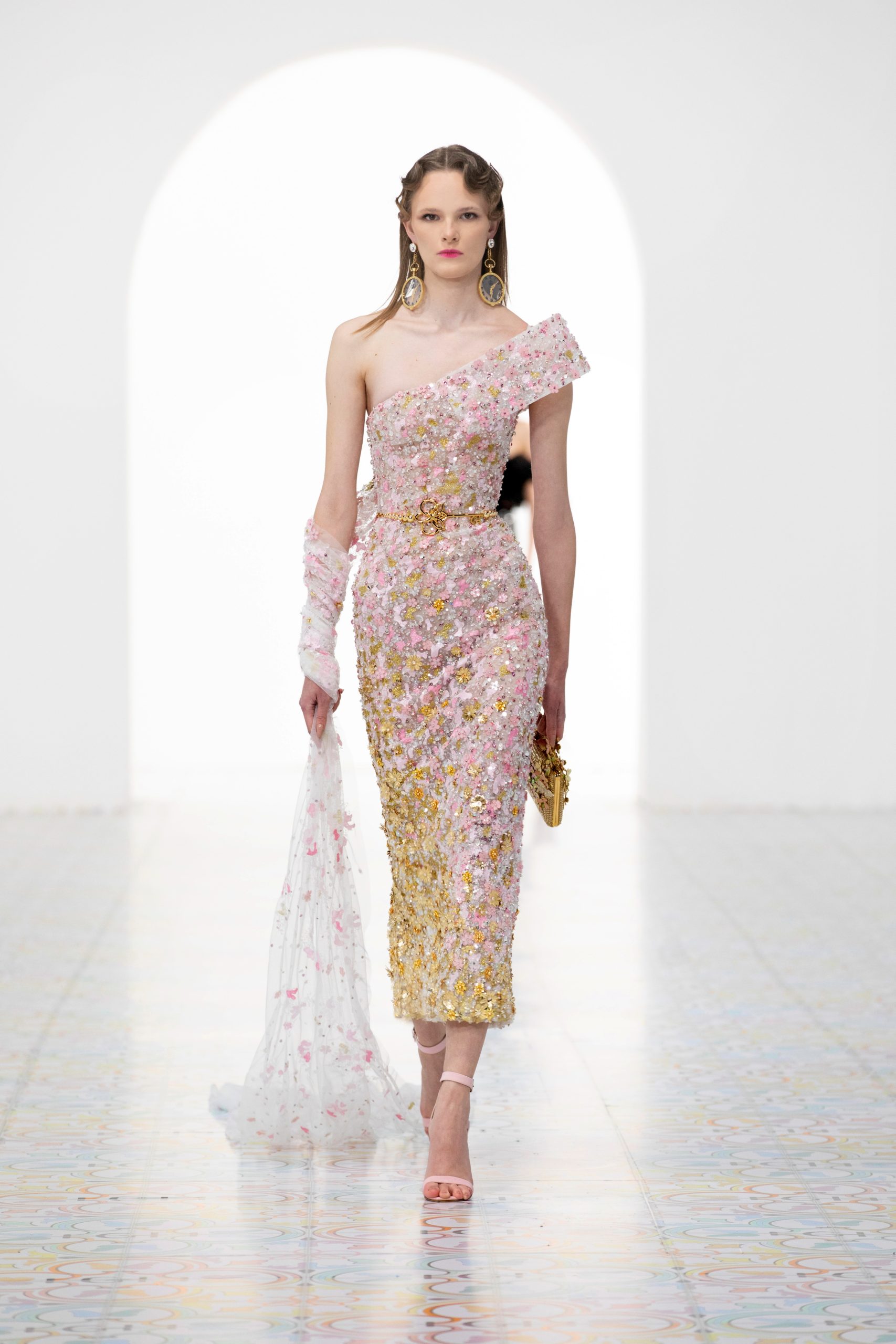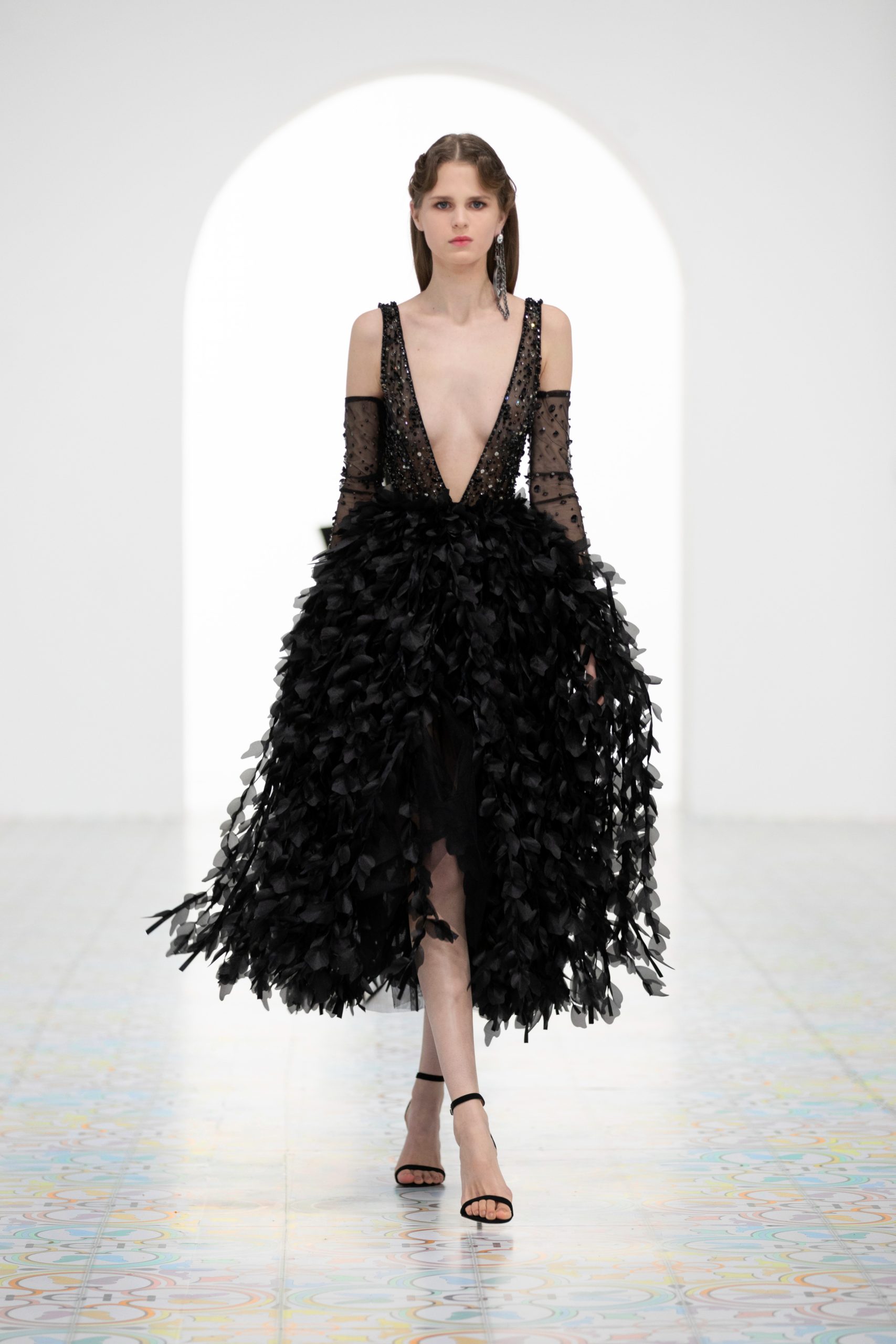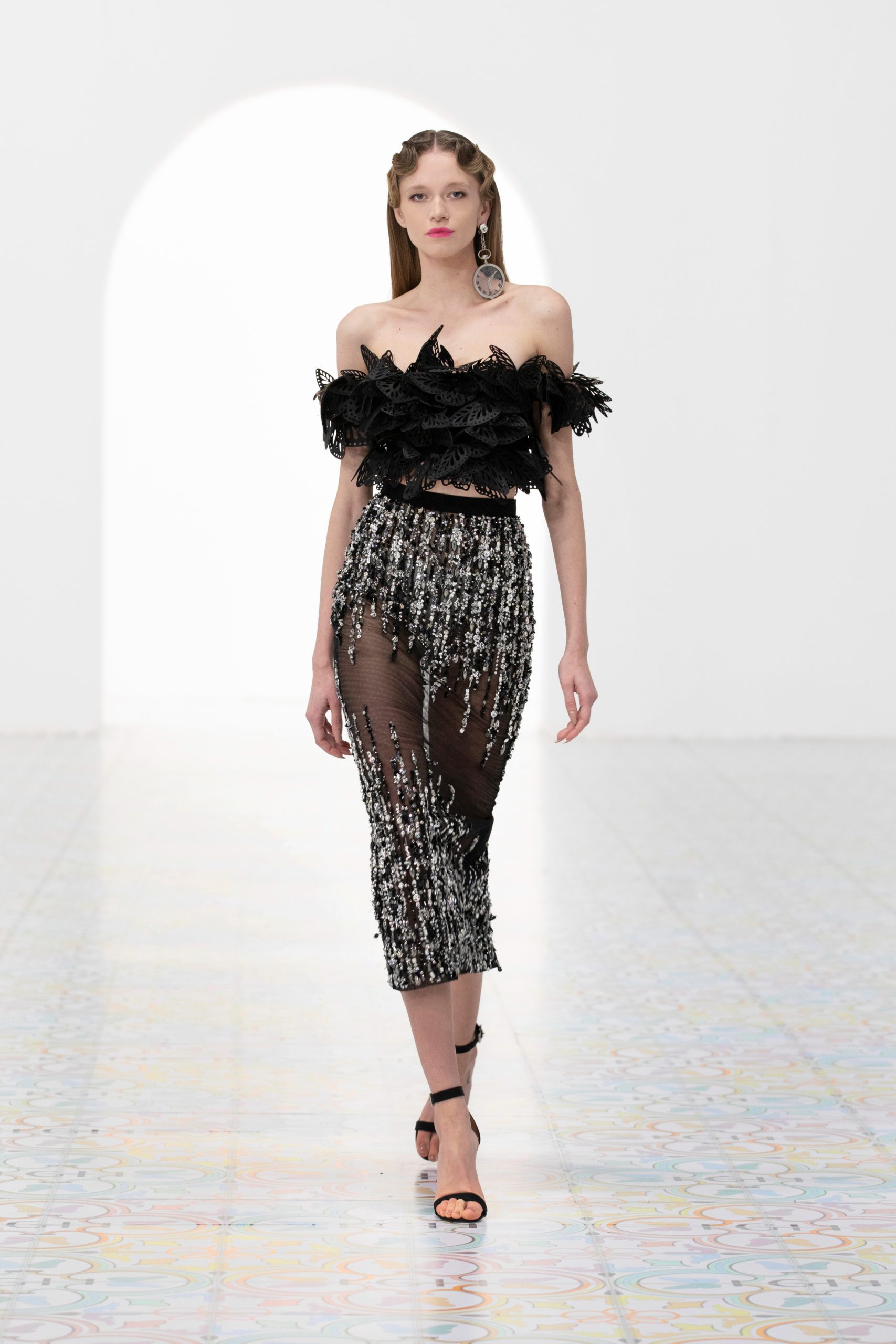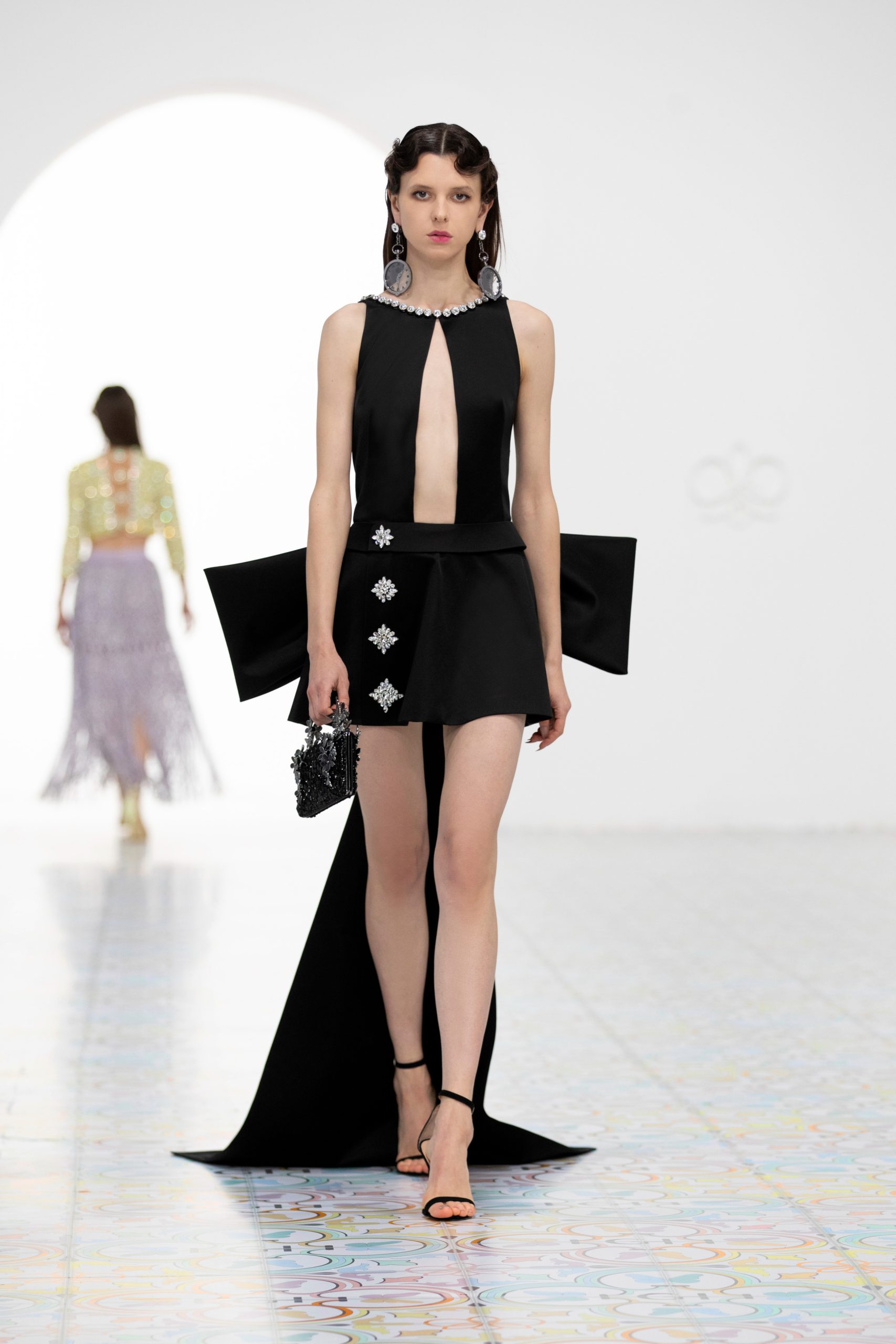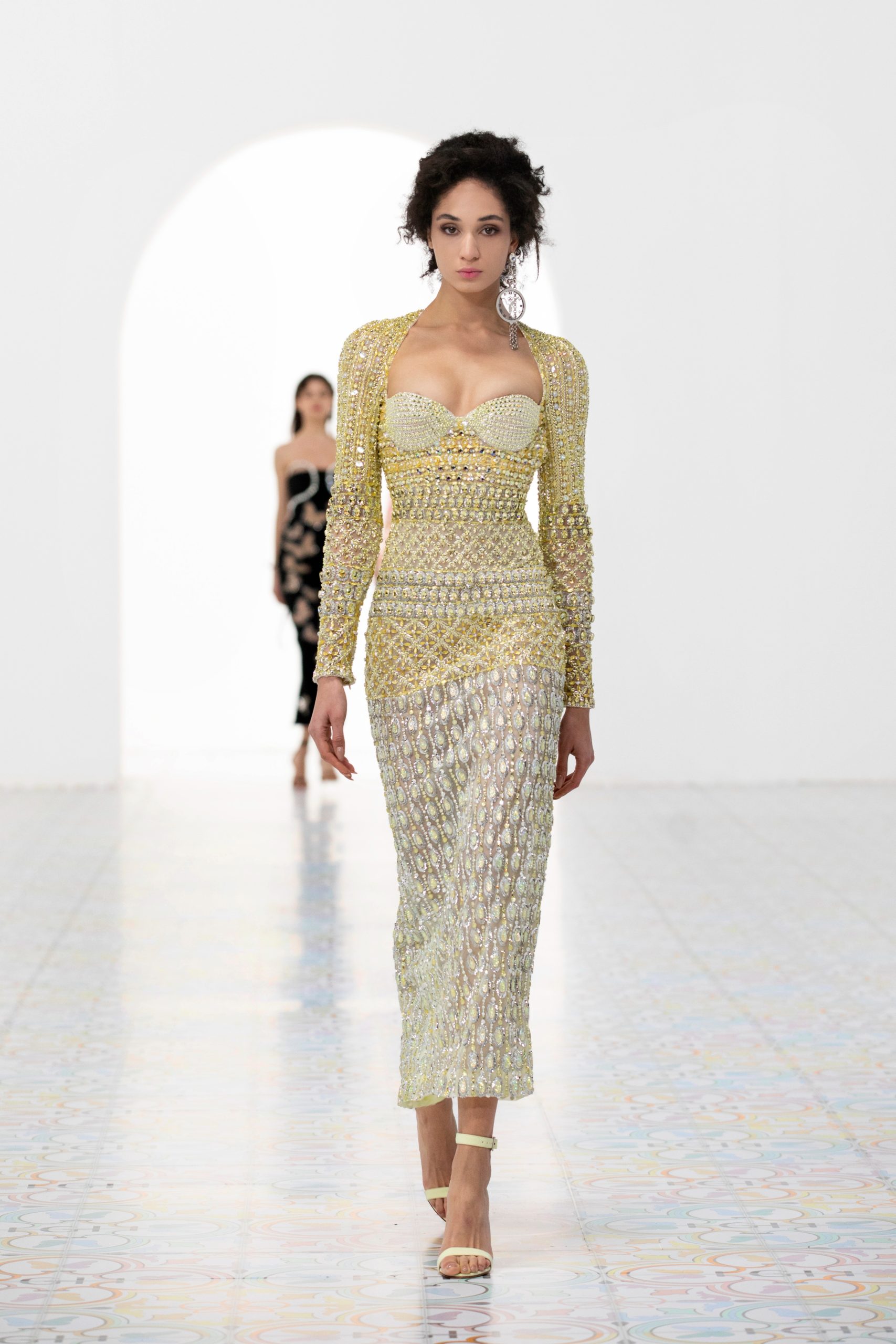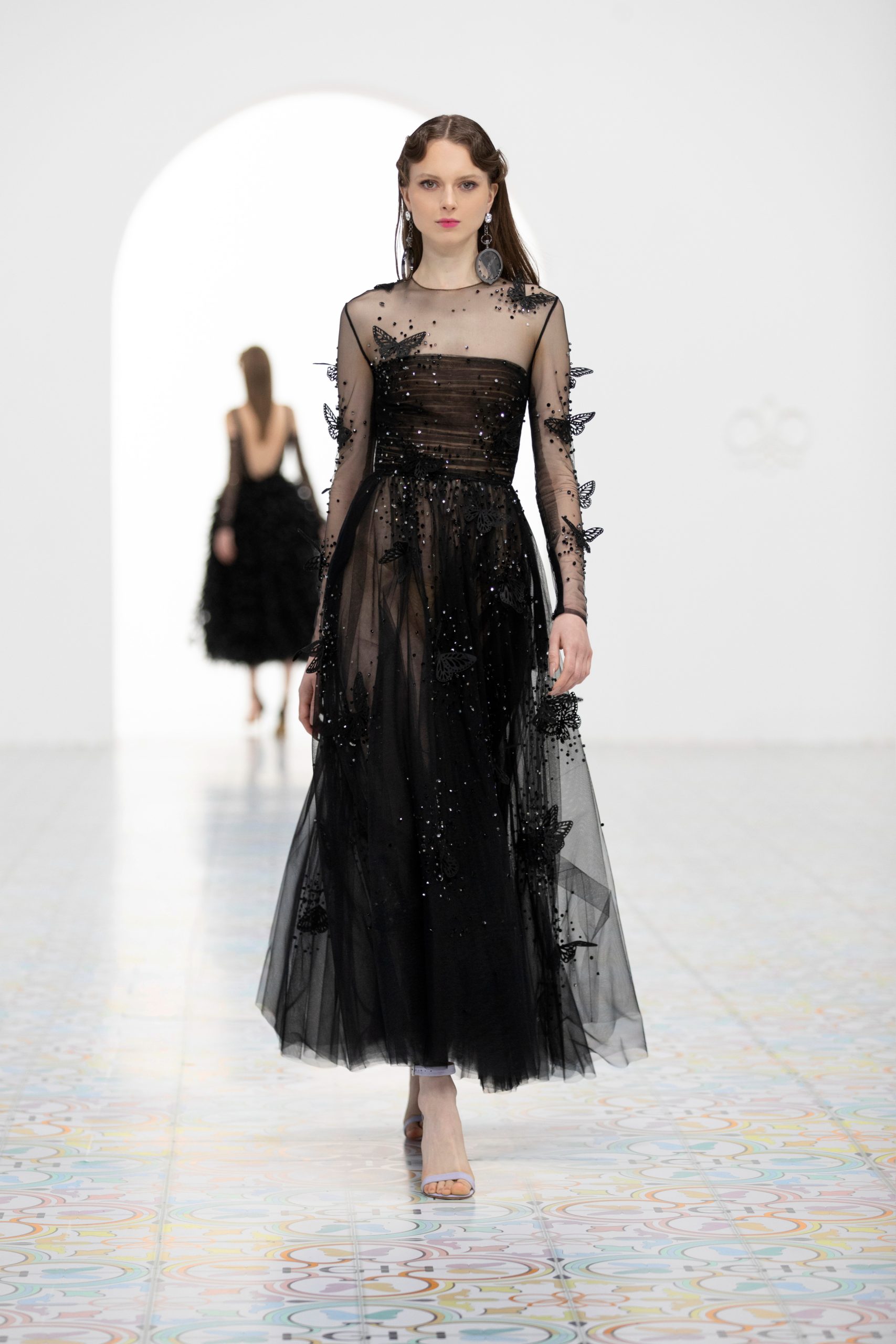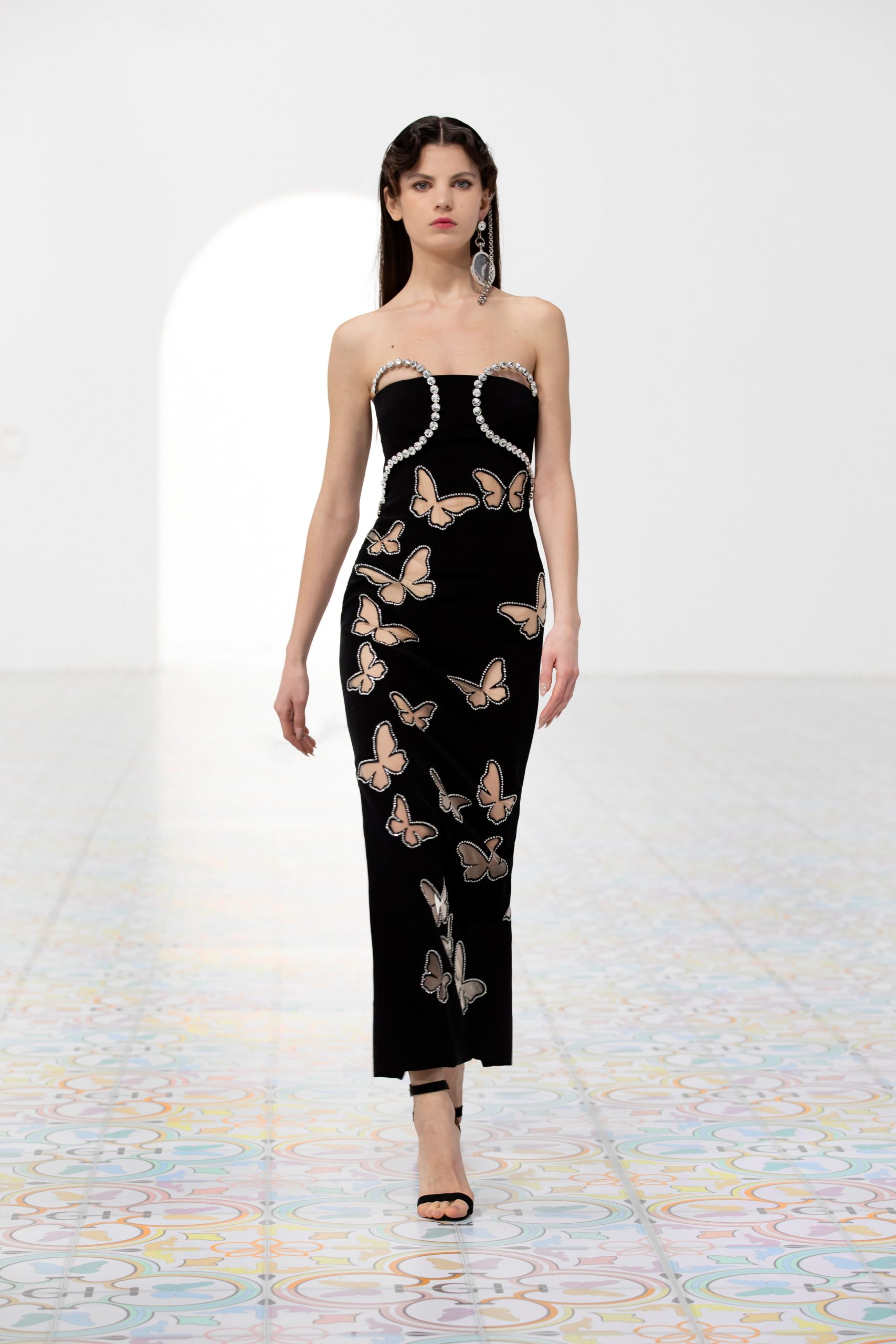 Celebrating the rebirth of flora and fauna – a theme dear to the great couturier – a myriad of twirling feathers, arranged in fringes or bouquets, evoke the joy of flight and the beauty of flowering.
Demonstrating to the richness of the Maison Georges Hobeika's know-how, tlight and precious fabrics, sometimes laser-cut, swirl like butterfly wings, unfold their relief along majestic capes, compose intertwining petals or entwine the bodies with grace like a poetic cocoon on which luminous embroideries are blooming with sensuality. An ode to liberation, illuminated by a dazzling color palette where lilac, beige, citronelle, pink strawberry, radiant yellow and matcha green, bring forth a clarity that symbolizes newness and renewal.